When choosing where to study for his MBA, Joe Micheli had a big question to consider. Born in America with the intention of working in the US, he had to ask himself whether he should stay at home for business school, or venture further afield.

He chose the latter and Europe, gaining his MBA from Maastricht School of Management (MSM) in the Netherlands. Joe then achieved his aim of returning to the United States and landing a new role as a business manager at Siemens.

BusinessBecause caught up with Joe who explains why you should consider a one-year MBA in Europe.
---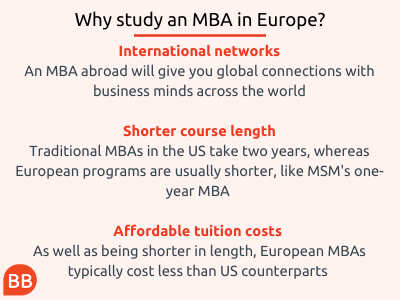 ---
Studying an MBA abroad
Joe (pictured right) first left the US when he studied for a year in Germany whilst taking his bachelor's with the University of Rhode Island. After graduation returned back to Europe, working as a software engineer w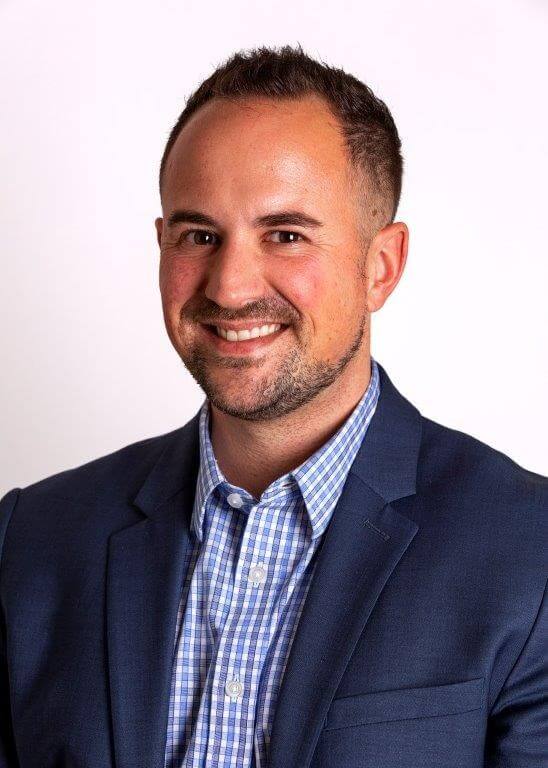 ith Siemens, a German multinational conglomerate, before returning to the US as an integration manager with the same company.
He reached a point with his career with Siemens though, where an MBA was the obvious step to take him higher.
"I felt that having a business education abroad was the right thing to do," he says, "to see how other cultures and areas of the world work."
With his German language background and interest in a shorter MBA—the traditional MBA in the US is two years whereas in Europe programs are usually shorter and cheaper—the MSM MBA stood out and Joe made the decision to move back to Europe for the year-long MBA.
The MSM MBA program consists of different phases: from understanding finance and developing a business plan, to global social responsibility, with modules such as corporate responsibility and ethics and managing cultural diversity—exactly what was needed to propel Joe into his current role as responsible business manager with Siemens.
He adds that studying an MBA abroad broadened his perspective, and that the MBA classroom at MSM mirrored the real world with students from different cultures and backgrounds making up the bulk of the cohort. In fact, 97% of MSM's student body come to the school as foreign students.
By choosing to study an MBA in Europe, Joe was given the opportunity to learn how to lead culturally diverse groups as a manager. "It was the right stepping stone for me to go from being an individual contributor to being able to lead a team."
---
Building an MBA network
Joe found MSM's MBA to be the right place for him to build on his technical skills—having previously studied engineering, he looked to an MBA to help him develop holistic business knowledge and strong managerial skills.
Joe specialized in entrepreneurship and the digital economy which allowed him to merge his previous skills with those he developed on the MBA as he studied courses in designing and scaling business and understanding marketing dynamics.
The location of MSM was a huge factor too. Based in the Netherlands, MSM sits between other key European countries such as Germany and Belgium that gave Joe access to a wider networking community.
Throughout the course students meet with representatives from different companies, partake in company visits, and get to talk and quiz business leaders on the challenges they and their companies face. Students are given opportunities to build a network they can later utilize.
But there's no hand holding. "You can't expect others to network for you," adds Joe, "you have to do that for yourself."
Joe says the smaller class size of around 30 students created an intimate MBA experience. "It was a deciding factor," he adds, alongside the close integration of faculty and students. The more tightly knit cohort means professors at MSM have more time to spend with each student, and are always on hand to offer advice.
---
MBA in Europe; Job in the US
The idea of visa problems and uncertain travel arrangements—especially in the current, COVID-dictated world—can be an element in dissuading students from studying abroad. But Joe found the whole process to be a lot simpler than expected.
He notes that MSM had a "solid guidance process" for visas and that it was a transparent process.
Each step along the way on the MBA—even the admin side—set Joe up with the skills he needed to jump in to a role as a business manager with Siemens. Being able to go from an individual contributor on a team to managing teams was Joe's goal, and an MBA with MSM in Europe helped him make the career jump back in the US.
"In the business world things change rapidly and you need to adapt," he says. "MSM showed great leadership in their ability to both do that and teach it."
Related Content: