Paige Healey never expected to pursue an MBA. Despite the fact that she had a "knack for leadership," she didn't consider the degree until she took a role at a Fortune 100 company.
"I knew I needed more formal learning on leadership," she admits. "I felt that earning an MBA would help drive me to be a leader in big business."
The leap from small retail company in Virginia to Northrop Grumman, one of the world's largest aerospace and defense companies, was bound to be tricky, and as a liberal arts major, Paige was naturally "missing some of those necessary hard skills."
Having studied communications and PR for her bachelor's, her decision to return to her alma mater, George Mason University School of Business, filled in the gaps that would ultimately help her move into leadership positions.
---
Why George Mason University School of Business
Paige chose to study for an MBA while working full-time at Northrop Grumman. 
She chose George Mason University not only for the familiarity, but also the level of diversity.
"Growing up in Utah, it's hard to comprehend the value of diversity until you've lived somewhere as diverse as Northern Virginia," she says.
"I knew I wanted an in-person experience for my degree," Paige adds. "I was missing that gap in my learning experience, and I knew I'd best benefit from that type of experience."
The MBA at George Mason University attracts a large number of students who either already work in government and defense—partly thanks to its location near Washington, D.C.
For Paige, this was an added bonus—"There's so much value in learning and having a network of classmates working for organizations other than competitors," she says.
---
Studying and working full-time
---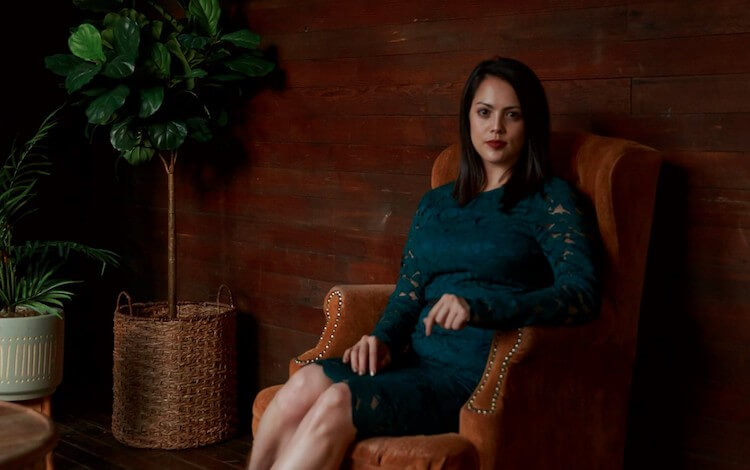 ---
What Paige couldn't have predicted is that during her MBA studies, she was promoted to a managerial role, in charge of employee, functional, and leadership communications.
The role was a step up from her previous position as enterprise and international communications representative, and entails overseeing communications for 25,000 employees.
"My role is managing leadership communications, writing speeches for leaders, and prepping them for internal and external speaking engagements," Paige explains. "The MBA lent itself well to learning alongside working, helping me use what I learned and applying it to my job in real time."
Courses on leadership proved to have the biggest impact on her job. It wasn't until the beginning of 2020 that Paige started actually leading teams and not just projects, and since then the impact has been immediate.
"What I learned was that hard skills are important—being able to ask the hard questions," Paige says, "but when it comes to leading people it's about learning about your person, what works for you, and what works for your team."
Or, to summarize: "If I fail with one or two folks on my team, the whole team will fail."
---
Modern leadership
During her MBA, Paige got a contemporary view of leadership—a skill that not only requires technical business skills, but also empathy.
"For me, that was a new concept—emotional intelligence as a critical leadership characteristic I'd need to work on, and that would set me apart as a great leader," she admits.
Specifically, Paige credits Daniel Goleman's leadership philosophy, which she learned about at George Mason University, with having the biggest impact on her.
"He says that emotional intelligence is more important than technical skills and IQ in making leaders," she reveals. "That was great for me—as a liberal arts student, I'm certainly not going to be the leader in anything technical, but that's not really what leadership in the 21st century requires.
"There are so many more leadership qualities that I can gain and work on without being a technical expert or being the smartest guy in the room," she asserts.
In Paige's role, where she has to deal with changing situations, and how to communicate those changes to teams, this was pivotal—especially in 2020.
"This year, I've been doing a lot of crisis communication," she declares. "Between the pandemic, fires, hurricanes, and mass social unrest, I've been working through a lot of messaging.
"Any amount of change, we need to manage that, work with respective functional groups, and make sure our people hear about it and understand it," she adds.
"The MBA lends itself nicely—it's helped me gauge what senior leaders are looking for, and how they are looking at the big picture."
Related Content: