Why should you study your MBA in China? For Clifford Champion, the answer is easy. 'MBA' and 'China' are bound together for him, a sort of "package deal", he explains.
With nearly two decades in the technology industry under his belt, from video game design to virtual reality, Clifford was looking to broaden his perspective on tech while also bolstering his business knowledge to one day launch his own company. China, meanwhile, presented an exciting opportunity to experience a relatively new market where tech was booming.
Studying an MBA at Peking University's Guanghua School of Management offered all of these things: a fresh perspective, a rigorous business program, and a chance to relocate to China.
Here's how Clifford's MBA in China became an important step in establishing a longer term career in China.
---
Gaining exposure to China in the tech industry
For as long as he can remember, Clifford's been intrigued by technology.
He first taught himself to program when he was 11 years old, and has been "living in ones and zeros ever since".
A mathematics bachelor's degree at UCLA led him into the world of video game design during an exciting phase for the industry. Havok Physics, where Clifford worked, was the software company behind franchises like Halo and Fallout.
Clifford's most recent job allowed him to first dip his toe into the Chinese market. He was working at zSpace, bringing virtual reality experiences into education, with one of the largest markets being China. One business trip there turned into a three year journey to 12 different cities across China.
"Every trip, I grew more fond of China, and I guess that sealed my fate," Clifford remembers.
Ultimately, he looked for ways to base himself more permanently in China through his current job; when that proved difficult, the next obvious step was to explore the education route.
---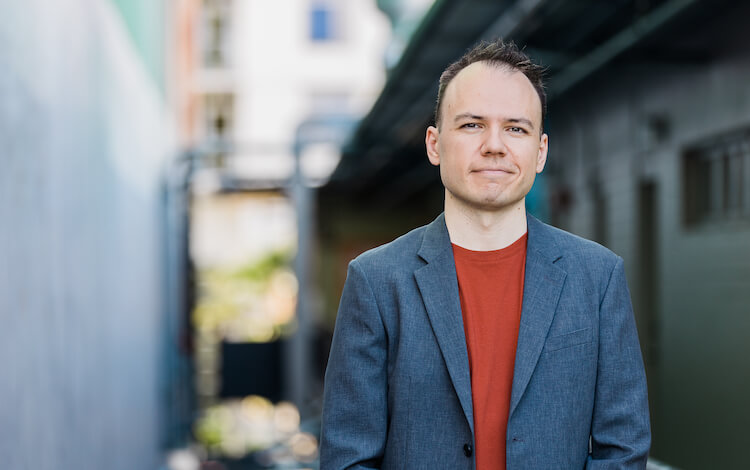 ---
Why PKU Guanghua?
Clifford had two clear reasons behind doing an MBA—"My desire to be an entrepreneur, and a desire to learn more about China." He felt he had gaps in his knowledge on both, and if he were to fulfill his ambitions of launching his own company, potentially in China, he'd need to invest time in filling those gaps.
Choosing to study at PKU Guanghua wasn't impulsive—it was the result of Clifford's extensive evaluation. He had four clear criteria.
First, the quality of the program. This factored in faculty, the school's ranking, and the quality of the research it was doing.
Secondly, the design and content of the program. "I wanted it to have a China aspect as a big part, otherwise it was missing the point of my objectives."
Thirdly, opportunities to work with his classmates and expand his network. Given his entrepreneurial ambitions, this included building future contacts, and even finding a potential co-founder.
Finally, diversity of the student body. International diversity was important, as was diversity of industry background. "I had spent so long in the tech industry, I wanted this to be a chance to learn about other industries."
---
How an MBA impacted Clifford's perceptions of China
In the MBA at PKU Guanghua, Clifford found a strong combination of these four criteria. He reflects on how much the program has impacted him so far.
"Every course is filling in gaps of what I don't know," he says.
It's gone a long way to deepen his knowledge of China, specifically around the tech industry. "I worked many years in Silicon Valley, where the view of China often was that innovation happened in the US and China would copycat. That's no longer the case: there are many examples of innovation happening in China first now."
The strategy management course in particular stood out to Clifford, which went into depth on China's biggest tech companies, how they emerged and how they operate. "It's helped unlock another layer of how tech and entrepreneurship operates and flourishes in China."
Behavioral management is another standout highlight for Clifford, which has offered a fresh perspective from his more scientific academic background. "I learned a great deal, not just about leading organizations and people, but also dealing with cultural differences between East and West."
On top of this, Clifford spent time learning Mandarin, to help him get a better immersion in the culture. It's not obligatory, he says, but he advises other potential students coming to China to consider learning the language as a way of proving their own commitment to their longer term goal. At Guanghua, candidates can take an optional pre-course in Mandarin or required Business Chinese courses to deepen their understanding of Chinese culture.
While he still has a year left on his MBA, Clifford's already looking to the future. He's compiling a list of ideas that he hopes to whittle down to a successful business concept, while also on the lookout for co-founders.
Ultimately, Clifford hopes that the time and effort he's invested in learning about China will allow him to base himself there in the long term.
Related Content: