Driving China's vast economic growth is a thriving technology ecosystem, the home of some of the world's most exciting tech innovation and development.

Alongside well-established tech giants like Huawei, Tencent, and Bytedance, China has a vast range of exciting tech companies across a number of industries. For MBA graduates, it's an exciting opportunity to be at the forefront of technological innovation and drive real change.

Iris Zhang Ke and Arjun Batra both chose tech careers after they graduated from their MBA at Peking University's Guanghua School of Management. Find out how their MBAs helped prepare them for these roles.
---
Iris Zhang Ke, senior product marketing manager at XPeng
Iris (pictured right) is a senior product marketing manager at Xiaopeng (or 'XPeng' as it is often styled), one of China's most exciting electric vehicles (EV) and autonomous vehicle manufacturers.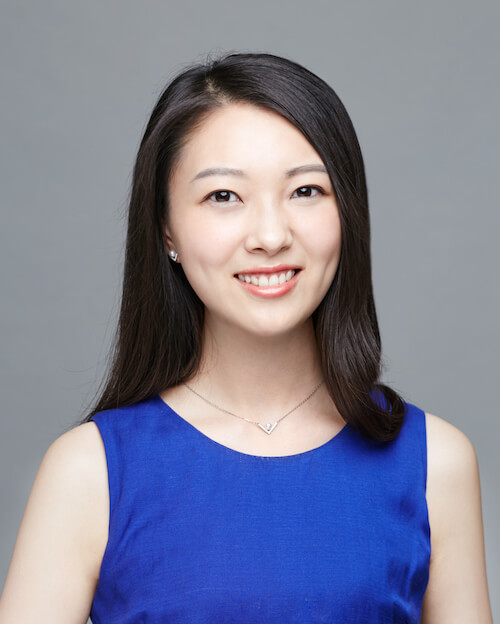 Iris' background was also in the automotive industry, having got a job at a large Chinese car manufacturer after her bachelor's degree. After five years on the job, she noticed her career stagnating, and she was keen to grow her skills and develop as a professional.
PKU Guanghua School of Management's MBA presented an exciting opportunity to Iris. As well as a chance to bolster her management training, she was drawn in by PKU's reputation. "To meet top people and learn from the top professors at PKU was always a dream in life to me," she says.
Her expectations were quickly met by the reality of studying an MBA at PKU. She benefited greatly from the access to the top resources and education PKU had to offer, as well as the amazing support ecosystem that exists there for MBA students. "You are always aware that you are not alone—whatever difficulties there are, there are always professors, friends, and alumni to reach out for."
"It gave me courage to approach any difficulties ahead of me," she says.
The MBA helps students explore how business is changing, in particular the role that technology plays in innovation and decision making. This helped Iris personally reflect on how the automotive industry was shifting. Traditional manufacturers like her former employer were now competing with EV manufacturers, who were disrupting the industry. XPeng, as one of the most exciting companies in this space, quickly caught her attention.
---
"XPeng was a newcomer in this old industry. I could see both internet and traditional automotive genes were combined in this company. In addition, the experience I accumulated in my previous work could still generate value in this new career," she recalls.
Her confidence and ability to take on challenges that she'd gained from her MBA prepared her well for the environment at XPeng. "Things shift faster than you can ever imagine in a traditional auto company. People really do things and want to be pioneers, so we do things that surprise traditional vehicle companies."
XPeng is already playing an important role in defining the future of the automotive industry, not just in China but around the world (it's already launched a US branch, XMotors). Iris believes the decisions and choices they make will have a huge influence on the development and roll out of both EVs and autonomous vehicles. She hopes to play a big part in this.
---
Arjun Batra, regional sales manager at Xiaomi
Xiaomi is the fourth largest smartphone company in the world, after Samsung, Huawei, and Apple. Its new smartphones regularly sell out within minutes of being launched.
As a regional sales manager for the Middle East market, Arjun Batra (pictured right) knows what it's like working at a rapidly expanding and fast-moving tech company.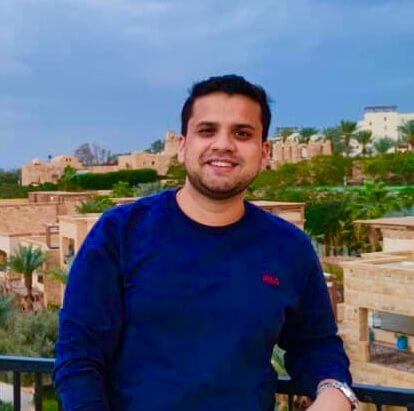 Arjun's foray into the Chinese tech industry all started about 13 years ago. Straight after high school, Arjun moved to China to study a one-year language course followed by bachelor's. As well as learning the language, Arjun developed a strong connection with the country, and always viewed it as the platform for his future career.
He returned to India to work at the China-India Chamber of Commerce and Industry. Through working with Chinese companies looking to expand or invest into India, Arjun saw the pace things were changing, and realized his knowledge of Chinese business was fast going out of date.
An MBA at PKU Guanghua gave Arjun a strong reason to return to China. "I felt I needed to get closer to the language and the country, as I felt there was a gap for me in being away from China." Knowing Mandarin was a big advantage for Arjun. PKU requires a base level of Mandarin to complete the course, and offers language classes alongside the MBA.
Studying the MBA gave Arjun a sophisticated insight into the nuances of Chinese business, and the changes that were happening at such a fast rate. On a personal level, it was a huge asset to his skill set. Arjun already had experience in the smartphone industry, previously at Oppo, and then at Xiaomi. The MBA helped him consolidate his prior experience while developing new managerial skills that could progress his career.
"The MBA helped me a lot in my personal growth in terms of thinking and decision-making capabilities," he says. "It broadened my way of managing my team, which was lacking before."
Related Content: