What is Sloan Fellows? How is a Sloan Fellows program different to an MBA? Where can you study a Sloan Fellows MBA?
Sloan Fellows programs are full-time master's degrees in general management and leadership for experienced professionals. They offer the immersive experience of a full-time MBA for professionals at Executive MBA-level seniority.
The original, one-year MIT Sloan Fellows MBA is designed for professionals with 10-to-20 years of work experience.
The program has since expanded to Stanford Graduate School of Business, where it's called the Stanford MSx, and London Business School, where it's called the LBS Sloan Masters in Leadership and Strategy.
Here's everything you need to know about Sloan Fellows, and the three different programs on offer.
---
Sloan Fellows | What you need to know
---
Cost
Sloan Fellowship programs are more expensive than many MBA or Executive MBA programs, so you may need to consider financing options carefully.
Tuition fees for the MIT Sloan Fellows MBA stand at $136k, while average tuition fees for the world's top-ranked full-time MBAs are $119k according to our BusinessBecause Cost of an MBA Report 2020.
Originally, most Sloan Fellows participants were sponsored by their companies although many are now self-funded. Each school offers scholarships to help fund your tuition.
---
Class profile
The Sloan Fellows programs are highly competitive, and to make the cut you'll need a strong track record of innovation and leadership throughout your career.
These programs are aimed explicitly at mid-career professionals, and participants have an average of more than 10 years' work experience.
The LBS program has the most experienced students, with an average of 19 years' work experience behind them. Sloan Fellows tend to be 30 to 40 years old.
The Sloan Fellows programs have intimate classes, containing between 60 and 103 students. The average MBA cohort is much larger, at around 400 students.
Notable Sloan Fellows alumni include Kofi Annan, former secretary-general of the United Nations and Nobel Peace Prize winner, Sir Howard Davies, director of London School of Economics and deputy governor of the Bank of England, and Carly Fiorina, former CEO of Hewlett-Packard.
---
---
Curriculum
Sloan Fellowship programs are more customizable than a traditional MBA, and are targeted at mid-career professionals looking to take their careers to the next level.
The curriculum also varies depending on whether you choose to study at MIT Sloan, Stanford, or LBS.
The MIT Sloan Fellows MBA curriculum is built on three pillars: leadership, innovation, and global perspective. You can also pursue elective courses, industry projects, and independent research focused on your areas of interest.
---
Careers support
Sloan Fellows are already fairly senior and accomplished when they enter the program, so they don't often make a dramatic career change when they graduate.
In these programs, few students are expected to get job offers through placements and internships. At this level, relationships and networking are considered more important than job changes.
That being said, the career journey of each candidate is different, and careers departments can be incredibly helpful in connecting candidates to alumni and industry contacts—as well as providing career insights and coaching—at any experience level.
---
Sloan Fellows vs MBA
There are three important differences between Sloan Fellows programs and a traditional full-time MBA.
1. Students have very different levels of work experience. MBA students typically have between four to 10 years' experience, compared to the 10 plus years that Sloan Fellows have.
2. The curriculum of an MBA is more centred on the fundamentals of business, and less likely to hone in on personalized leadership and management training.
3. At MBA level, students are more likely to be recruited in large numbers into roles that require less experience when they graduate.
---
Read: Best Business Schools In The World | Financial Times MBA Ranking
(c) INSEAD FB
---
Sloan Fellows Programs Compared
---
MIT Sloan School of Management
---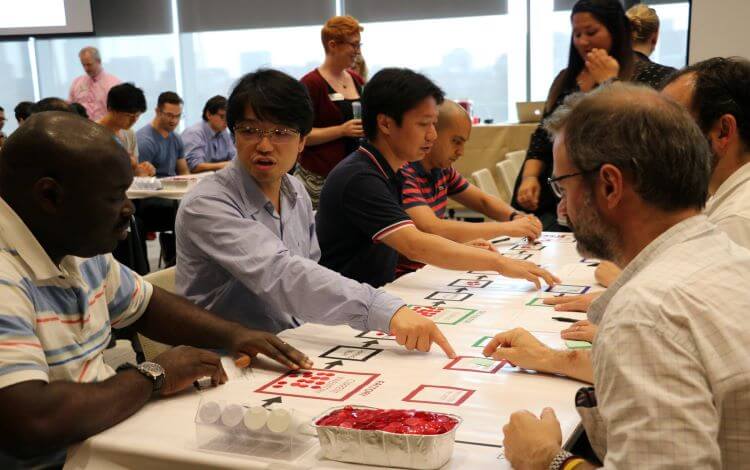 Students in the MIT Sloan Fellowship program © MIT Sloan Facebook
---
The original MIT Sloan Fellows MBA program is offered on-campus at MIT in Cambridge, Massachusetts.
Situated in MIT's tech ecosystem, the program has a heavy emphasis on innovation and transformation. Around 14% of each cohort have a background in tech.
To be eligible for the program, applicants must have at least 10 years' experience, but the average student has 14 years behind them.
---
Stanford Graduate School of Business
---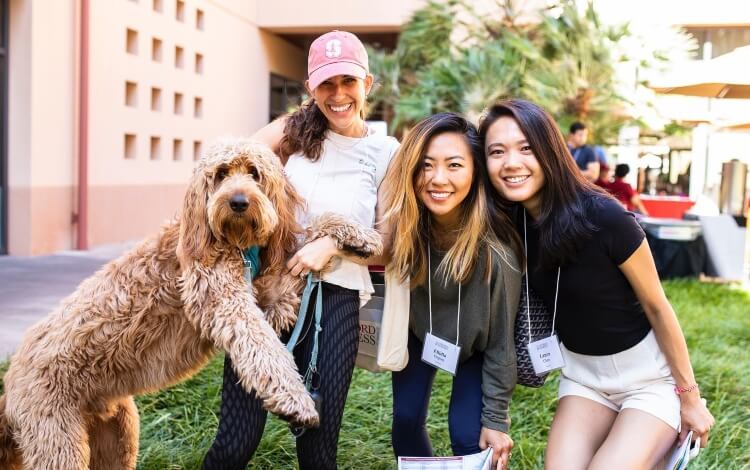 © Stanford GSB Facebook
---
Based in California, the Stanford MSx program offers a customizable curriculum, with three paths to choose from depending on your goals: career advancement, entrepreneurship, or career change.
There's a heavy emphasis on leadership coaching throughout the program, and opportunities to take part in study trips.
The average student has 13 years' work experience—the lowest average of the three Sloan Fellows programs.
Located in Stanford, tech-minded alumni from the program also have access to a strong Silicon Valley network.
---
London Business School
---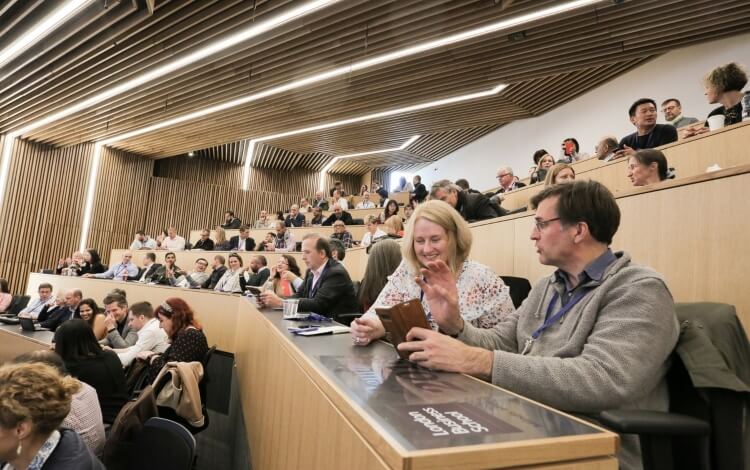 © LBS Facebook
---
Across the Atlantic, the third and final Sloan Fellows program is offered by LBS, at the Regent's Park Campus in central London.
Students have an average of 19 years' experience, making for the most experienced cohort of the three.
At LBS, the curriculum focuses heavily on leadership and strategy, which makes it a great fit for senior executives with ample management experience to be built on and refined.
---

Sloan Fellows programs are a great option for experienced professionals considering business school, and they're more comparable to an EMBA than an MBA in content, although unlike an EMBA, the one-year programs are all full-time experiences.
Each program gives you access to an international network of highly successful alumni. You can hone the business acumen and leadership skills needed to make an impact in your industry.
Whether MIT, LBS or Stanford is the best option for you will depend on your work experience, what you require in terms of curriculum content, your location, and your future career ambitions.

---
Next Read:
The World's Best Executive MBA Programs
Please Enter the Code Below