International students make up around 95% of IE Business School's MBA class. While that's great for class diversity and the intercultural learning that's the lure for so many business school applicants, it's less great when a global pandemic restricts international travel and leaves many students scattered around the world.

COVID-19 posed a huge new challenge to the school: How do you deliver an on campus MBA education when half your students aren't in the classroom?

The answer is liquid learning. IE University launched a new teaching model midway through 2020. Based on cutting-edge edtech and driven by innovative faculty members, the evidence-based education method develops students' skills, expertise, and mindset, by blending virtual and in-person teaching.

Now the model is here to stay.
---
Using EdTech to survive COVID-19
IE had to act quickly to serve its international student population. Liquid learning was created to allow all students the same immersive experience, no matter where they are in the world, or at what time they are studying.
Lessons can be delivered asynchronously and synchronously; at home, in-person, or both. IE also provides a mixture of curricular and extracurricular activities to all students. The idea is that you can fluidly move from one learning state to another, hence the term liquid.
The system uses a variety of cutting-edge education technologies. The school upgraded cameras and microphones in classrooms to make the remote experience as seamless as possible. Now, remote students are shown on a large screen within the classroom—as if they were there in person—and the school has even used virtual reality to bring remote students into class.
---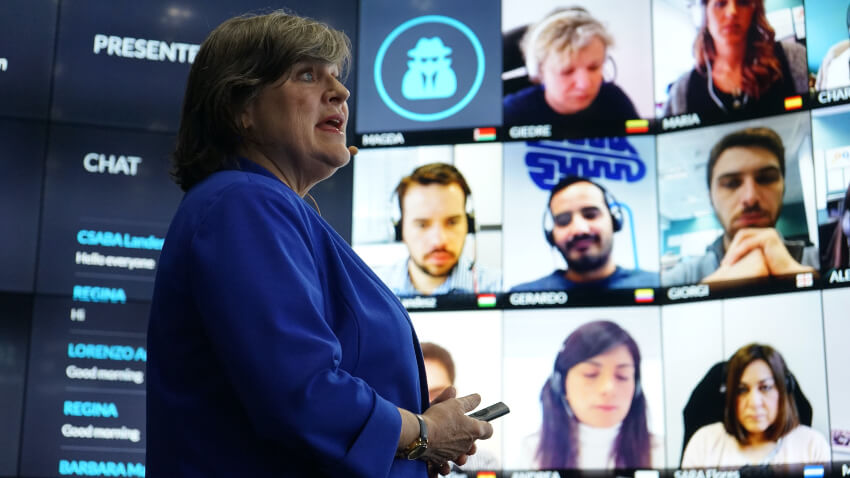 ---
With students able to attend class at the same time, they can interact and talk with professors as if they were in the classroom together. One of the core principles of liquid learning is collaboration, and students are encouraged to work together in groups no matter where they are in the world.
IE Business School also recently announced plans for a new Liquid Learning Center. The center will continue the work that began when the school adapted to survive as the coronavirus pandemic swept aside traditional on-campus higher education.
"It gives us so much more flexibility for learning in different ways," says Paula Robles, executive director of MBA programs at IE.
Incorporating edtech into the learning experience has proved successful, and now as IE plans for life after the pandemic, the school has decided to continue liquid learning and develop the sophistication of the experience.
"Since we have technology that enables us to do things in better ways, we will use it," says Paula.
---
---
Why liquid learning is the future of business education
Remote learning became more sophisticated during the pandemic. Investment in edtech grew as high as $12 billion in 2020, and IE believes the days of learning entirely in-person are gone.
The school does offer an online MBA program, which has been ranked second in the Financial Times Global Online MBA rankings since 2018, but it feels a liquid approach utilising the lates edtech is more appropriate for the current climate.
Investors are clearly aware of the growing trend in education technologies. In the US, edtech ventures raised $803 million in funding during 2020, while in India the figure was almost double at $1.4 billion. By 2025, the rising global market for edtech is expected to reach $181.3 billion, bringing with it a wave of innovative new teaching methods.
"I expect that 50% of all executive education programs will be online or blended," says Nick van Dam (pictured below), chief learning officer and chair of IE Univesity's center for liquid learning.
With remote working a prominent part of the curriculum, the in-person experience will still be needed for things like networking, informal connections, and culture building, Nick says.
He compares a blended approach to learning with the differing experiences of attending a sports or music event online and in-person. Both offer their own benefits which suit certain individuals more than others.
"Online is often more convenient and lower cost. Still, many people prefer going to a concert hall or soccer stadium. Why? It's all about the experience," says Nick.
---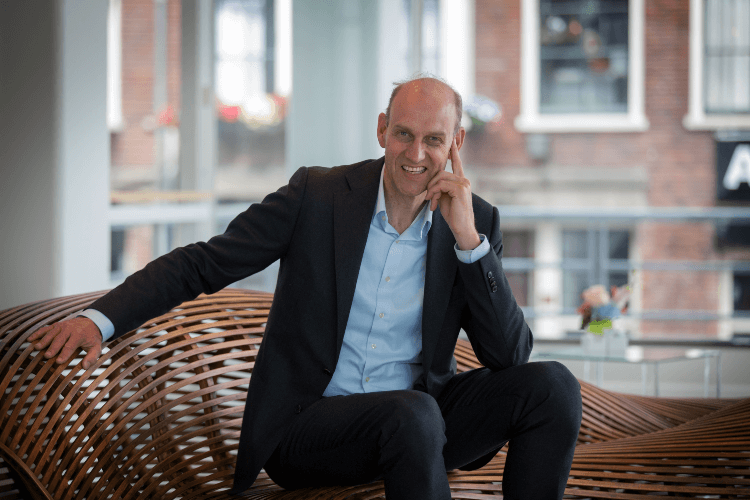 ---
Taking Liquid Learning global
IE plans to expand liquid learning to become an entirely new educational discipline by embracing edtech and adopting new technologies as soon as they emerge.
As edtech develops, all universities will have to go through a change, Nick believes. The Liquid Learning Center will be the driving force behind IE's journey through that change.
"Huge innovations are ahead of us in terms of platform and content," he says. "IE's vision is to continue to advance its learning technology architecture—adopting a 'plug and play' approach."
As the school innovates, adopts new technologies, and further develops the student experience, the new center for liquid learning will showcase the journey, giving examples of how IE is adopting new technologies, as well as hosting conferences and webinars around the new teaching method.
Educational resources and research into liquid learning will be freely available to all, and the center will also provide access to scientists working on the discipline.
IE hopes the center will promote the discipline beyond the school and create a global community around it, helping the school drive a new form of education and cement the liquid MBA model as a permanent part of the school's educational offering.
"We are doing this because we believe that knowledge and best practises sharing is part of our purpose and role in society," says Nick.
Related Content: