You can pursue an MBA In India and start a global career—that's the message loud and clear from Dr. Sandhir Sharma, dean of Chitkara University Business School in Punjab, India.

Chitkara University Business School is ranked among the top 50 MBA colleges in India and offers a roster of 11 specialized MBA programs in partnership with top companies and universities globally.

These include MBA programs in business analytics, finance & banking, supply chain & logistics, healthcare management, and HR management.

Amid the Covid pandemic, Dr. Sandhir Sharma (pictured) has introduced new topics to the Chiktara University MBA syllabus—including artificial intelligence and programming languages like Python—and he's invested in new digital studios to enable blended learning. But lockdowns and international travel bans have not impacted the business school's global focus.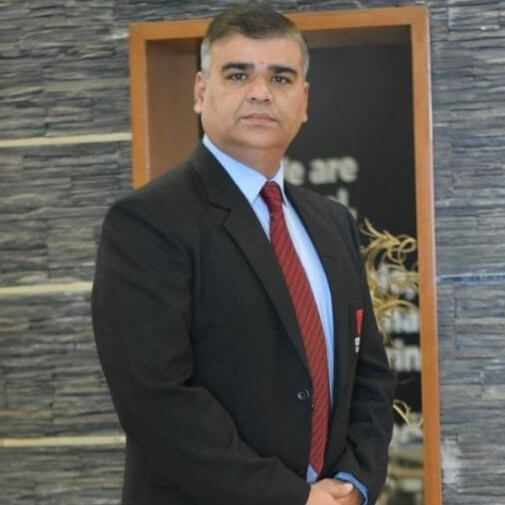 Each year, 500 MBA students enroll at Chiktara University. Graduates can expect to earn starting salaries of around 8.5 lakhs per annum, although some earn as high as 32 lakhs. Over 150 global, blue-chip companies hire Chiktara University MBA students including Deloitte, EY, Amazon, Google, Wipro, Infosys, and JP Morgan.
BusinessBecause caught up with Dr. Sandhir Sharma to find out more.
---
Chitkara University MBA | Admission Requirements
Bachelor's degree from a recognized university
0+ years' work experience
CAT/ MAT/ CMAT/ XAT/ NMAT
---
What makes the Chitkara University MBA unique?
First, is our international focus. We have multiple international university partners and we host a Global Business Week, where around 70 faculty members from our partners come to us and stay a week to deliver courses. In this way, we bring international education on campus and students who are unable to travel internationally due to financial constrains benefit from it.
Second, is our closeness to industry. Since we started the business school in 2011, we've been industry-first. We went to the Bombay Stock Exchange and asked them what kind of people you need to handle financial markets. We went to Fortis, the private hospital chain, and asked what kind of skills they want from their MBA hires. Whatever they told us, we included it in the curriculum.
We are training our MBA students as per industry requirements, but these requirements are changing very fast. So now we partner directly with companies. We partner with KPMG for our accounting courses; Moody's for financial analytics; EY for our MBA in Business Analytics; Wizcraft for our MBA in Event, Media and Entertainment; and Fortis for our MBA in Healthcare Management. For all our MBA programs there is an industry partner.
Lastly, our faculty is our core. They are innovators and industry practitioners. And we are led by teachers.
---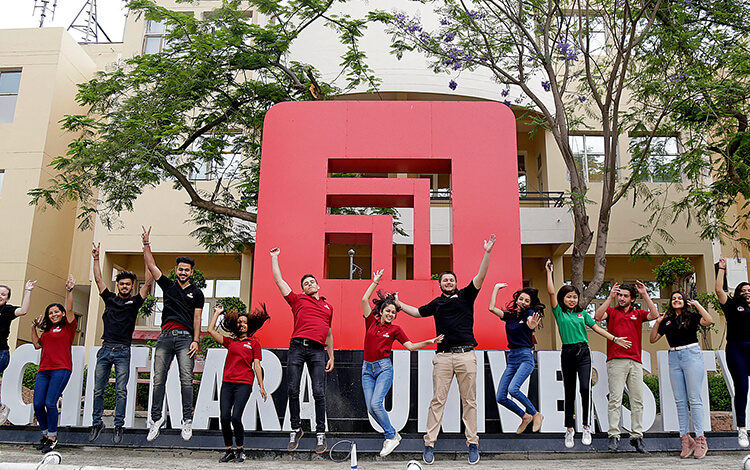 ---
Chitkara University MBA programs
MBA in Marketing
MBA in Finance & Banking
MBA in Supply Chain & Logistics + Safeexpress
MBA in Business Analytics + EY
MBA in HR Management
MBA in Event, Media & Entertainment + Wizcraft
MBA in Healthcare + Fortis
MBA with University of Wisconsin Parkside, USA
MBA with Providence University, Taiwan
---
Who is the Chitkara University MBA for?
We focus on a quality intake and bringing the best minds to the program. Our MBA students come from all kinds of backgrounds—commerce, finance, humanities, social sciences, healthcare—and from across India. The majority are freshers, with no prior work experience.
Our students are flexible and dynamic in terms of taking up challenges and meeting them. They are very proficient with using technology; they're team leaders and team players; they have strong communication skills; and they go on to contribute a lot to the growth of their companies.
One example is Kritika Chopra from the MBA in HR Management. She went to Cologne Business School for a semester exchange and wrote a project for Trivago during a six-month internship. She was then offered a job in Germany.
---
Hear from a Chitkara MBA alum...
---
What is the Chitkara University MBA application process?
It's a rigorous process. Candidates have to pass an entrance test, like the CAT or the NMAT. Then they are assessed by faculty and staff in group discussions and interviews.
We use test scores to make sure candidates have a good analytical background and academic abilities. Through the group discussions we learn about their communication skills and originality of thought. In the personal interview, we want to find out more about their goals—why do they want to do an MBA?—as well as their attitude and how they respond to a pressure situation.
---
Chitkara University MBA Fees
*Marketing | Finance & Banking | Business Analytics | Human Resource | Supply Chain & Logistics Management | Event Management | Healthcare Management | Health IT | Public Health (MPH)
ERP Fee only at the time of admission; CAS Career Advancement Services Fee only at the time of admission; Rs. 2,500/- towards alumni services has to be paid with the last installment
---
How have you adapted to the Covid pandemic?
During Covid, we developed digital studios, where students and faculty can interact digitally. The studios are equipped with cameras and audio-visual prompts and faculty can address up to 1,000 students at one time.
We also realized that students needed to be more technology savvy. We made it compulsory for all MBA students to learn digital marketing, AI and machine learning, and Python. Students from humanities backgrounds never expected to be learning how to code during their MBA, but there's now a need to understand technology whatever your background.
Every MBA specialization we have now has a strong focus on technology, and this has happened because of Covid-19.
---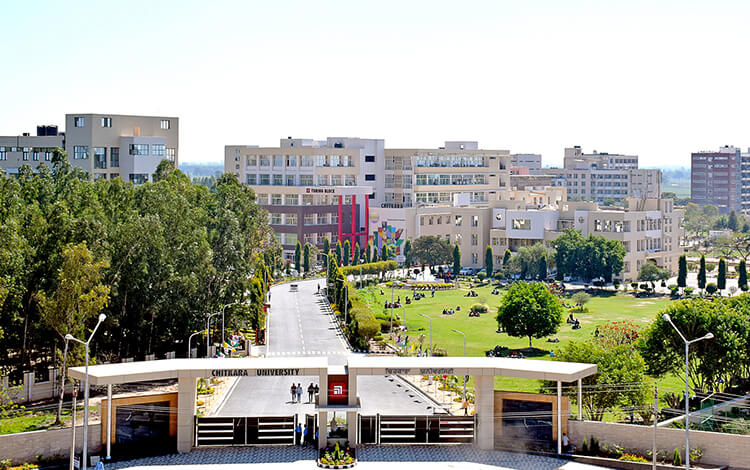 ---
What are your plans for the future?
We want to grow in the international education space, collaborate with the world's best business schools, and give our students the best possible, globally-recognized learning experience. Also due to Covid, we'd like to introduce more MBA courses in fintech, data science and analytics, and supply chain management and logistics.
Our faculty and students are also very much into entrepreneurship and they work jointly on filing patents for new innovations. We aim to achieve 100 patents in the next year, mostly in areas like farming, lifestyle, and healthcare.
We have incubation centers, Centers of Entrepreneurship Education Development (CEED), and we want to encourage social entrepreneurship in line with the sustainable development goals on the United Nations.
We want our students to be entrepreneurs; to not just get jobs but produce jobs for others, establish social enterprises, and contribute to the growth of the region as well.
Related Content: