Blockchain is an area of huge potential for aspiring business leaders. The industry is set to reach $60 billion by 2024, and business schools need to step up to help students leverage career opportunities in the space, as well as those in other innovative fields like AI and big data.

When it comes to disruptive technologies, the International MBA program at Fudan University School of Management in China is leading the way.

Fudan recently won one of AACSB's 2022 Innovations That Inspire awards from the leading accreditation body for its Strategic Mindset & Innovation course, delivered in partnership with Israel's Tel Aviv University, which sees MBA students participate in hybrid learning initiatives to experience entrepreneurship on a global scale.
---
Award-Winning MBA Innovation Course opens doors to China & Israel tech scenes
Part of Fudan's Global Immersion Program, the MBA innovation course is a hybrid program that gives students access to Israeli and Chinese startup contexts in a covid-safe manner.
International exchange has always been a big part of the MBA package at Fudan University, so when this was disrupted by the pandemic, the school knew it needed a creative solution.
The most recent MBA innovation course, took place over two weekends at the end of May 2021, consisting in part of online courses provided by Tel Aviv University, integrating science and innovation practices into management education.
These classes introduced students to the nuances of Israeli entrepreneurial ecology and globalization strategy, with particular focus on innovative technologies like blockchain, AI, big data, fintech, and cyber security.
---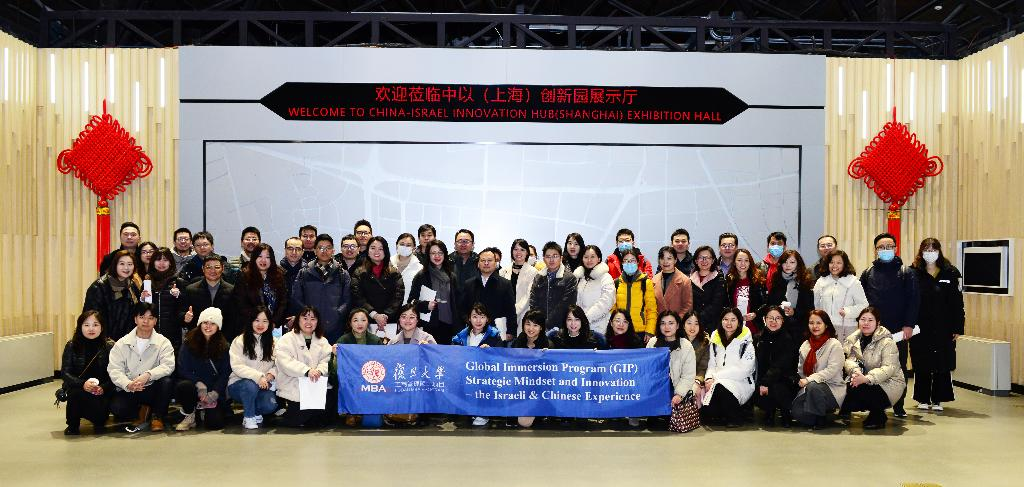 ---
The online teaching was then combined with offline networking, introducing students to Israeli entrepreneurs operating locally in China through field trips to high-tech Israeli enterprises in Suzhou.
Finally, MBAs were asked to synthesize their learning into case studies on the businesses they'd met with, demonstrating their new understanding of Israeli startup culture and international business.
For Sun Jinyun, associate professor in the Department of Business Management and director of Fudan Youth Entrepreneurship Center, this hybrid learning approach is the future for MBA programs.
"The faculty from both FDSM and [Tel Aviv University's] Coller School of Management managed to make the experience even more intensive and engaging since the students didn't need to run around from one venue to another as much as usual," he says.
---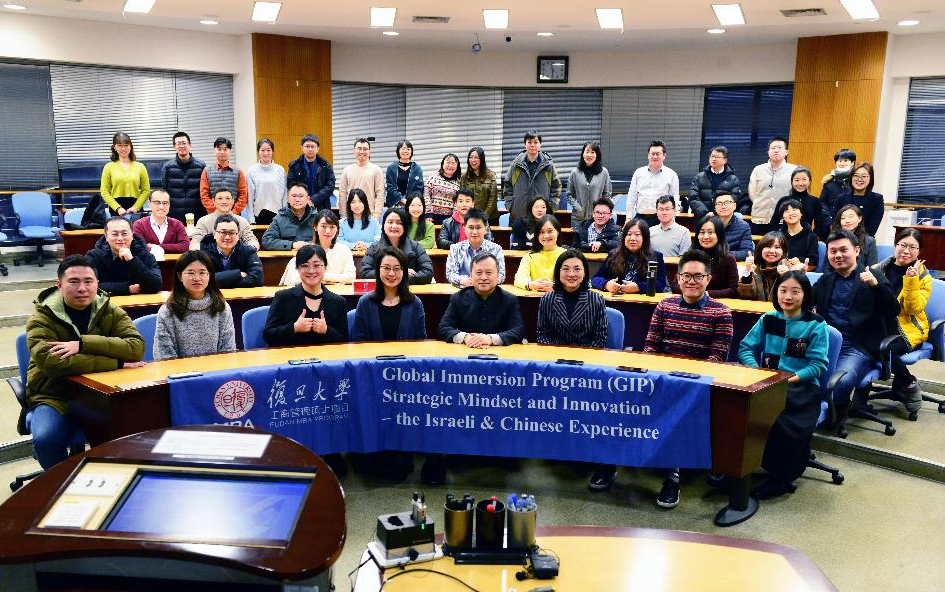 ---
Students benefit from MBA innovation course focus on cutting-edge tech
For Fudan MBA students, the MBA innovation course's pioneering combination of online teaching and in-person immersion provided a unique insight into Israeli startup culture, Chinese business practices, and, crucially, the link between the two.
"I've gained so much in the way of thinking through these two weeks of hybrid learning online and on-site," says Dong Shunfang, an MBA student from Fudan's class of 2022.
"I've also learned a lot about the innovation culture in Israel. The Israel business culture encourages innovation and tolerates failure; innovation and development are based on actual needs, and startups are aiming for the global market—these can all serve as important references for Chinese enterprises."
By experiencing how Chinese and Israeli businesses are already working together, students could also begin to envision how this might be expanded.
"Chinese and Israeli companies can form a win-win situation through cooperation," says Dong Shunfang. "The former can get more cutting-edge technologies, and the latter can see to that their innovative products and solutions reach a much bigger market through the commercialized operation in China."
The result of Fudan's MBA innovation course is not only an accolade from AACSB, but satisfaction from students: over 96% of participating students described the course as 'very rewarding', according to a school survey.
"Fudan University School of Management will stick to its sci-tech innovation strategy, promote innovation among its faculty and the students, [and] develop similar creative, diversified and inclusive programs with an accent on global vision and frontier business trends," says professor Feng Tianjun, executive director of the Fudan International MBA.
"This will continue to help students gain both theoretical knowledge and practical experiences."
---
Images within the article sourced from this link.
Related Content: