Sustainability. From business to education, it's the topic at the forefront of everyone's minds.

Across the globe, multinationals are pivoting and startups emerging aiming to bring about sustainable change.

Business schools are increasingly following suit: IE University, home to IE Business School, is now one of the world's first carbon neutral universities. The school's MBA program was recently voted the best in the world by the Financial Times for teaching ESG and Net Zero matters.

But what does choosing a carbon neutral b-school mean for your study experience? BusinessBecause spoke with Isabela Alcazar, IE University's global head of sustainability, to find out.
---
Study in an environment that empowers you to think sustainably
IE began shifting to become carbon neutral in 2020. The sustainability team, led by Isabela, identified three key areas of focus.
The first pillar, 'Purpose', refers to the school's contribution to wider social good through education, research, and innovation. Pillar two, 'Service', refers to the teaching IE provides. The final pillar, 'Process', refers to the various practices involved in the day to day running of the school.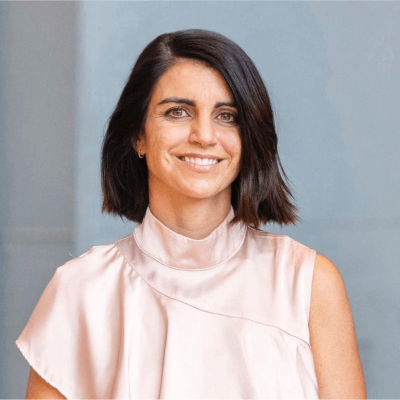 The IE sustainability team curated a number of key initiatives aiming to boost the school's sustainability credentials across these areas. "It's about needing to walk the talk," explains Isabela. "The process was: how can we move forward in these three areas to become more sustainable."
Three years in, notable achievements include reducing the school's paper usage by 98%, halving water consumption, and implementing more than 12,000 hours of teaching focused on sustainability issues across the university's various programs.
With a holistic shift towards sustainability well underway, Isabela feels the school is undergoing a cultural change that can empower students when they arrive on campus.
"At the end of the day this is about a change in behaviour, a new perception of what is valuable, what is important, and why we should prioritize it now," she says.
"It's our mission as a university. We strongly believe this is the right way to move, that we need to create awareness so that everyone comes out with a shared purpose."
---
Learn within a community dedicated to sustainable solutions
A by-product of this cultural change is the growing IE community dedicated to sustainable issues. Studying within a business school that's both sustainable and promotes sustainability provides many opportunities for you to get involved in eco-initiatives.
Students can join a wide variety of clubs that bring together like-minded people to discuss and promote key sustainable issues.
The IE Net Impact Club, for example, is a community of students promoting responsible business and developing understanding of social problems. The IE Agribusiness Club provides a hub for people concerned with food and nutrition sustainability, while IE Campus89 is an initiative aiming to raise awareness for children's rights.
Students can remain part of these clubs after graduation and there are several clubs specifically for alumni involved in these issues. The result of this broad spectrum of initiatives is an active and passionate community, Isabela explains.
"[Students] are concerned with the environment and therefore will be talking, organizing debates and activities around climate change, pollution, deforestation, [discussing] new methods and new business models.
"The community is stimulated and engaged with sustainability throughout these student clubs. They organize tons of events and we see that this generation is very engaged with sustainability," she adds.
The sustainability office contributes with a calendar of impact-led events including workshops, discussions, and mindfulness sessions. The IE Sustainability Week brings social volunteering and issues such as circular economy to the forefront of campus life.
---
Prepare for a career demanding sustainable skills
While there is a wealth of opportunities to get involved in sustainability movements outside of the classroom, changes to the curricula of IE programs are perhaps more influential for your future career prospects.
As the world's top MBA for ESG and Net Zero teaching, the IE MBA now incorporates sustainability throughout the core of the program. Students learn sustainable business cases across the entire curriculum.
There are also a variety of electives and specializations in areas such as impact investing, social entrepreneurship, green finance, and sustainable tech innovation.
While this curriculum change is largely driven by the school's desire to improve students' understanding of sustainability issues, it's also driven by demand from employers.
According to LinkedIn, the share of green jobs among the workforce rose by 38% between 2015 and 2022, while 10% of job postings last year explicitly required at least one green skill.
Studying a degree that teaches sustainable knowledge and develops your skills across these areas can allow you to make the most of opportunities and prepares you for career success.
"The type of capabilities and skills that are being required right now in the job market are changing," says Isabela. "We need to adapt, we listen a lot to what recruiters are telling us and we have an eye on what the market is demanding.
"Those students who are capable of signalling that they do have those skills will be better suited for these jobs."
Related Content: