A growing number of doctors are applying to MBA programs to gain a business education and improve their managerial skills. But how does having an MBA degree benefit your career as a healthcare professional?

Doctors choose to enrol in business school for many reasons. Some of them are asked to take on managerial responsibilities within the hospital. A study published on the Social Science and Medicine journal finds that hospitals positioned higher in the US News and World Report's Best Hospitals ranking are disproportionately led by physicians, not by professional managers.

Other doctors want to keep working in the healthcare sector but in a different role, for example working as consultants in pharmaceutical firms. They need to gain management skills and business expertise to use along their medical knowledge.

BusinessBecause talked to six physicians to find out more about the reasons they decided to go to business school and how they benefited from an MBA.
---
Tim Peachey, Warwick Business School, NHS medical director
Dr. Tim Peachey is Divisional Medical Director at the Royal Free Hampstead NHS Trust, running eight clinical directorates with a budget of around £100 million.
Trained in Anaesthesia and Intensive care, Tim completed the Distance Learning MBA program at Warwick Business School: "The most valuable thing about doing an MBA is that it has a very diverse curriculum", he says, pointing to subjects like operation management, strategic planning, and people management as being especially useful.
"But the most important things I have learnt are in finance and accountancy: for a doctor involved in the management of an NHS hospital it is essential to have a good understanding of accountancy.
"Otherwise it can be quite difficult to follow what the finance director is saying and why. You need to speak their language, and explain clinical things to them in terms that make both financial and clinical sense. Before the MBA, I felt I wasn't fully conversant."
In his career, Tim has come across about eight doctors with an MBA degree, and he says he knows four doctors who are currently enrolled in MBA programs.
"But the most interesting thing is that doctors coming out of their training now are more and more interested in going into management, and therefore consider doing an MBA", he adds.
---
Read: 3 Management Skills Every Healthcare Leader Needs
(c)SeventyFour via iStock

---
Jason Koh, Kellogg School of Management, Internationally-known orthopedic surgeon
Dr. Jason Koh is chair of the Department of Orthopedic Surgery and director of the Orthopedic & Spine Institute at NorthShore University HealthSystem.
He's an adjunct professor of Biomedical Engineering at Northwestern University, clinical professor at the University of Chicago, and chief medical officer at medical devices company Marrow Access Technologies.
Why an MBA?
I wanted to enhance my ability to drive change in healthcare. I had been a chair of a large department for several years, and had a vision for an transforming the way we delivered care. I knew it would be important to be able to communicate and execute on that vision effectively, which meant developing skills (operations, finance, leadership) that went beyond medical training.
I had also been involved with several innovative medical startups, and knew that a better understanding of business would allow me to be more engaged beyond my clinical and scientific expertise in bringing these therapies to patients.
Finally, I thought an MBA would provide me with some fresh perspectives and opportunities. I wanted to interact with classmates from different industries who could inform and educate me.
---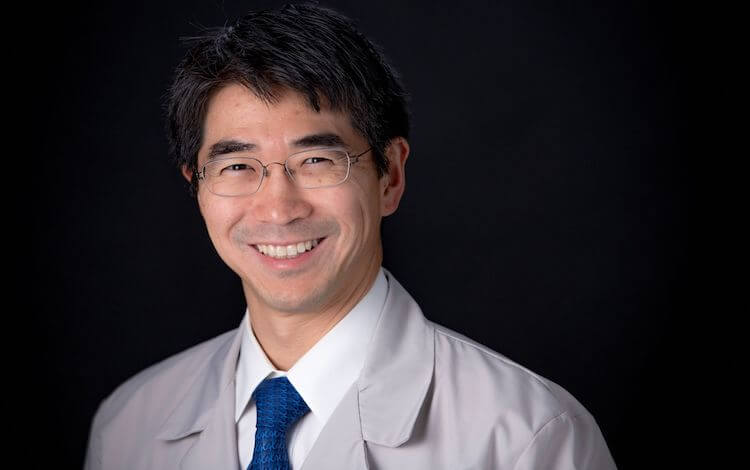 ---
How have you benefited?
My MBA has provided me with powerful tools to understand, analyze, and interact with the world; and it's also an important credential that has opened doors to new opportunities.
As a department chair, it's helped us achieve dramatic growth while implementing innovative processes for high value efficient patient care. I was able to propose and help create an orthopedic specialty hospital, which has successfully grown to the point where after less than two years we are expanding from 12 to 20 operating rooms.
As an entrepreneur, the MBA helped our companies reach FDA approval and market launch for two new devices for tissue healing and regeneration. We are rapidly gaining traction and have interest from several strategic companies.
Finally, the MBA has provided me with a new network of friends and colleagues that provided me with great experiences and opportunities for personal growth.
---
Syed Jafri, Imperial College Business School, Surgeon
Dr. Syed Jafri was a surgeon before he completed the full-time MBA at Imperial College Business School. He is now working in a multinational healthcare company, where he has both clinical and managerial responsibilities. On the one hand, he is involved in the support of clinical clients and product development; on the other, he explores business opportunities and sits on a number of committees to decide where the company should invest.
He decided to do an MBA because he wanted to have more responsibilities and explore different areas of his job: "When you're a doctor you concentrate in a specific area, but you forget that there is an entire world outside it. Twenty years ago doctors could afford to be just doctors, but now the managerial side of our job impacts on every other aspect of it", he explains.
Syed was searching for a one-year program because he wanted to re-enter the market really quickly. Imperial College Business School was both close and convenient: "I visited the school and found that people were open, warm and academically capable. The MBA director was extremely positive but also realistic about what the MBA could do to my career", he says.
"Imperial also is a scientific and technologically sympathetic school. Many other schools are tailored for people who work or want to work in investment banking or management consulting: at Imperial, this was not the only option."
What are the benefits of an MBA? "The MBA allows you to study different aspects of business in a very short period of time. Not that many courses allow you to learn so many things within one year. You may not be an expert in finance, or in strategy, or in human resources and organizations, but you know enough to know what to ask and to spot when people are making wrong guesses".
---
Snigdha Gorana, INSEAD, Physician & Healthcare Entrepreneur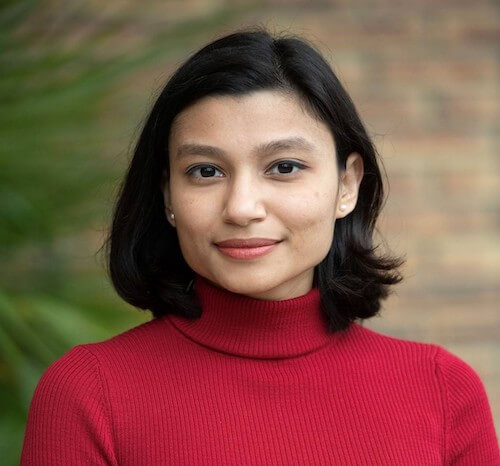 Snigdha Gorana has launched a variety of healthcare programs and startups in her native India, focused on elderly care and healthcare education.
Why an MBA?
While I loved creating impact at the patient level, my clinical skills didn't prepare me to create systemic level impact. And, while working in a leading tertiary care hospital in India, I witnessed the impact of good management in providing better care and improved outcomes.
Moreover, my journey as an entrepreneur furthered my intention to gain relevant business perspectives to enable making healthcare accessible and affordable. An MBA seemed a great tool to break from the silos of clinical knowledge and gain cross-functional business knowledge necessary to achieve this goal.
How have you benefited?
At INSEAD, the cross-pollination of ideas during discussions with my incredible peers and the intellectual frictions facilitated by professors have pushed me to expand the horizons of rigorous business thinking.
What has stood out this year, though, is our pursuit of creativity, adaptability and resilience in the midst of a pandemic. The school, staff and students have strived to make the MBA experience seamless and bring the community together. It is my conviction that such exceptional learning in this opportune time has and will help us in our careers.
---
Anita M. Kelsey, Duke University Fuqua School of Business, Experienced Cardiologist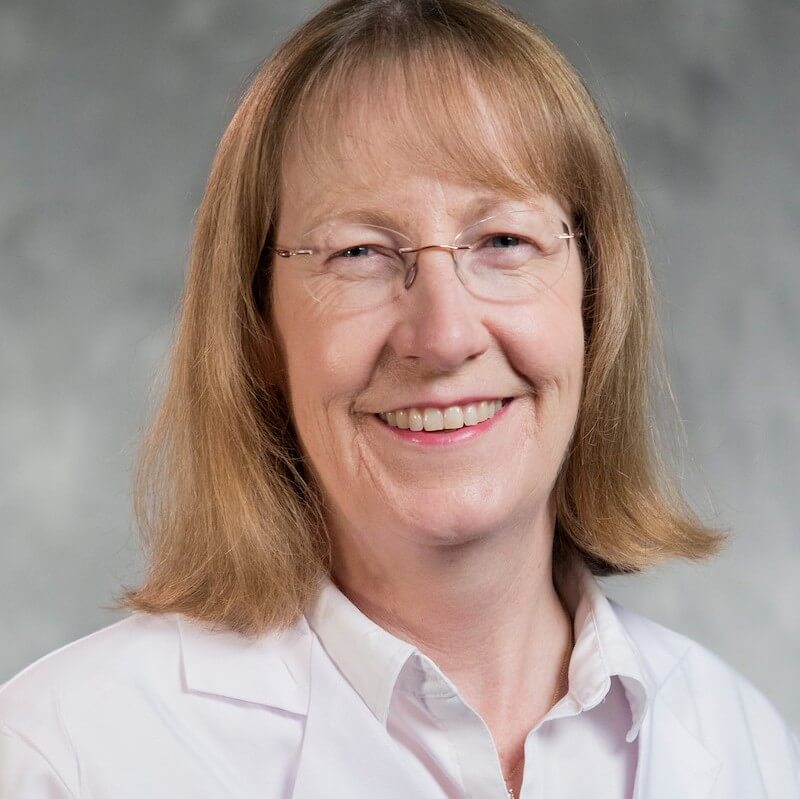 A cardiologist for over 20 years, Anita M. Kelsey is vice chief of noninvasive cardiac imaging at the Duke University Health System.
Why an MBA?
As I assumed roles in hospital management positions, I found myself in board rooms with administrators who spoke a different language—the language of business, not medicine. I recognized that I needed to learn that language in order to communicate effectively. That is what prompted me to pursue an MBA.
I chose Duke Fuqua because it had a great reputation with strong collaboration with the Duke Health System, making it an ideal place for me to learn the business of medicine.
The Weekend Executive MBA Program lasts fewer than two years, and offered integrated on-campus and distance learning opportunities prior to the COVID pandemic. At the time I applied, I was working in Connecticut and would travel once a month to Durham, North Carolina for classes, followed by distance learning on an alternating biweekly schedule.
How have you benefited?
My MBA has given me tools to use to optimize the management of staff, improve the efficiency of our health system, and use decision modeling to address complex problems.
I have a strong foundation of knowledge in strategy that helps me plan for the next steps as our health systems navigate the ever-changing landscape of health care in the United States, from fee for service to pay for performance models.
I have a better understanding of accounting, giving me the vocabulary and understanding to communicate what is needed to provide excellence in cardiac care in a fiscally responsible manner. I can perform detailed quality analysis of our cardiac imaging systems and I have a deeper understanding of how information technology can impact our system of care.
While many physicians have the people management skills to run their clinical divisions, they frequently lack the skills in operations management or strategic planning. With my Fuqua MBA, I am well equipped to enter the boardroom and plan the next steps for our health system.
---
Seemit Dhage, Nottingham University Business School, Surgeon & Healthcare Management Consultant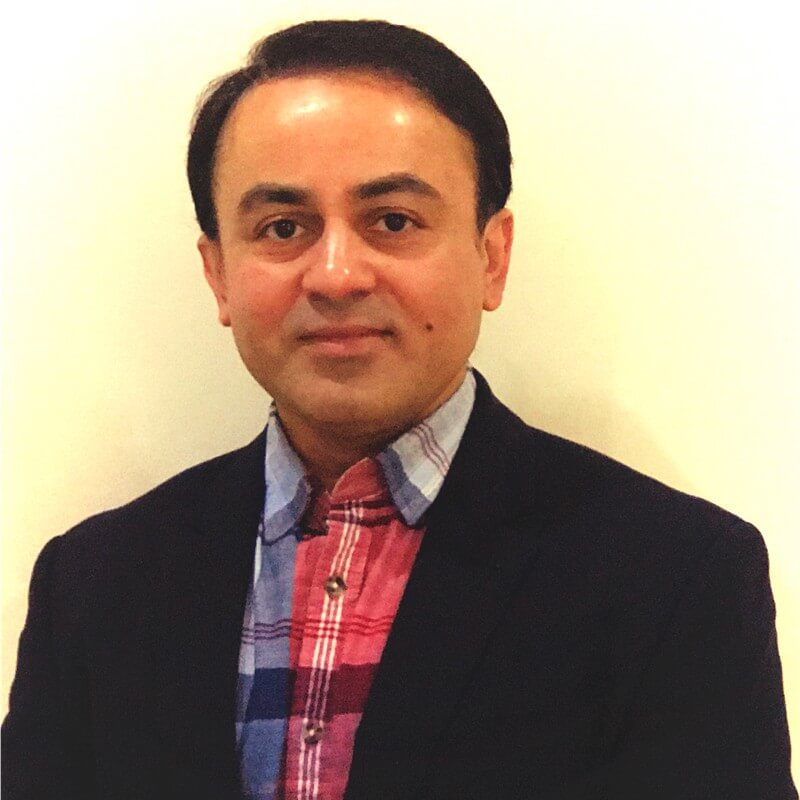 Dr. Seemit Dhage worked as a surgeon for the NHS for five years and earned an MBA from Nottingham University Business School, before starting his career in management consulting.
He covers health in a leading management consulting firm, after having been a senior consultant for other two firms.
Initially, he decided to do an MBA to acquire some management skills as a doctor: "About five years ago, people in the NHS were discussing whether doctors should manage the service: I thought it was a good opportunity, and decided I needed to equip myself with management skills", he explains.
"The intention was to go back to medicine after the MBA, but then I got interested in management consulting, and ended up switching career".
"This practice is really common in the US where doctors often come out of medical school with an MD and an MBA. In the rest of the world, this is more unusual."
As a management consultant, he worked for both the public and private sector. He did projects for the NHS, evaluating the performance of hospitals and how it could be improved. In the private sector he worked mainly on pharmaceutical medical devices, doing projects on market entry and product positioning.
For Seemit, the private and public sectors are very different. "The fundamentals of management consulting are the same, but the pressure demands are higher in the private sector."
He says that doing an MBA was "quite essential" because it taught him how to think out of the box: "The MBA is not just a degree, but an actual learning process. With group sessions, projects, and the skills you acquire, you start thinking in a way that is not linked to your profession".
For doctors who want to get into management consulting, he recommends a general MBA and not a health-focused one: "when I'm talking with management consultants, I want to be able to think like them", he says.
However, five years of experience as a doctor definitely helped him: "I could prove I already knew my industry really well".
As a doctor, Seemit was involved in emergency cases: he was used to long hours, and being in pressurised situations. Did that change with his new role? "The long hours are still there, but the pressure is much less", he says, adding that he brought his work ethic and dedication to management consulting. "Interacting with people made me conscious about my responsibilities".
---
Next Read:
Top MBA In Healthcare Management Programs | Compared
---
This article was first written in July 2011 and updated in September 2021.