Before his gap year, Danny Parrott saw China as a big empty space on the map. Taking a year out between school and his undergraduate studies at the University of Oxford, all he was hoping for was to learn about a new place and see some great sights.

Travelling in the beautiful town of Yangshuo in Southeast China, not only did Danny fall in love with the country; he also happened upon the idea for Gotoco, his edu-travel startup, which connects students with the chance to undertake free and funded work-travel and internship opportunities in China.

Danny's entrepreneurial journey took him to the Tsinghua Global MBA Program, a collaboration between Tsinghua University School of Economics and Management (Tsinghua SEM) and MIT Sloan. Looking back, he says it made all the difference to his success as a social entrepreneur.
---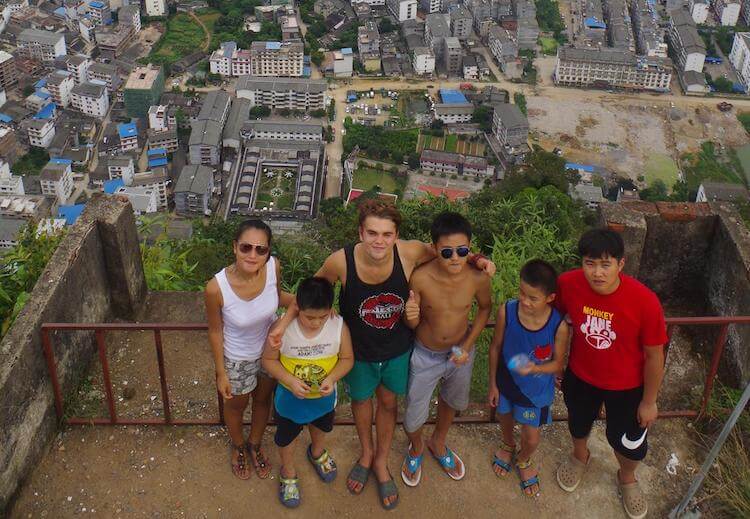 Danny (middle) and one of his co-founders (Lisha, pictured left side) in Yangshuo

---
Founding Gotoco
Yangshuo is famed for its natural beauty which made it a haven for backpackers like Danny, but when he spoke to a local school he found out that they had an unexpected problem.
Despite being willing to feed and house Western tourists for free in exchange for a couple of hours of volunteering per day, administrators were finding it difficult to fill spots. "Because of how work visas work in China, they're not able to hire short-term staff [from abroad]," Danny explains.
Danny sensed an opportunity, and his instincts were right. Tired of companies making gap year and seasonal travellers pay high sums for volunteering opportunities, he set up Gotoco to connect schools in China with UK university students and provide them with free and funded volunteer programs.
For Western travellers, Gotoco means that instead of raising funds to get a placement through the traditional channels, such as working at home, now they are able to visit China for free, to benefit from travel, fun work experience, weekly Chinese lessons, and the opportunity to complete the TEFL certificate in teaching English as a foreign language—all funded.
Gotoco raises the means to offer all of these funded opportunities and make the enterprise sustainable through UK and USA university partnerships and the local Chinese schools.
---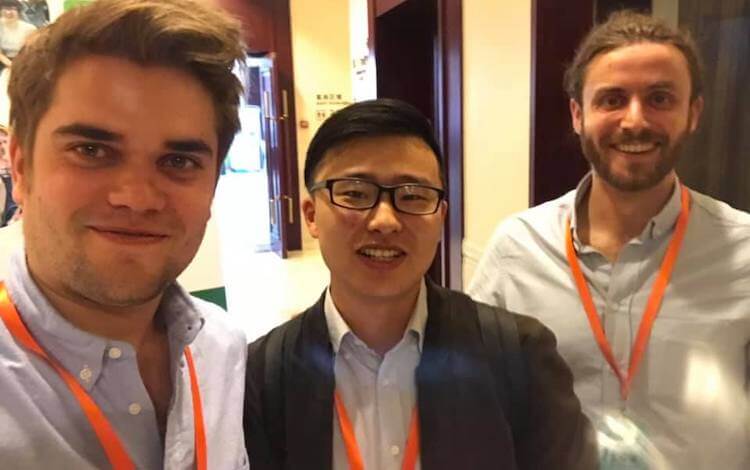 Danny (left) and one of Gotoco's co-founders Richard (right), with a client
---
Working with his partners Lisha Tang and Richard Lloyd, Danny has grown Gotoco to become an award-winning social enterprise. So far they have arranged for 1500+ university students from the UK and North America to visit one of their 100 projects all over China.
After several years of hard work and growth, Gotoco has won various awards and accolades; this year they were voted most fun in the Teach Abroad category in the Go Overseas Community Choice Awards out of a group of 10,000 other projects.
For their efforts in building a community of young China watchers and offering support to educational institutions across China, they were also finalists in the China Social Impact Awards, an award organised by the British Chamber of Commerce in China in partnership with the United Nations. For their TEFL and China education initiatives, they were bronze award winners for Best Educational Product with the British Youth Travel Awards.
---
Find out more about the Gotoco volunteer programs:
---
Filling a startup knowledge gap
After his time in Yangshuo, Danny had a startup idea, but as his undergrad degree drew to a close, he knew that he would need to get some real business experience if he wanted to make it successful.
He tried various city internships in London and was offered a job in Deloitte's financial consulting division, but he quickly found the corporate lifestyle stifling of his entrepreneurial ambition and desire for far flung adventure.
It was a catch-22 situation: if he wanted to gain the business knowledge necessary to get Gotoco off the ground, his assumption was that he needed to build a corporate career—but to do that, he would have to focus only on consulting and then settle in London; forgetting his dreams of China and entrepreneurial freedom.
Luck struck one day, while searching through Chinese Scholarship Council study options in China he learned that he could do an MBA program in China, immediately he knew that it was the answer to his problem.
"I saw that I could learn about business, while being in China, while also growing my own company with friends—it was the perfect opportunity," he recalls. "I applied for a couple of programs but Tsinghua was my top choice all along."
---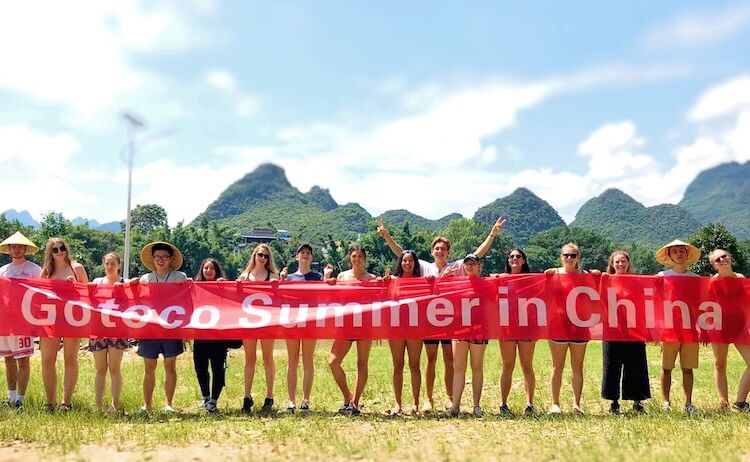 Gotoco runs summer camps in China and across the world
---
Tsinghua MBA: "Like being in an incubator"
The great advantage of an MBA at a top business school is not only the business fundamentals you learn in class, but your colleagues around you whose experience you can tap into.
This was Danny's experience at Tsinghua. Going to campus every day "was like being in an incubator," he says, and had the added advantage of coming at minimal financial risk.
Generous funding means that many of Tsinghua's international students receive full scholarships for tuition, and Danny also had his living paid for through funding from the Chinese Scholarship Council.
"I could just go in every day and learn, whilst obsessing about how to apply my lessons to make Gotoco better, about how to make it into a socially valuable enterprise and a viable business for when I graduated," he recalls. "Doing an MBA meant I could learn even more and even maintain funding in a way that suited me."
---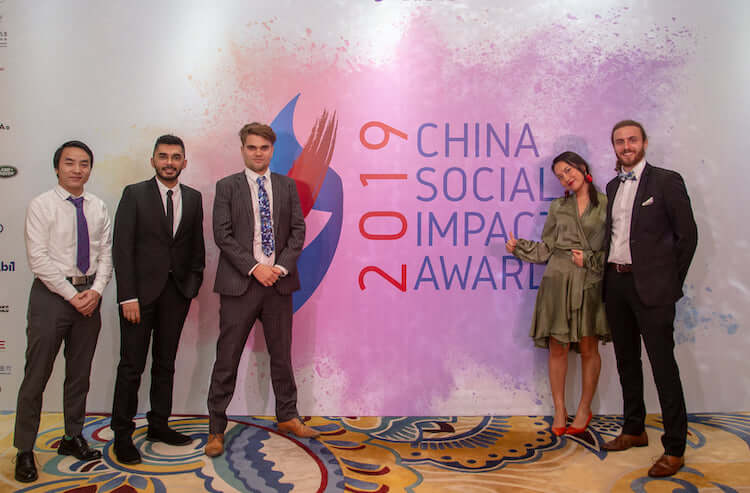 Tsinghua MBA Danny Parrott & Gotoco team at the China social impact awards 2019

---
Reaping the benefits of a top MBA
Before his MBA, Danny says he lacked direction for his business. "It wasn't financially sustainable; it was really just me and my fiancée Lisha Tang running it together as a hobby," he says.
Thanks to his learnings from Tsinghua, times have changed. "There are three of us who are directors now," he says proudly. "We have a lovely office in Beijing's vibrant historic centre (the hutong) and a team of about 10 people. This year we're hopefully bringing 800 people to China for funded and free projects and also expanding elsewhere, to Spain and Japan."
---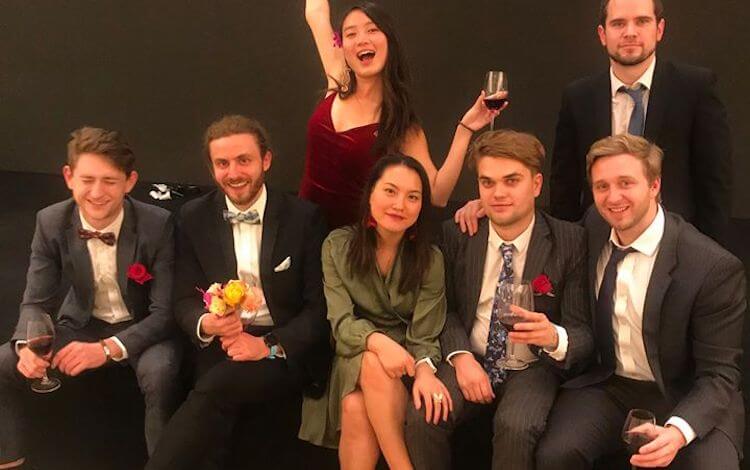 Gotoco's award-winning team
---
When asked what's made the business so successful, as well as a great idea, Danny also cites the advantages an MBA from Tsinghua has given him.
"If you're someone that follows China, you'll know that Tsinghua is where all government and leading lights in China were educated. It opens doors in China because it's such a famous brand."
More than anything, Danny values the time and space the Tsinghua MBA gave him to turn his passion into a career.
"It gave me a year of obsessing over our social enterprise and how to make it work," he says. "It was everything I needed to take this fledgling idea and turn it into something financially sustainable."
Related Content: