"I like uncertainty. I like change. That's why I can't stay and do the same thing for more than a few years."

Born in Beijing, Wilson Wu attended elementary school in China. He spent middle school in Accra, Ghana, where his father worked for World Health Organization. For high school and college, he went to the United States.

From a young age, Wilson has had a constant need for change; for the next thrill; the next excitement. He buzzes around the world; travelling, meeting new people, working on the frontline of global business.

That's why he chose to return to China for his MBA and try something new. And that's what led him to a career in Silicon Valley venture capital.
---
Choosing an MBA
Wilson was 27, working in advisory services at consulting firm EY, based in McLean, Virginia. He could see a clear career path at EY. From senior manager to partner, everything was structured and planned out.
That's exactly what drove him away. "I asked myself: 'Do I want this to be the same for the rest of my life?'" he says.
The answer was no. But Wilson wasn't sure of what step to take next. He decided to go to business school; to upskill and explore different career opportunities.
He looked at US business schools, before coming across the Tsinghua-MIT Global MBA Program, a collaboration between Tsinghua University School of Economics and Management (Tsinghua SEM) in Beijing and MIT Sloan.
"I was born In China, I speak Chinese, but I'd never really experienced China," Wilson explains.
"I had the idea of going back. And I chose the Tsinghua-MIT MBA as Tsinghua offers one of the best MBAs in China and the link with MIT also gives it recognition in the US."
---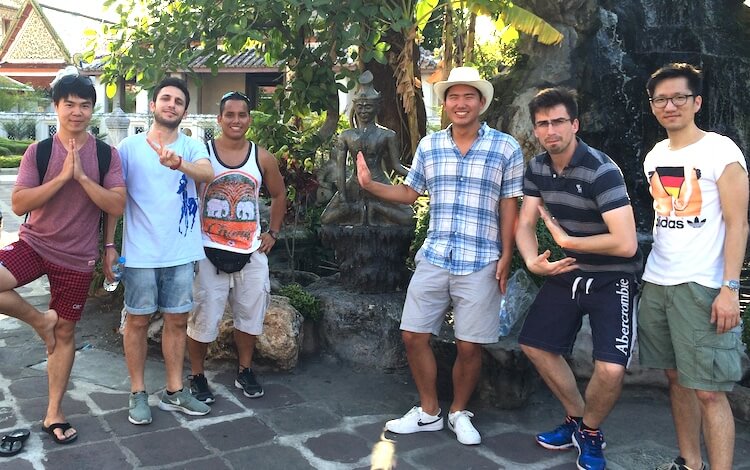 ---
2 internships and a consulting project
In their first MBA semesters at Tsinghua, students are busy, knuckling down to core courses in management, accounting, analytics, and soft skills. Then, they take up internships and work on consulting projects for real-life firms.
Wilson worked with classmates from Tsinghua and MIT Sloan on a three-month project for multinational insurance firm AXA, exploring the application of blockchain technology in insurance.
His first internship came out of a conversation on WeChat, where a Tsinghua alum told him about the job. He joined a cross-border financial advisory startup, helping Israeli companies looking to get funding from Chinese investors.
On a Southeast Asia field trip in the winter after his first semester, he visited the HQ of Khazanah Nasional, a Malaysian government fund who were early investors in Alibaba. He got a business card from someone he met there and ended up spending four months interning at Khazanah in Beijing.
Wilson used his MBA to discover what it was he truly liked to do.
He knew he liked meeting and talking with people. He liked technology and travel and exploring new languages and cultures. He liked using his intuition and experience. He liked being close to money, where his decisions really mattered.
"Putting all those things together, venture capital checked every item on the list," he says.
---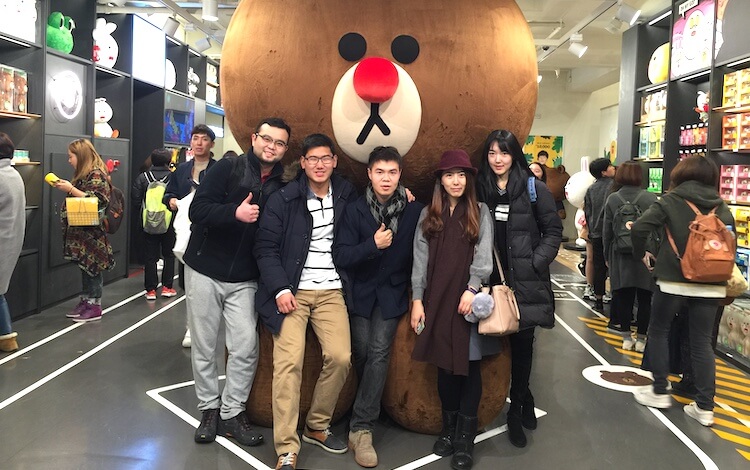 Going from an MBA to venture capital
Like most things, Wilson found his current job through Tsinghua. "I saw the opportunity from my classmate! I reached out to the school and had them make an introduction for me and I was able to get an interview in the US."
He joined WI Harper, one of the first venture capital funds to invest in Greater China. Since its launch in 1993, WI Harper has raised $1 billion in capital and has invested in over 300 companies including dating app Coffee Meets Bagel, startup incubator Sinovation Ventures, and cloud services platform 21Vianet.
Wilson has led investment in health food company GrubMarket and Singapore-based AI firm ViSenze. As vice president, he's involved in every part of the VC process: raising funds, finding promising startups, making investment decisions, and travelling between offices in Beijing, Taipei, and his base in San Francisco's Silicon Valley.
Getting a job in venture capital, he says, is not easy. There's always an element of luck. VC firms don't hire often, and it just happened that WI Harper had an opening.
Having an MBA does help, he says, both in terms of the overall business knowledge you get to inform investment decisions, and the network.
Out of his class of 100 students, he says, around 30 now work in the investment sector. "When there's information I need on a company that I cannot find publicly, I dig into that network. Nine times out of 10 I get that information just from my MBA classmates."
---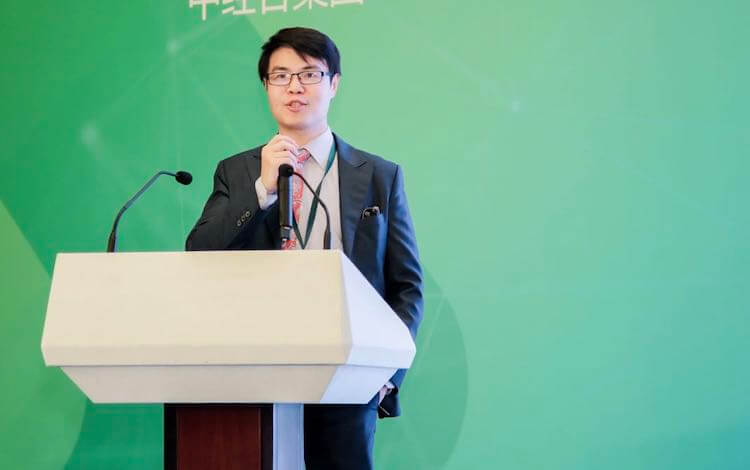 ---
What is it like working in venture capital?
The VC world is often seen as sexy.
In Silicon Valley, Wilson works with some of the world's best entrepreneurial talent; top engineers from Facebook and Google who leave to start their own businesses, budding entrepreneurs from all over the world, and fellow venture capitalists working for leading Chinese firms like Alibaba Investment and Baidu Venture.
Many of these, he says, are Tsinghua alums: "The Tsinghua alumni network is one of the most important networks that I have here in Silicon Valley and has helped me tremendously as I navigate through the landscape of corporates, investors, and entrepreneurs," Wilson explains.
But if you're considering a career in VC just for the riches and glamour, you need a reality check. "You need to know that day-to-day life is really hard," Wilson says. "There's no breaks. We meet companies during the day; write reports at night; work on the weekend.
"Funding can mean life or death to a company, but there's so much out of our control. Finding that company that's going to make you a lot of money is like winning the lottery; it doesn't happen every day."
For now, Wilson is enjoying the high-octane life of a venture capitalist. The pace of change, the constant travel and excitement; these are things he's been comfortable with from day one.
Related Content: