When Amazon announced its plans to open an office in Vancouver in April 2018, it hardly took anyone by surprise. Over the past few years, the west coast Canadian city has become one of the world's best cities for MBA jobs in tech.

Vancouver has built an increasing presence on the tech world stage, giving birth to startup success stories like Hootsuite and Slack. As its tech industry grows, so does the demand for leadership positions in this growing sector.
---
A growing digital economy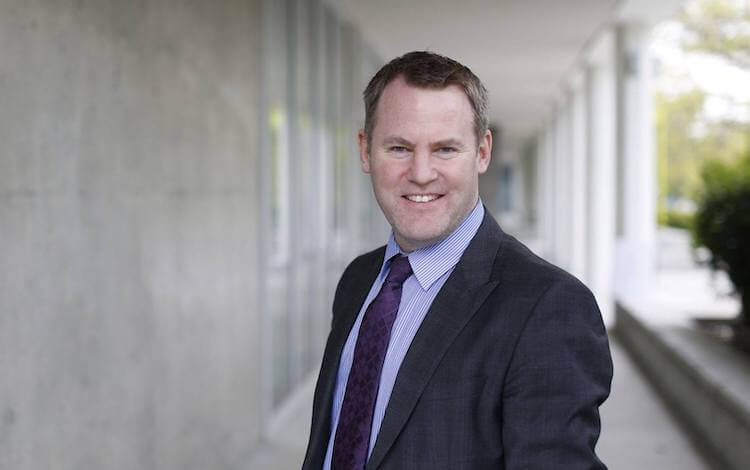 Darren Dahl, senior associate dean and director at UBC Sauder
Vancouver sits just less than a thousand miles up the west coast from Silicon Valley, and there are increasing parallels being drawn between the two.
The west coast lifestyle and culture, a well-connected metropolitan environment, and of course the presence of big companies like Facebook and Amazon.
The overall shift towards a digital economy in the city is clear—Vancouver's tech population is now 75,000, outnumbering mining, oil, gas, and forestry in the whole province of British Columbia.
"There is a nice balance of larger companies as well as smaller, newer organizations that see Vancouver as a nice place to set up shop," explains Darren Dahl, pictured, senior associate dean and director of the Robert H. Lee Graduate School at UBC Sauder School of Business, University of British Columbia in Vancouver.
It's not surprising, given that the city was named the sixth most livable city in the world in 2019 by The Economist Intelligence Unit—with perfect scores in healthcare, education, culture, and infrastructure.
Its appeal is drawing in high numbers of talent, which in turn is drawing in big employers.
---
Combining tech skills and leadership
UBC Sauder has seen this rise in demand for leaders in the tech industry, as well as the demand for tech skills from their MBA candidates.
"Understanding tech is the new cost of entry to employment in many ways," Darren stresses. "The world is moving very quickly in the direction of analytics and big data—this is something you need to have experience or affinity with."
The UBC MBA program has just launched a new careers track in technology and analytics leadership, aimed at combining the digital know-how with the leadership skills of the MBA.
The track touches on all aspects of technology and its application in the workplace—everything from AI commercialization, to fintech, to predictive analytics and machine learning.
"What they can expect is exposure to the most contemporary issues that business will be facing in the next five to ten years," Darren says.
---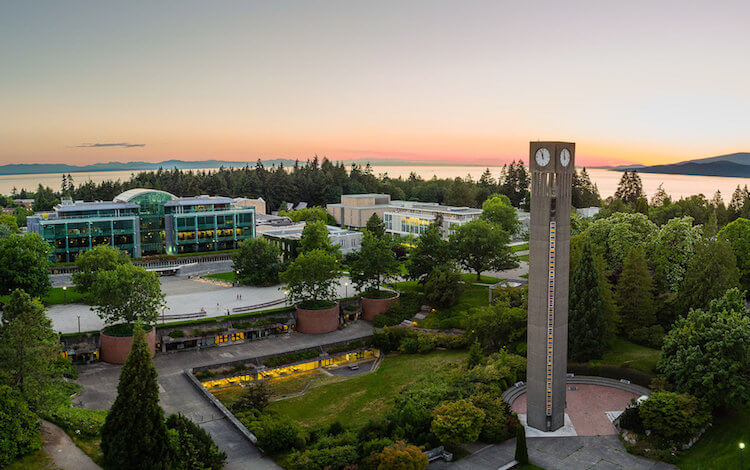 © University of British Columbia via Facebook
---
Understanding and experiencing innovation
With constant, rapid changes in the digital economy, MBA students must master the nature of innovation, and be willing to adapt to change.
For schools like UBC Sauder, this includes providing up-to-date education on cutting edge topics.
"We can't rely on case studies from thirty years ago," Darren notes, "We bring in people from the cutting edge as guest speakers, talking about current live case situations, as well as companies that are working in this space."
In Vancouver, access to visitors of these companies, as well as company trips, is a core part of the technology and analytics curriculum.
These experiences are intended to launch students straight into an environment where they are comfortable leading in the industry.
"This really comes down to learning to speak the language of tech, with respect to what these areas can truly bring to business," Darren emphasizes.
---
Henry Angus Building at UBC Sauder, ranked number one business program in Canada by Maclean's University Ranking 2020
---
Canada's open economy
As well as their similarities, there is one obvious, but important, difference between Vancouver and Silicon Valley.
"This is Canada, not the US," stresses Darren.
He expands—"This is significant for some individuals, considering the current political climate in the US."
Canada's pro-immigration stance offers a particularly appealing option for MBA students looking for more certain post-graduate employment.
There are 572,000 international students currently studying higher education in Canada. The story is equally promising post-graduation—with 286,000 new permanent residents in 2017 alone.
This is needed to fill the high skilled, tech jobs that are being created in cities like Vancouver, and are crucial for Canada's growth.
"Immigration is actually building the economy," Darren enthuses. "It's a win-win—for international students, and for the local and national economy."
Related Content: