If you're choosing a ride-hailing app for your journey home in China or even Mexico, Chinese ride-hailing firm Didi Chuxing would be your best option. Jose Eduardo Coello Kunz joined Didi three months after it launched in Mexico in April 2018, after completing his MBA at the University of Hong Kong (HKU).

Since then, Jose Eduardo has worked to develop strategies for Didi, which offers features like an emergency alert button for passengers and drivers. By the end of 2018, Didi became the most popular travel app in both Mexico's Apple and Google App Store.

Jose Eduardo worked in finance in Mexico City before deciding to study an MBA at HKU—ranked number one in Asia for nine consecutive years by the Economist from 2010 to 2018. He says he wouldn't have got the job at Didi without his MBA.

Studying at HKU gave him knowledge of and access to the Asian market. He also studied at London Business School as part of the MBA program, which sees candidates spend nine months in Hong Kong before four months on a specialized track either in Hong Kong or at LBS in London, Columbia in New York, or Fudan University in China.

By doing an MBA, Jose Eduardo says he was able to switch career track and do something he never expected to before.

BusinessBecause caught up with Jose Eduardo to find out more.
---
How did the job at Didi come about?
The job came thanks to my experience in Asia in such a recognized MBA. The school was very supportive. They were a mentor for me, helping me define if this opportunity was aligned with my goals and how I defined my success in the future.
---
How are you using your MBA learnings in your current role?
I am responsible for the supply side in the northern part of Mexico and I use my MBA learnings on a daily basis. Working in a startup like DiDi requires constant change and that means I'm involved in many sides of the business, like business intelligence, marketing, and product management.
---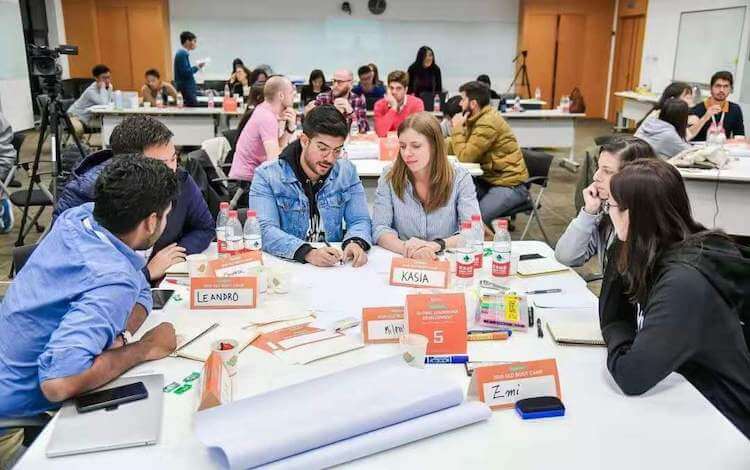 ---
Why did you decide to pursue an MBA at HKU?
I have always been a person that likes to push himself outside of his comfort zone and universities in the US and Europe wouldn't have given me that. Instead, I looked toward Asia and HKU was one of the top MBAs in the region. I could not have made a better decision!
---
What are your top three most memorable experiences from the MBA?
Definitely, the three most memorable include my classmates.
First, we spent a month in Beijing where we came together thanks to team building activities, sightseeing, and learning mandarin.
Secondly, we grew together in an awesome city like Hong Kong, where we not only learned a lot from the courses, but we also shared festivities from such a united and diverse class.
Finally, we went to different countries to finish the MBA adventure. I went to London, where I had the opportunity to keep meeting people, improving my skills, and defining what I wanted to do next: Didi.
---
Would you be where you are today without it?
The MBA gave my career a twist that was unimaginable to me. I was in the finance sector, specifically in the sell side of the market. So I definitely think that the MBA defined my path toward my job having a larger impact on people's lives.
Powered by Froala Editor
Related Content: