When it comes to making a professional development plan, the key ingredients are self-awareness and strategic thinking. What does success look like for you? What do you need to do, and where do you need to go, to achieve it?

If you're a forward-thinking businessperson, the answer to some of these questions might be moving to Asia. With strong economic growth and plentiful business opportunities across the region, Asia offers not only an array of attractive options for where you could end up, but an accelerated journey to get there.

Here's why Western professionals should make moving to Asia a key part of their professional development plan.
---
"There's a higher probability of your career growing faster"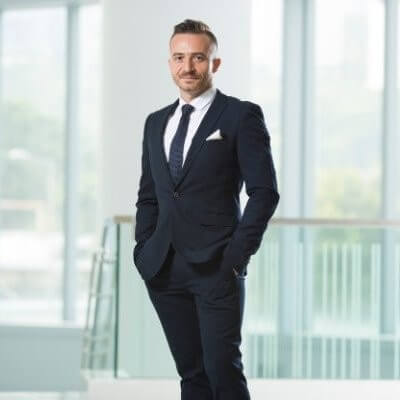 "One of the strongest reasons [for moving to Asia] is still the economy," says Valter Viera, assistant director of the Career Management Center at CUHK Business School in Hong Kong.
"When you look at the Asian economy overall it is still growing an average of 6.5% [year-on-year]—not just in China, but all the economies around.
"That means there is a far higher probability of your career growing much faster, and being much more rewarding."
This is perhaps particularly true for MBA graduates.
MBA programs are famous for accelerating students' professional development, propelling grads into higher-salaried roles, even if those roles are in a completely different industry to the ones they had been working in previously.
At CUHK, MBA grads' salaries increase by an average of 110% after they graduate, with 93% of grads securing job offers in Asia.
Clearly, making an MBA in Asia a key part of the strategy in your professional development plan could be a lucrative move.
---
Growing jobs in tech and entrepreneurship
CUHK has seen MBA grads placed into a number of different industries over the years, but when asked what are the most popular among students recently, Valter says that technological roles are the most dominant.
"There are definitely a lot of people going into tech, digital transformation, and fintech," he says. "But there are still people going into more traditional areas—supply chain management, consulting, procurement, manufacturing…"
If getting involved in startups is one of your professional development goals, Asia also has a lot to offer in this area—particularly at CUHK.
"We are very focused on startups and entrepreneurship," Valter confirms.
"There's a big venture capital market growing across Asia, and there are quite a few of our students going into venture capital, private equity funds, and other very diverse roles."
In fact, the school boasts of being the first MBA program in Hong Kong to offer dedicated entrepreneurship training, with a particular focus on remodeling and fundraising within Asia.
Students get to work on a real project and learn from active entrepreneurs, preparing proposals and pitching their ventures to investors for real money—a useful crash course if your professional goals are centered on entrepreneurship.
---
Tips for making a successful career transition to Asia
Part of CUHK grads' success across all of these areas is due to the soft landing that the school offers for those coming from outside of Asia.
"I'm an alum from an Asian school and I've worked in Asia for 10 years—having an MBA here will allow people to understand the diversity of the region," says Valter.
In particular, the MBA can help professionals understand what they have to offer to potential employers across the different regional markets.
"People need to be very honest about their own skillsets prior to the MBA," Valter counsels. "They need to understand if those skillsets are what the market's looking for, because although it's big, it's looking for specific types of skills due to its fast growth—for instance, technical skills like IT."
What skills are wanted and which industries they are wanted by also varies greatly across the different countries and regions within Asia.
In Hong Kong, for instance, Valter says that finance has been the biggest player for many years, with fintech rising over the last few decades and investment and wealth management coming to prominence more recently.
In contrast, he notes that Singapore is much more technology-driven, and is becoming a real logistics hub, with some of the biggest international firms in the world, for instance Apple, having their offices there.
If you head across the border into China, there are still more options: "Shenzhen has jobs in VC, startups, and technology; if you go up to Shanghai and Beijing, they're slightly different again, and more marketing-focused," Valter says.
If you want to accelerate your professional development, moving to Asia makes a lot of sense—and using an MBA at a top Asian school as a launch-pad, perhaps even more.
---
This article was originally published in February 2020
Related Content: