Consulting jobs remain a popular path for MBA graduates. With big salary gains, a variety of specialisms to follow, and the possibility for career progression, it's an obvious choice for many—including Anna Navratil, who found a role with McKinsey after her own MBA.
The Graduate Management Admission Council reports that 36% of prospective MBAs aspire to work in the industry, and 36% of MBAs who start their own companies work in consulting.
When she started business school, Anna was in the 54% of students who didn't envision a career in consulting.
"I wasn't thinking about consulting going in!" she recalls. "I went to a panel early on in my MBA, and it was all white guys in suits talking about airline miles."
Anna started her career in the nonprofit sphere, gaining a bachelors in sociology and anthropology before working with the YMCA, and local nonprofit group United Way of Greater New Haven.
After five years in the industry, however, she no longer felt pushed to develop.
"Nonprofit throws you into situations, and you grow a lot figuring things out," she adds. "But people disrupting the social sector brought a different perspective, and I thought 'where could I develop that?'"
She decided that an MBA was the perfect opportunity to expand her sphere of influence, and get some broader business experience.
Emory University's Goizueta Business School ended up being ideal—"I had family in Atlanta, and having lived away for a few years, I felt it pulling me back," Anna muses.
"Goizueta is great in terms of social enterprise," she adds. "They have centers doing cutting-edge research, and experimenting in the field in really cool ways."
---
Opportunities in Atlanta
Having started her MBA experience, the question was which path to take. Anna admits she was "jumping off to explore," in doing the degree, and Atlanta was the perfect place to do this.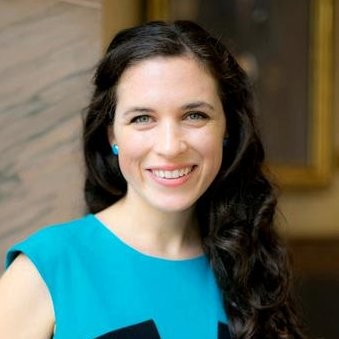 "You're in a major and exciting city," she says. In fact, Anna landed one of her MBA internships at Habitat for Humanity International, a leading global nonprofit, in Atlanta.
"There, I was able to work with some of their different strategy leads in different regions," she says. "In a more remote area I wouldn't have been able to take advantage of that opportunity."
Atlanta is the capital of the southeast United States, and has plenty of accolades to recommend it, including the busiest airport in the world, the highest number of internships in the country, and—equally important for some—the most dog-friendly restaurants per capita in the US.
Goizueta Business School aims to be as connected to the business community as possible, and MBA students at the school have the chance to work with Fortune 500 firms such as Delta, FedEx, Home Depot, and Coca-Cola, to name a few.
But Anna says that career opportunities at Goizueta were matched by the personal connections she made. "Getting to work closely with people from such a range of backgrounds was wonderful," she maintains. "I made long-term friendships, and it also helped me broaden my outlook."
---
Why I switched to consulting
Of course, Anna's first step to a major career change came with a summer internship at McKinsey & Company.
"A mentor pointed out that what I wanted in the summer was growth," she says. "It was going to be tough to get that in a social sector internship, so I started thinking more expansively."
After conversations with alums who worked at McKinsey, she started to realize that the company might be more than just "white guys in suits talking about airline miles."
"It was actually incredibly impactful, and more interesting than I would have thought!" Anna adds.
Goizueta alumni proved especially useful in helping Anna land the role, assisting with case preparation, interview feedback, and advice.
"There are lots of Goizueta alums at McKinsey," she explains. "They were a supportive group—coming into a very new experience, that level of support was great.
"I applied, thinking it would just be for summer, but enjoyed it a lot more."
---
How to get a full-time consulting job
Anna managed to transform her summer internship into a full-time role at the end of her MBA—and was surprised at how similar it turned out to be.
"The internship is designed to let you really test out the experience," Anna explains. "However, in full-time roles you're given a workstream, interacting with C-suite clients."
She says the big thing to remember during an internship is to take full advantage of the opportunity.
"You're using the summer to really build those relationships," she points out. "Bring your full self—a lot of people see the internship as the company deciding if you're right for them, but it works the other way too.
"The big things to focus on are coming in prepared to learn and grow; having the humility to know you don't understand everything; and tapping into the broader network of the firm."
Related Content: