Getting to the top of a big technology firm requires more than just technical know-how, you need strong business and communication skills too.

Leon Liu recognized this early on in his career. Choosing to do an MBA played a big part in accelerating his path towards a top tech job.

Now as a senior director at ByteDance, Leon looks after business development for TikTok, one of the most talked-about social media platforms in the world today.
---
What TikTok needed
Founded by Zhang Yiming in 2012, Chinese internet company ByteDance is now one of the most valuable startup unicorns in the world, with a valuation in excess of $75 billion. It is driving substantial change and innovation in tech, with short-form video app TikTok breaking through as a popular platform for sharing sharing short, entertaining videos.
Landing a job as senior director of strategy and partnerships in a company of ByteDance's size was not mean feat for Leon. In his role, he looks after the business development of ByteDance products, including TikTok and Chinese product Toutiao—a popular content discovery platform.
He says his MBA was essential in giving him the personable leadership skills and Chinese market insight to land the role.
---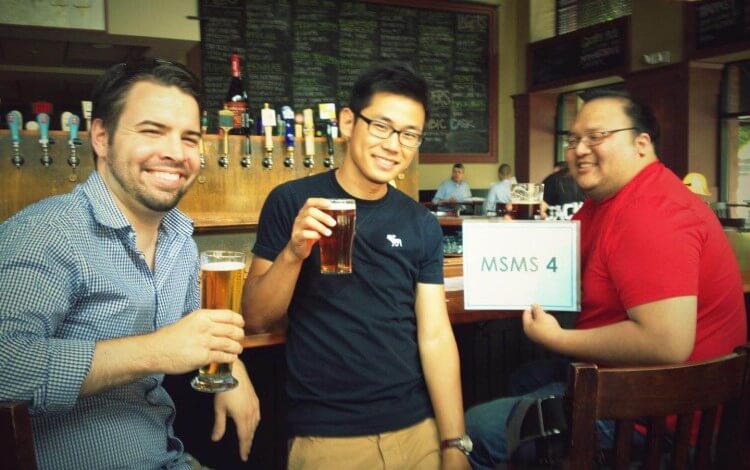 Leon (center) with classmates from MIT Sloan Master of Science in Management
---
Why MBA?
Leon is an alum of the Tsinghua Global MBA Program, a collaboration between Tsinghua University School of Economics and Management (Tsinghua SEM) in Beijing and MIT Sloan.
His plan since college was always to do a master's degree, it was just a matter of when. With a bachelor's in information systems, he had the necessary background skills and knowledge—he just needed the business experience.
"I opted to amass work experience first, so I could better identify gaps in my skillset that the MBA would fill," Leon says.
He joined China Telecom back in 2007, where he worked his way up to product marketing manager. After spending four important years there, he says he felt the time was right to enrol for his MBA. Tsinghua offered an up-close view of the Chinese market, where Leon found classmates offered business knowledge from different markets.
"It's totally different compared to normal relationships, like with colleagues for example," says Leon. "You build strong bonds that become hugely important in the business world. People come from all corners of the world, from a wide range of different companies."
Alumni networks work best, according to Leon, with strong relationships. At Tsinghua, Leon was able to delve into his fellow students' pre-existing industry knowledge to answer questions he had about the Chinese market. With an enhanced understanding of China, Leon bolstered this with a year spent in the US.
---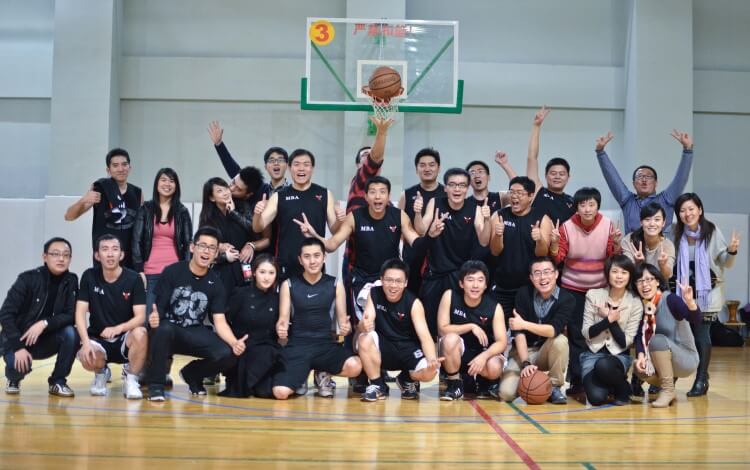 Leon (bottom row, third from left) played in the Tsinghua MBA basketball team
---
Tsinghua + MIT: "The best of both worlds"
Leon applied to spend his second academic year at MIT Sloan in Massachusetts for an MSc in Management, thereby earning the Tsinghua MBA-MIT MSMS dual degree. "They are similar schools in that both have a strong tech focus—it was the best of both worlds," says Leon.
After graduating from Tsinghua, he took a job at Digital China, an IT services company, as a business development lead. Later joining Mobvoi—an AI hardware integration company—in 2015 as director of business development, Leon was making big strides in the tech industry.
"I expected a lot from the program," Leon explains. "But what was most valuable from the program was looking at the way you think and the way you treat customers."
The Tsinghua program proved an important launchpad for Leon, allowing him to develop the necessary business skills to complement technology industry insight.
"At Tsinghua, there was an openness that was conducive to communication," he says. "It inspired me to create a more useful way to do business."
Now at ByteDance, the question for Leon is: What next?
With a vast portfolio of consumer products, ByteDance is also working on developing new business-to-business projects. Leon says he's excited to be a part of these new developments with a company whose growth potential seems limitless.
Related Content: