Are you a professional looking to tap into the array of jobs for MBA graduates in the luxury food and wine industry? Then the food and wine track on Bologna Business School's Global MBA could be for you.
People from all over the world flock to Italy to experience the culture. A culture deeply attached to food and wine. That's what drew Rodrigo Campos Ortiz, Yu Tang, and Lan Liu to the country, as they were looking to set up shop in one of the hearts of the luxury industry.
They wanted to build up their networks and cultivate a deeper understanding of this niche market, and so they enrolled on the Global MBA program, electing to specialize in the food and wine and design, fashion, and luxury goods tracks at Bologna Business School.
---
1. Rodrigo:

J

obs for

MBA

graduates

at

Paolo

Lazzaroni

Figli
Rodrigo had been working for San Pellegrino––owned by Nestlé––in Mexico for seven years before he decided to realize his high school dream and look for opportunities to study abroad.
"I wanted to switch industries from luxury water brands to elsewhere in the food industry," he explains. "I wanted to take advantage of the established food and wine industry in Italy, as it's renowned for its luxury brands."
The first modules of the program focus on the basics––finance, administration, management––before students are then able to really home in on their chosen specializations. The food and wine track afforded Rodrigo an in-depth overview of how luxury brands need to differentiate themselves from the rest of the industry.
"It was really interesting," he says. "One time, we learned that the Chinese market will be attracted to different graphic layouts in bottle designs compared to the Italian market or in America, for example."
Having access to these big brands in Italy led to Rodrigo meeting the owners of Ferrarelle, which is a luxury water brand and direct competitor of his previous company, San Pellegrino. Before he graduated, he interviewed with them and was offered the position of export manager for the UK, Spain, and Latin America.
He worked for them for almost four years, but has since shifted position, landing a new role in January 2020.
"I have stayed in the export industry since the Global MBA," he says. "I now work as the export area manager for food company Paolo Lazzaroni Figli. We work with big retailers, such as Harrods and Costco."
---
2. Lan:

MBA

jobs

with

Vinitaly

International
Couple Yu and Lan married when still living and working in China, before the MBA; Lan was already immersed in the wine industry and Yu managed her own cosmetics company with a friend.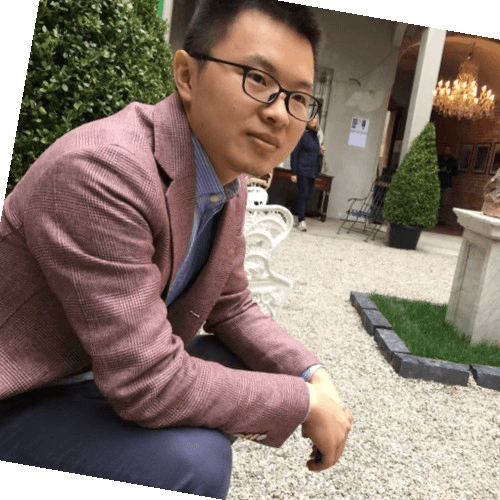 As an enologist and technical sales manager for Nomacorc LLC, Lan says his job took him all across the world, managing sales events and planning luxury dinners. "I realized the lifestyle of constant travel wasn't really for me, so I decided to take a break from it," he says.
A quick search online for new opportunities had him stumbling onto the Global MBA program at Bologna Business School. It was the first course he'd seen that specifically focused on luxury food and wine. He wanted to develop his skill-set so he could work in luxury food, too.
"I chose Bologna Business School, one, for the uniqueness of the program and, two, for the location––Italy is renowned for food and wine."
He does adds the importance of having both a comprehensive understanding of English and Italian to make the most of the experience, but that the cohort is so culturally diverse that you still get that edge of multicultural exposure, too.
"I'm more confident entering into a new business and effectively analyzing how the business operates and how I can help it evolve in the long-term," Lan says. "We had several networking opportunities, which led to my working for wine and spirits exhibitions company, Vinitaly International."
Now, Lan is managing projects and events for the luxury brand, including its wine education program, the National Academy, which certifies other budding wine ambassadors.
Seeing the great experiences her husband was having on the program, a year later Yu decided she needed to strengthen her understanding of basic business practices and ultimately moved into a surprising new career path.
---
3. Yu:

MBA

job opportunities

in luxury pet food
From cosmetics to luxury pet food, Yu says her career switch has been surprising, but she really enjoys her new job role as an export manager for Monge––the biggest cat and dog feed manufacturer in Italy.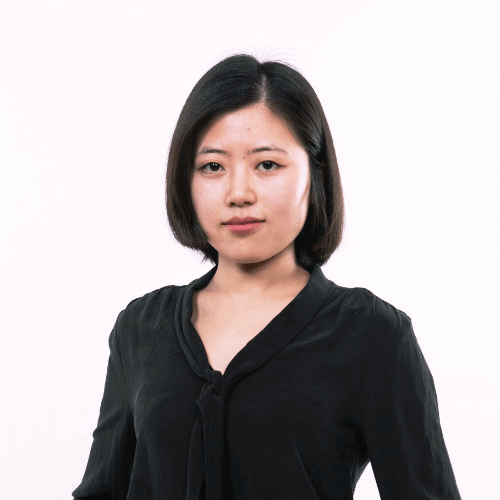 She admits her cosmetics company was more than she and her friend were prepared for, and the Global MBA design, fashion, and luxury goods track was a great way to fill in the gaps.
"My friend and I wanted to be a cosmetics distributer in China, but, at the time, we didn't have any business experience," she explains.
"We didn't know how to manage a business, but we just jumped into it. Because of that, we only lasted for about two and a half years. I realized that if I wanted to be a successful businessperson, I needed to take a step back and get the bigger picture of what it takes to be successful in business."
Yu actually had an undergraduate degree in veterinary medicine––she hadn't expected to find a job role that would incorporate her degree with her passion for business. Monge is the perfect fit.
For all three Bologna Business School graduates, the Global MBA underlined their individual passions for food, wine, and luxury goods with the business know-how. They're all now living and working in Italy in markedly different subsectors of the industry, but all with the same MBA program to thank.
Related Content: