For Yutong Gu, spending Chinese New Year with his family meant a rare break from his busy venture capital job in Beijing. What was planned as a short trip home turned into three months of living under lockdown in Wuhan, China, the original epicenter of the global coronavirus crisis.

That first month, Yutong recalls, as the number of infected people rose, there were a lot of rumours going around, and everyone was very worried. People were confined to their homes and travel was restricted. Individual housing blocks were locked down, so if you wanted to order food or medicine you had to contact a local district manager on WeChat and organize a delivery.

Until Wuhan lifted its COVID-19 lockdown in April 2020, Yutong was forced to work remotely in his aunt's spare room. He was happy to have a break from travelling and spend time with family. But mostly, he was busy.

Yutong is a senior associate at ChinaEquity Group, one of the oldest and largest VC firms in China, managing an investment fund focused on the mobility industry, including electric and driverless cars. It's his dream job, he says, and one he was only able to qualify for after his MBA.
---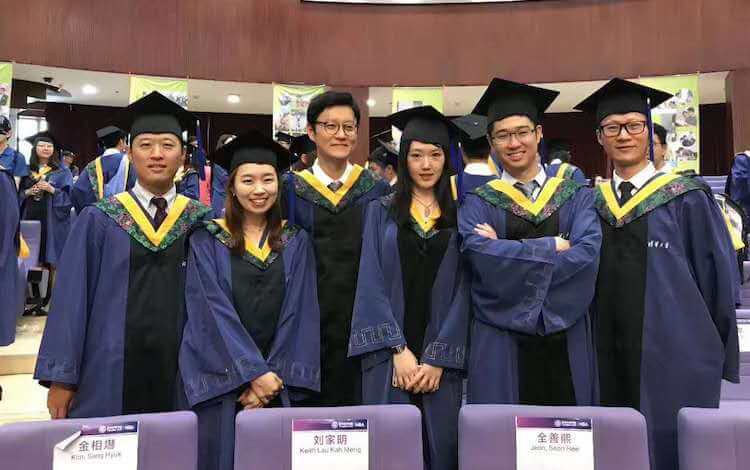 Tsinghua Global MBA graduation day
---
Engineering to an MBA: Making a bigger impact
Yutong moved out of Wuhan at a young age. His father, a university researcher, had relocated to the North America a few years earlier and Yutong eventually followed, going to high school before studying mechanical engineering at the University of Toronto in Canada.
After university, he started out his career at engineering consultant firm SS Wilson Associates, working on 60 projects over four years, including a large-scale extension of the Toronto subway.
But Yutong's work was always focused on the technical side of the projects. He knew that if he stayed in the same industry, even 20 years down the line, he might earn more and reach a more senior position but his scope would still be the same; he'd still be focused on the engineering side.
"I wanted to learn about strategy and how to make a greater impact," Yutong explains. "I was considering switching job and that's when I got interested in doing an MBA.
"On top of that, I'd always wanted to be more involved in business in China," he continues. "China was growing at a very fast rate and, as China modernizes and joins the global community, it's in need of global talent. Combining those two elements, I chose Tsinghua."
Yutong only applied to the Tsinghua Global MBA at Tsinghua University School of Economics and Management (SEM). The MBA program is a collaboration between Tsinghua SEM, one of China's most prestigious business schools, and MIT Sloan.
Yutong says Tsinghua University is hugely-respected in China—its all-star alumni include Chinese President Xi Jinping—and, like MIT, it is known for its strength in engineering.
Entering the Tsinghua MBA, Yutong weighed up three career options that he could explore during his studies: join a multinational company as a project manager; join a Chinese company expanding overseas; or look to start an exciting new career in finance.
---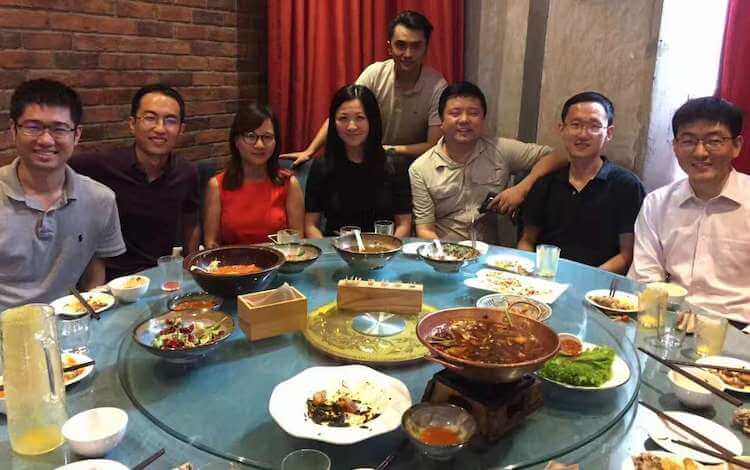 Yutong dining with his Tsinghua MBA classmates

---
Tsinghua MBA: Preparing for a career in finance
Even before his MBA, Yutong had some experience of financial markets. As an undergraduate student, and in the midst of the global financial crisis, he started trading online in his spare time.
"I didn't make much money!" he laughs. "But doing that, I started learning about Warren Buffet and the world of finance and business."
At Tsinghua, Yutong knew there were lots of opportunities to take his interest further. He worked as an alumni ambassador during his MBA, meaning he organized talks by senior-level alums and connected students interested in certain career paths with alumni working in those industries.
Yutong went on international exchange to Kellogg School of Management in the US during his MBA, but he says that the closeness of the student and alumni network at Tsinghua is somewhat unique.
"I think you make more personal connections," he explains. "By the end of my MBA at Tsinghua, I knew everyone in the class. You play basketball with them or join other activities on-campus—everything is connected to the school.
"Alumni share their personal experiences with you and tell you how to best use your MBA. The MBA office staff are also very helpful and close to the students. Compared to the US, I think the whole community was closer at Tsinghua."
In typical Tsinghua style, Yutong's introduction to venture capital came from an MBA classmate who had previously worked as a VC investor. He gave an hour-long presentation to the MBA class; an honest explanation of what to expect, what you do day-to-day, and the advantages and disadvantages of working in VCs. "That was the first time I really understood venture capital," Yutong reflects.
Yutong secured an internship at ChinaEquity Group through the Tsinghua network. The founder of ChinaEquity, Chaoyong Wang, is a Tsinghua alum and the company remains closely connected to the school.
"My boss wanted to hire someone who came from engineering background but who also had knowledge in finance and investment," he says. "I was only able to match that requirement because I did an MBA."
---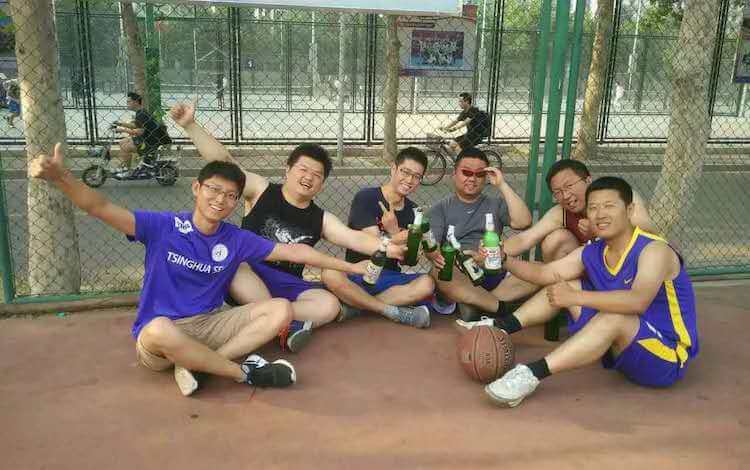 Playing basketball on campus at Tsinghua

---
Working in Venture Capital
Yutong was offered a full-time VC job after his internship. There was no formal structure, he says. It was more about your performance during the internship and fit with the team.
While Yutong had exposure to all areas of the business, as an intern he worked mostly on market and competitor research. Later, as a full-time employee, he started getting involved with investment negotiations.
ChinaEquity Group was rated as one of the top 25 VC firms in China by Forbes in 2015 and has an AUM (assets under management) of over $3 billion. Day-to-day, Yutong says his job now is about identifying potential companies to invest in, speaking to CEOs and founders and assessing the investment opportunities.
This is a lengthy process, which can involve spending a week on-the-ground with companies to conduct due diligence—interviewing customers, suppliers, and management—before presenting an investment recommendation back to the company's investment committee. They then decide whether to approve the investment.
As the worst of the coronavirus crisis seems to have passed in China, Yutong is back working in Beijing, although he's travelling less now and taking more meetings online. In a time of constant change, he says he continues to use the lessons he learned from his MBA.
"You need to look into the financial side and use your accounting skills when you assess whether a company is good for investment and growth. When talking with managers, you need to be able to communicate on their level and to think strategically.
"Everything you learn from an MBA is used in venture capital."
Related Content: