Living in Bloomington, Indiana, Jennifer Agnew knew that Kelley School of Business—one of the best marketing schools in the US—was right in her backyard. When she decided to launch a career in marketing, pursuing her MBA at Kelley was an easy choice.
Jennifer had begun her career with the US Army, working for six years as an engineering officer. After leaving the service, she quickly found a new outlet for her skills as facilities manager with medical devices provider Boston Scientific.
The work was rewarding, and as she discovered an interest in the inner workings of the business, Jennifer wanted to transition to a more strategic role.
"When you're in operations you spend a lot of time running the business, but you're not really leading the business," Jennifer reflects. "I wanted to apply the leadership skills I had developed in the military, and solve more complex and ambiguous problems."
To gain this experience, Jennifer decided to pivot into sales and marketing. When she tried to make the leap, however, she found there were gaps in her business knowledge.
The full-time MBA program at the University of Indiana's Kelley School of Business helped her pivot, landing a brand management job with a leading healthcare giant, Abbott.
---
Choosing marketing expertise
When selecting a business school, Jennifer placed marketing expertise at the top of her wishlist, and Kelley fit the bill.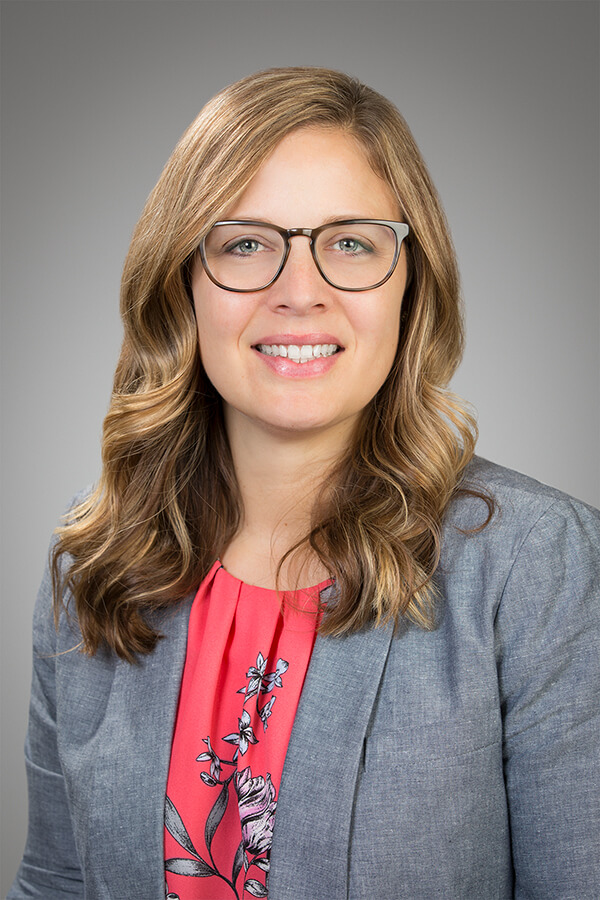 It is frequently ranked as one of the best schools for marketing in the country, and almost a third of its MBA graduates land marketing jobs.
Kelley allows MBA students to pick an academy in the functional area of their choice, and Jennifer selected the Consumer Marketing Academy (CMA). This allowed her to focus on developing her skills in areas such as marketing research and analysis of marketing data.
Along with this subject expertise, Jennifer was drawn to Kelley's friendly atmosphere and collaborative culture.
"Everyone is very supportive, and staff and faculty are invested in your success," she explains. "They call it Midwest nice," she adds with a laugh.
---
Tapping into a local network
Studying at Kelley, which is well-connected to top-tier companies in diverse industries, also meant that Jennifer could tap into opportunities at at a wide array of organizations.
When Abbott recruited on campus, Jennifer's interest was piqued. With the support of Kelley's Graduate Career Services office and Kelley alumni working at Abbott, she was able to tailor her resume and successfully land a summer internship.
"I loved my time as an intern," says Jennifer. "I joined Abbott's nutrition division as a marketing intern, where they were exploring innovations in products for endurance athletes."
Throughout the internship, her Kelley network continued to check in—offering advice and supportive listening.
Jennifer completed her internship with an offer to return full-time when she graduated, which she gladly accepted.
---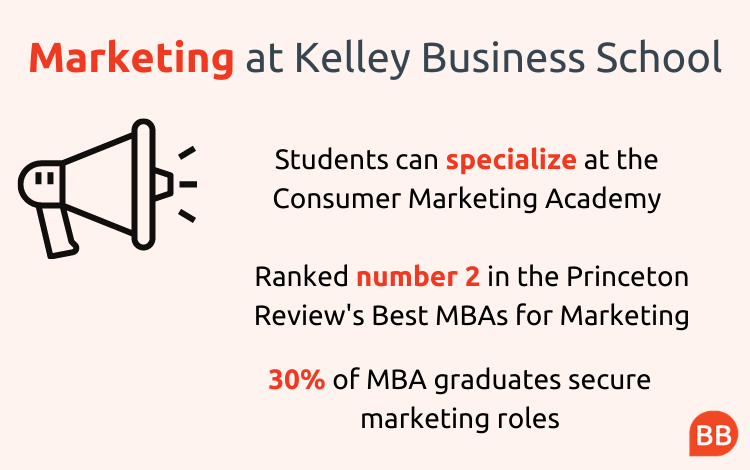 ---
Keeping the big picture in mind
Throughout her internship, Jennifer drew on the leadership insights she developed through Kelley's Leadership Academy program. One particularly meaningful experience was an exercise that encouraged her to think more deeply about her personal and professional values.
"One thing that really surprised me is that I value balance more than I thought I did," Jennifer reflects. "I always thought I was a workaholic, but although it's important to me I enjoy having plenty of time for my family, exercise, and community involvement."
As well as work-life balance, Jennifer found that she values big picture thinking—something that can be easy to overlook in a large organization with established procedures.
"It's easy to get bogged down in rules and internal politics, but one of my important takeaways from Kelley was to always keep one ear listening to your consumer," she explains.
Now, she is bringing these values to bear in her current role as brand manager in Abbott's pediatric nutrition department. The job has given her the leadership experience she was missing at Boston Scientific—creating departmental strategy, setting objectives, and training a sales team.
"It's a great time to work in nutrition," she adds.
"The public is becoming more informed about the link between nutrition and health, and it's exciting how, as a science-based nutrition company, we can adapt and use our research to speak to the consumer in a compelling way."
As an established member of the Abbott team, she often guides new interns as they enter the organization—including Kelley students.
"I always remind them it wasn't that long ago that I was in their seat, and tell them it's going to be okay," she says.
Jennifer is excited to continue her work with Abbott in the future, as she hones both the management and marketing insights developed through her MBA.
Related Content: