To work in the nonprofit industry, you need to be armed with a strong understanding of traditional business practices, as well as a philanthropic mindset. American University's Kogod School of Business MBA alum, Carlos Carrazana, has both in spades.
He joined the Kogod School of Business program in 1987, graduating in 1989. The MBA broadened his skillset and allowed him to move into an industry he's now been a part of for nearly 20 years.
It wasn't an immediate shift; it was during his early 30s that Carlos decided he wanted a career change. His first few roles after the MBA were in banking—his pre-MBA career—but he started to crave something more. So began his transition into the nonprofit world.

---
How an MBA prepares you for the role of COO
Carlos held multiple social impact roles before landing his current role as chief operating officer (COO) for the League of Conservation Voters in Washington, DC—the largest environmental advocacy nonprofit in the US. He joined in March 2020 after spending four years as the COO for the Elizabeth Glaser Pediatric AIDS Foundation, then eight years as the COO for Save the Children US.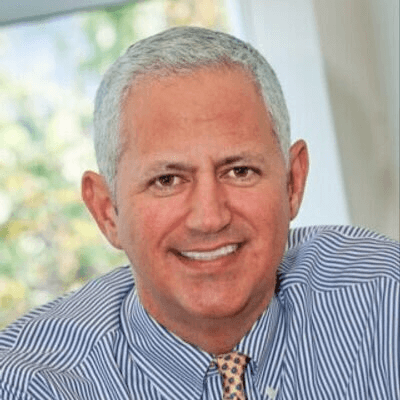 He says that the role of COO requires you to hold a macro perspective of business and strong soft skills that mean you can effectively manage the people working for you. The Kogod School of Business MBA equips students with that skillset.
A core MBA education with modules like Management of Organizations & Human Capital and electives covering Project Management and Strategic Human Capital Management are combined with an internationally diverse classroom that challenges students to build soft skills in the context of different cultures and personalities.
In the class of 2019, there were 23% international students, 36% of students came from minority backgrounds, and the average work experience across the MBA class was seven years. The diversity of industry also means MBA students gather knowledge of how an array of sectors deal differently with the business challenges they face.
Carlos still relies on his financial and management skills, he explains, but his roots at the Kogod School of Business and his time in the MBA program helped him shift his perspective and pivot his career in a new direction.
---
The demand for private-sector knowledge in the nonprofit world
Over the years, Carlos has seen the structure within nonprofits change. They've become more streamlined as more private-sector workers have moved into the industry.
When he was at Kogod, Carlos says there were conversations around the need for more innovative business leaders in the nonprofit industry. These conversations circulated around his MBA classroom, which prompted his later decision to move away from banking.
"I was beginning to see private sector workers being hired into nonprofit roles, and the idea of being able to combine my career with the ability to achieve some kind of social impact became increasingly appealing to me," he says. "Nowadays, that's a pretty common practice; nonprofits are always looking to attract fresh talent."
It's had a positive impact, Carlos adds. Pairing critical thinkers with the humanitarians, the environmentalists, and the philanthropists has been good for the industry.
---

---
Being a COO
Whether working in the nonprofit or private sector, Carlos argues the role of COO is very much the same.
"I love embracing change and thinking on my feet," he explains. "In the nonprofit sector, it's vital that you can develop your own mechanisms, all while combatting problems such as limited resources, market competition, and current affairs.
"I think the role of COO is overseeing the right use of funding and staff in order to effectively achieve our goals––it's crucial to the delivery of the organization's mission, and I'm honored to be a part of it."
The American organization he currently works for is designed to uphold environmental laws and policies and use its influence to hold elected officials accountable on behalf of the general public.
Carlos admits he wasn't an expert in these fields prior to accepting roles in them, but his skillset from his career in banking, paired with his MBA, have allowed him to make a success of it.
---
The

Kogod

School of Business

alumni network
Carlos looks back on his time at Kogod fondly, and living in Washington, DC, he often meets his old peers and makes new connections at the school. He was even given an honorary doctorate degree from Kogod three years ago, which put him into contact with new members of the faculty and the dean.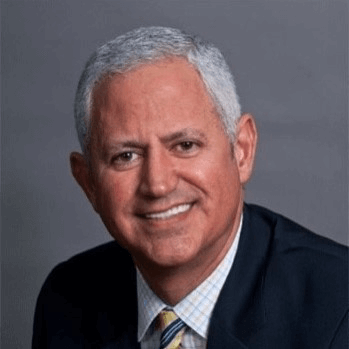 "I've always stayed connected to Kogod. I've been in Washington for over 30 years and have always enjoyed the sense of goodwill and camaraderie from everyone I've met there," he says.
Carlos adds that he owes a lot to his MBA. It's given him a full overview of business and skills he still uses today: negotiation, management, and organizational development.
"How do you navigate an organization? How do you influence workers from the top down? How can you effectively get your point across? These are all things you learn in the MBA program."
Related Content: