Consulting is the end goal for many MBA students. Alongside technology and finance, it's one of the most popular industries for graduating MBAs.

From project management to multicultural and cross-functional teamwork, working in consulting is a chance to put everything learned in the MBA classroom into practice.

Joseph Boutros, an HEC Paris MBA graduate from the class of 2017, entered the MBA with no prior consulting experience. Since graduating, he's held positions as a consultant and manager at Bain & Company, and now as a project leader for the Boston Consulting Group (BCG).

Here's how he became a post-MBA consultant.
---
Joining the HEC Paris MBA
Joseph studied mechanical engineering at the American University of Beirut then worked for three years in operations and engineering in his home country of Lebanon before deciding to pursue an MBA.
He realized that to have a broader view on how operations and other parts of a business work, he needed to build a management skillset useful across all functional areas of a business. He also wanted to change regions and experience a different culture and country.
"They say an MBA is good for changing three things: geography, industry, and function," he explains. Over a third (39%) of the HEC Paris MBA's Class of 2019 changed sector, function, and location.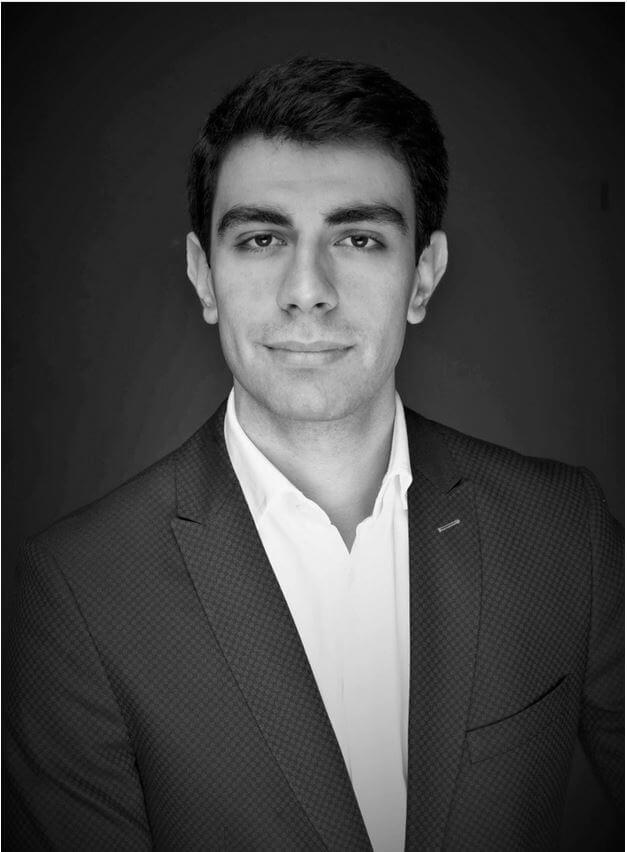 HEC Paris' 16-month program stood out for Joseph because it was the ideal length of time to get to know the students, engage on curriculum content, and benefit from learning experiences such as his MBA exchange to Kellogg School of Management in the US.
The first eight months of the MBA program consist of building core business skills through mandatory classes, then for the remaining months, students have the option of choosing between 70 elective courses and seven specializations, including entrepreneurship, finance, advanced management, strategic marketing, strategy, digital innovation, and sustainable and disruptive innovation.
Consulting is an industry growing in popularity among HEC Paris MBA grads. As the MBA program has risen in the Financial Times rankings to ninth in the world, the number of students going into consulting after graduation has risen to 27% in 2019 (up from 18% in 2017). The school is actively preparing students to launch careers in consulting.
---
MBA Internship at Amazon
Joseph soon realized he wanted to enter the consulting industry during his MBA. "But I knew I couldn't make the shift to consulting in one go, so I did an internship with Amazon while at HEC Paris," he says.
Amazon actively recruits MBA interns from HEC Paris. Joseph met with Amazon on campus and he was recruited as an MBA intern for the Pathways Operations Leadership Development Program.
"Coming from an operations background I wanted to witness digital operations, so I thought Amazon would be the perfect place for that," he says.
---
Case cracking
Consulting firms hire MBA graduates who can think strategically and overcome challenging situations under pressure. They use case studies when interviewing to test candidates' analytical and problem solving skills.
Along with gaining work experience in Europe through his Amazon internship, Joseph says he developed strong case cracking skills during his MBA exchange and while he was a member of the HEC Paris MBA Consulting Club.
The club is a bridge between the classroom and consulting firms. Members have access to online tools, blogs, insights into case cracking methodology, and a built-in case-cracking program where students are paired each week with another member to crack a case.
As of 2018, and after Joseph's graduation, HEC Paris students can also join the HEC Consulting Practice, launched by MBA alum Harsha Singhraj, which gives students exposure to real business challenges.
This is a way for students to apply everything they've learned in the classroom and work with clients in student-led teams to support business strategy, digital transformation, and global expansion. It's a great way to enhance a consulting CV, especially for students who enter the MBA without consulting experience.
---
Learning from MBA peers
One of the overlaps between consulting and the MBA is diversity. A career in consulting demands that professionals work cross-functionally, with an array of differing clients, and peers with diversified backgrounds.
The HEC Paris MBA is made up of 60 nationalities and 93% international students.
"I came from a background where my education and my work experience were in Lebanon," says Joseph. "HEC was very international, and it helped me understand and adapt to cultures.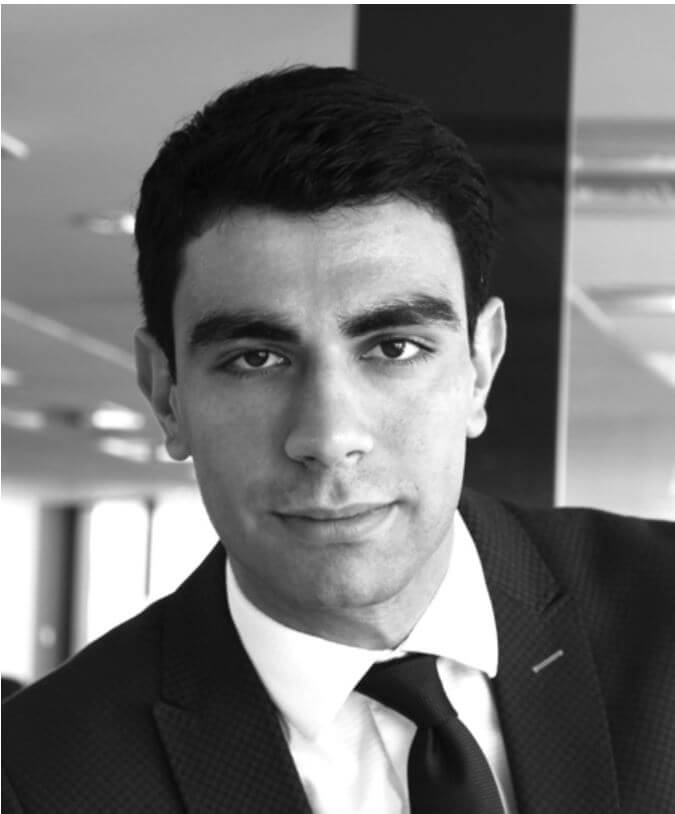 "The international exposure and working in teams proved to be very valuable in my interactions with other consultants, and when I got into consulting."
All of this exposure led Joseph into a role as a manager with Bain & Company when he graduated. He applied through the company's jobs board with the subsequent interview prep and case cracking practice coming from his MBA.
Once at Bain, he became very proactive and essential in bringing the consulting firm to the HEC Paris campus to help further with interview prep, and to select candidates to hire from the school.
"When I was there a lot of my classmates were open to doing consulting, and they all had what it takes," he explains. "As soon as I went into my role I wanted to give back and help streamline the move from the HEC Paris MBA into consulting firms."
Three years later, he joined BCG in his current role as a project leader. Joseph is currently working with HEC Paris to fortify the school's approach to case cracking.
---
Developing consulting skills
The HEC Paris MBA prepared Joseph for each of his roles in consulting. With Bain, he worked in the private sector, and with BCG he's in the public sector.
He says the MBA curriculum built his marketing skills, allowed him to better understand consumer behavior, and how to retain customers, all of which stood him in good stead in his role with Bain. Organizational strategy and learning about emerging markets and how strategy varies between countries gave him a strong platform for his role with BCG.
He also has a key piece of advice for prospective HEC Paris MBA candidates.
"If you would like to shift geography, function, and industry, I highly recommend you go to HEC because of the flexibility it offers, the curriculum, and the international student body," he says.
"Then, when it comes to consulting, HEC is growing as a school for growing talent, and is becoming one of the top schools."
Related Content: