Moving into management is a big step at any company, and even more so when it's your family's business—but that's exactly what Sandro Kündig did.
In 2016, after three years in project management and digital sales positions in Switzerland, Sandro decided to move his career into his family's food business, Kündig Group. Just one year later, he and his brother were running the company.
Family businesses are largely recognized as being some of the most influential companies on the global stage. According to some research, family businesses contribute more than 70% to global GDP, and are also widely seen as being innovative and adaptable due to their long-term vision.
For Sandro, it was the opportunity to "pursue a profession which not only reflects my passion, but where I can also have a direct influence on strategic decisions," that inspired him to join the business.
However, to successfully take up the mantle and guide the company to success, Sandro realised that gaining an MBA might be useful—to "I wanted to gain the skills to lead a company, expand my network in Asia, and learn from my peers," as he says.
---
Why CUHK?
When the time came to choose a business school Sandro admits that he was already drawn to Hong Kong's culture and people.
"I decided to join this melting pot because I was interested in learning more about the Asian culture and expanding my network in Hong Kong, China and other Asian countries," he explains.
He ended up choosing the MBA at the Chinese University of Hong Kong (CUHK), a program ranked 50th in the world by the Financial Times.
CUHK's MBA program is known for its entrepreneurial focus, and Sandro was able to follow the Entrepreneurship and Innovation concentration, which aside from focusing on agile thinking, leadership, and networking, also features a specific course in managing family business.
Students at CUHK have access to the Center for Entrepreneurship and the Center for Family Business too. The centers offer resources like networking events and workshops aimed at supporting business leaders.
Sandro says that the Elite Mentorship element of the program—which builds relationships between students and CUHK alumni—was especially helpful, especially considering Sandro's own industry.
"I was in contact with the former MD of Campbell Soup China," he explains. "He gave me different tips, particularly about Chinese business culture as well as valuable contacts in the food industry."
---
---
Putting MBA skills to practice
Sandro admits that starting his new role at his family's company in the middle of the coronavirus pandemic "wasn't the easiest task!" However, the soft skills he picked up on his MBA have allowed him to cope with the challenge.
"Working with groups of different nationalities helped me to enhance my leadership skills—here, I learned to exploit the full potential of a highly diverse team," he explains.
Sandro adds that the business simulation elements of his MBA gave him the transferable skills that are now making his family business a success. During the simulation, students had to run a fictional company for a week, dealing with complex situations and stepping into the shoes of a C-suite manager.
"The MBA taught me how to deal with uncertain situations," he adds. "This learning experience helped me to make—mostly—the right decisions in the real world.
"The MBA taught me not only the technical skills but also to be curious about various things in life such as culture, network and new fields of knowledge."
---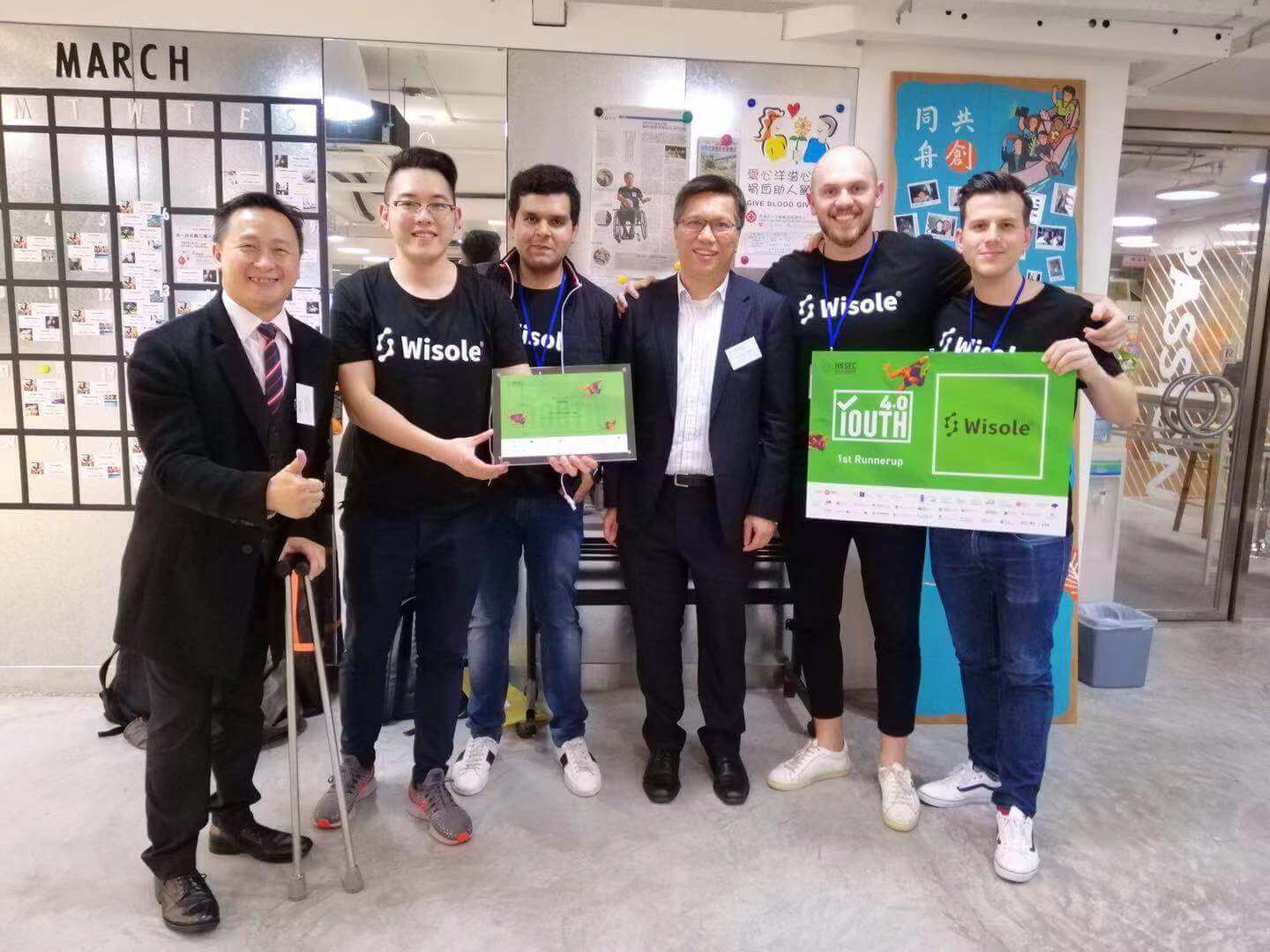 Sandro and his team took part in CUHK's Social Enterprise Challenge
---
Bringing sustainability to the family business
Management skills were not the only thing Sandro picked up on his MBA—he's also been inspired to ramp up the businesses' commitment to sustainability.
Although the CUHK MBA program puts a big focus on digital transformation—with topics such as AI, fintech, and machine learning featuring heavily on the curriculum—students also have the chance to learn about sustainability, through events like the annual Sustainability Conference.
This student-led conference brings sustainability leaders together for lectures and discussions. This year's theme was "Changing Mindset," and covered topics like sustainability metrics.
Sandro himself took part in another highly anticipated sustainability event: the CUHK Social Enterprise Challenge 2019, where his team finished runner-up and he gained vital insights into creating social ventures.
"We have just made our family business CO2 neutral this year," Sandro explains, "and we are contributing in various sustainability programs, for example over 50% of our product portfolio is organic."
Sandro is also hoping to expand his business into new sectors, especially in the Asian market. Unsurprisingly, his experience on the MBA at CUHK is proving a big help in this area, too.
"I was looking for insights about the Indonesian food market since it is rather hard to get valuable information out of Europe—my former peer and now alumni Bintang helped me with the inquiry and sent me some potential prospects."
Looking back, Sandro is certain that he made the right decision coming to Hong Kong for his MBA, and especially choosing CUHK.
"I chose CUHK mainly because of the great network and the vast amount of elective courses," he says. "But their focus on entrepreneurship convinced me that this business school is the right fit for me."
Related Content: