Venture capital investment is a buzzing sector for MBA grads. As global venture funding was up 4% at the end of 2020, closing at $300 billion, you can expect the industry to continue to drive opportunity for the savviest minds coming out of business school.

It's no surprise then that Hongye Wang saw a career in investment as his next step after finishing the Global MBA at Tsinghua University School of Economics and Management (SEM), a program offered in collaboration with MIT Sloan School of Management.

It was a radical career change from someone who turned down a PhD in quantum physics to pursue an MBA. And Hongye's never looked back. He's now a partner at global early-stage VC firm, Antler.

Antler invests in the world's most exceptional talents, and every year, only top 1% of entrepreneurs and ideas out of more than 50,000 applications get their investment. Antler works across 13 major startup ecosystems and is ranked the First Investor on Crunchbase as of July, 2020.

Hongye is leading Antler's business in China and, earlier this year, Antler China appointed Ken Hitchner, former chairman and CEO of Goldman Sachs APAC, as co-chair of its advisory board.

So, how do you go into investment straight off the back of an MBA with no prior experience in the industry?
---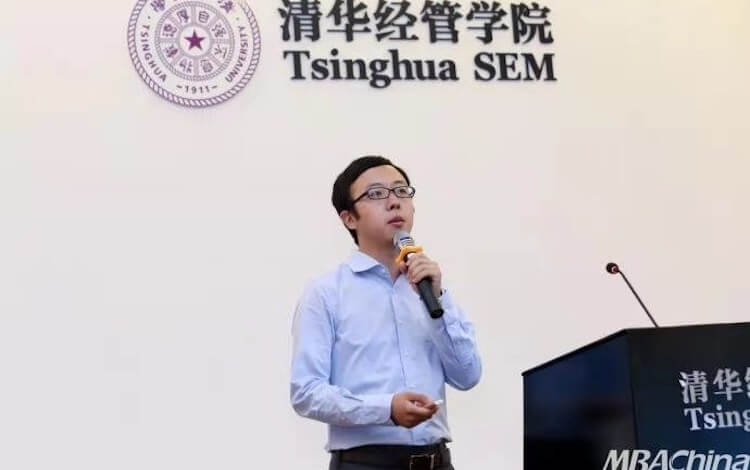 ---
Why MBA: Tsinghua University
An MBA wasn't always an obvious choice for Hongye. In fact, after graduating from his bachelor's in engineering physics—also from Tsinghua University—he was offered a PhD in quantum physics, but it wasn't for him.
"I realized my interest wasn't in science," he says, "I would rather do something related to the real world and contribute to society that way."
That 'something else' was investment, and Hongye set out to pursue his goal.
He'd known the Tsinghua Global MBA was the course for him way before he enrolled in 2014, but with the course requiring three years of professional experience before studying, he had to bide his time.
To kickstart his business career, after his bachelor's Hongye moved into a trainee role with Schneider Electric before becoming a strategy manager for software firm, Digital China. It was then time for Tsinghua.
He says the program stood out to him because it had strong answers to the three questions he asked himself before choosing an MBA: How big is the alumni network? What is the academic performance like? Who will be teaching me?
Courses such as The Chinese Economy in the World and Global Technology Strategy gave him the academic insight needed to move into tech investment. Then there was the reach of Tsinghua's past cohorts.
"I wanted more talent around me for inspiration," he says. Tsinghua School of Economics and Management's alumni network of 190,000 worldwide was a pulling factor.
Add on top of that the connections he could make at MIT—with an alumni base of over 125,000—and he'd be able to vastly expand his network.
Hongye studied courses at MIT Sloan in his second year, where he enjoyed embarking on projects relating to fintech and helping one particular company scale beyond their primary industry.
"Even though we were students, they gave us the chance to help with real problems – and get paid," he beams.
---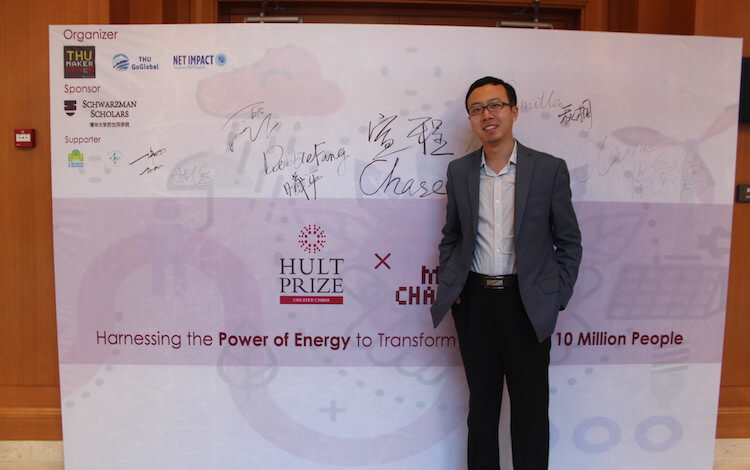 ---
Starting a career in investment
Hongye's strategy experience meant he felt he could use his existing skillset with the MBA and launch into an exciting career in investment after graduating.
It was during his MBA that the pathway to venture capital and investment became clearer.
"It was almost impossible to go into before," he says, "then I met with students with the same interests and goals." Alongside a couple of his classmates who had previous venture capital experience, Hongye, together with Tsinghua MBA alumni, started a venture capital company: Tsing Ventures.
The venture capital work helped Tsinghua based startups too. "There are always lots of innovation projects and alumni starting businesses," says Hongye, and he was able to tap into this with his peers. Hongye also helped startups in Beijing, Silicon Valley, and Boston. With Tsing Venture's angel investment, some companies such as Invis Power are growing very fast and planning to go public.
Students on the Tsinghua Global MBA have the option to gain a dual degree from both universities or study a smaller number of modules across both schools. Hongye chose the latter, and the flexibility allowed him to focus on being an entrepreneur with Tsing Ventures.
"It was my key to enter venture capital and investment companies," he adds.
---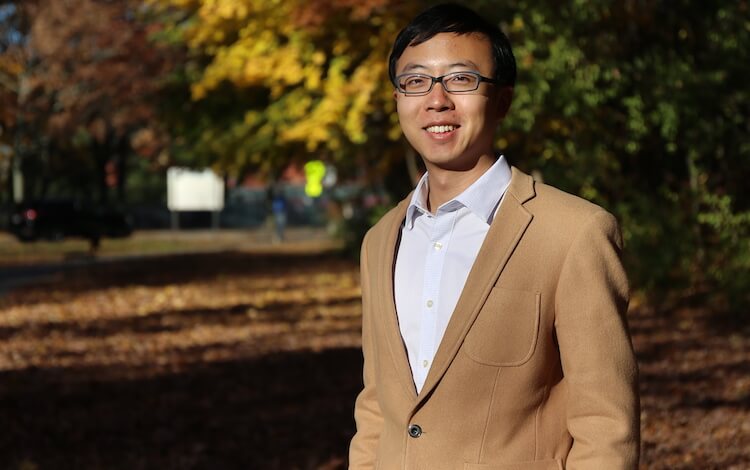 ---
After graduating, Hongye continued to work on Tsing Ventures for a couple of years, before using his experience to move into a role as investment senior director for Fosun, a Chinese private equity company, to experience the difference between doing early stage and late stage investment. Since late 2020, he's been a partner with Antler, a global venture capital firm focused on future technology.
Hongye's career trajectory since the MBA is a testament to what he learned and developed during the course, and the network Tsinghua provides.
He recalls a recent moment where he was speaking to a Singapore-based investment company about a collaboration, and realized their director was one of his former classmates.
"You need to seize every opportunity to explore new ventures," he adds, "and always pay attention to those around you."
Related Content: