Filipino-born Ponce Samaniego isn't your traditional MBA. After working in social development at the Asian Development Bank, he had more than impressive accolades and salaries on his mind when joining the Asia School of Business (ASB) MBA.

"ASB attracts academics, corporate partners, and MBA students from around the world who are motivated by the opportunity to build something unique," he asserts.

Through his MBA, Ponce was able to secure a fellowship at ASB's partner school, MIT Sloan, studying for a Master of Science (MSc) in Management Studies.

With this global experience and depth of knowledge under his belt, he landed a role working as a senior program manager at Amazon in the US. Here's how he made it happen.
---
Experiencing new business industries on the MBA
With the experience of leading social impact projects across 15 countries, Ponce admits that finding an MBA program that would excite and challenge him wasn't easy.
ASB's location in Kuala Lumpur, Malaysia, at the heart of the fast-moving Southeast Asia region, was one determining factor for Ponce.
Wanting to tap into the Malaysian business school's "vibrant and entrepreneurial energy", Ponce embarked on the MBA, determined to use his time there to quench his thirst for adventure and immerse himself in the business world.
ASB's Action Learning (AL) projects—immersive consulting projects at real companies—exposed him to different career industries and routes he hadn't thought of before the MBA, tackling business problems in the banking, food and beverage, and agricultural industries across areas like corporate social responsibility, human resources, and data analytics.
He was also able to directly apply the management framework learnings from the MBA, taught by a mix of ASB and visiting MIT Sloan professors, into these practical projects, experiencing first-hand how to lead across various sectors effectively.
"The MBA made me a globally competitive professional, making me even hungrier for new experiences to learn and opportunities to create something special," he notes.
---

---
Building tech skills in the US
With a fresh set of skills and new-found confidence after his MBA, Ponce set his sights on MIT Sloan's MSc in Management Studies (MSMS). This 9-month program allows MBA students from select partner schools, such as ASB, to gain a Master of Science degree and specialize in a field of their choosing.
"After the ASB MBA, I became hooked on learning more about innovation. That was when I decided I wanted to transition to a role in tech," he reflects.
The MSMS offered the perfect route to expand his business and managerial skills he'd developed through the MBA and build more tech-focused skills in an entrepreneurial environment, opening new and exciting career avenues for him across the US.
His ASB experience was a strong asset to his application. "The ASB alumni and faculty played a critical role in my MSMS admissions process as I believe that their view on my academic and professional abilities, as well as long term career aspirations, carried significant weight on the MIT admissions' decision," he notes.
As a reflection of his academic achievements, he also received the ASEAN Fellowship, funded by Bank Negara Malaysia, the founders of ASB.
Honing his tech skills was a priority for Ponce on the MIT Master's, taking courses in data analytics and innovation, while also gaining hands-on experience on a project at a startup in Israel.
---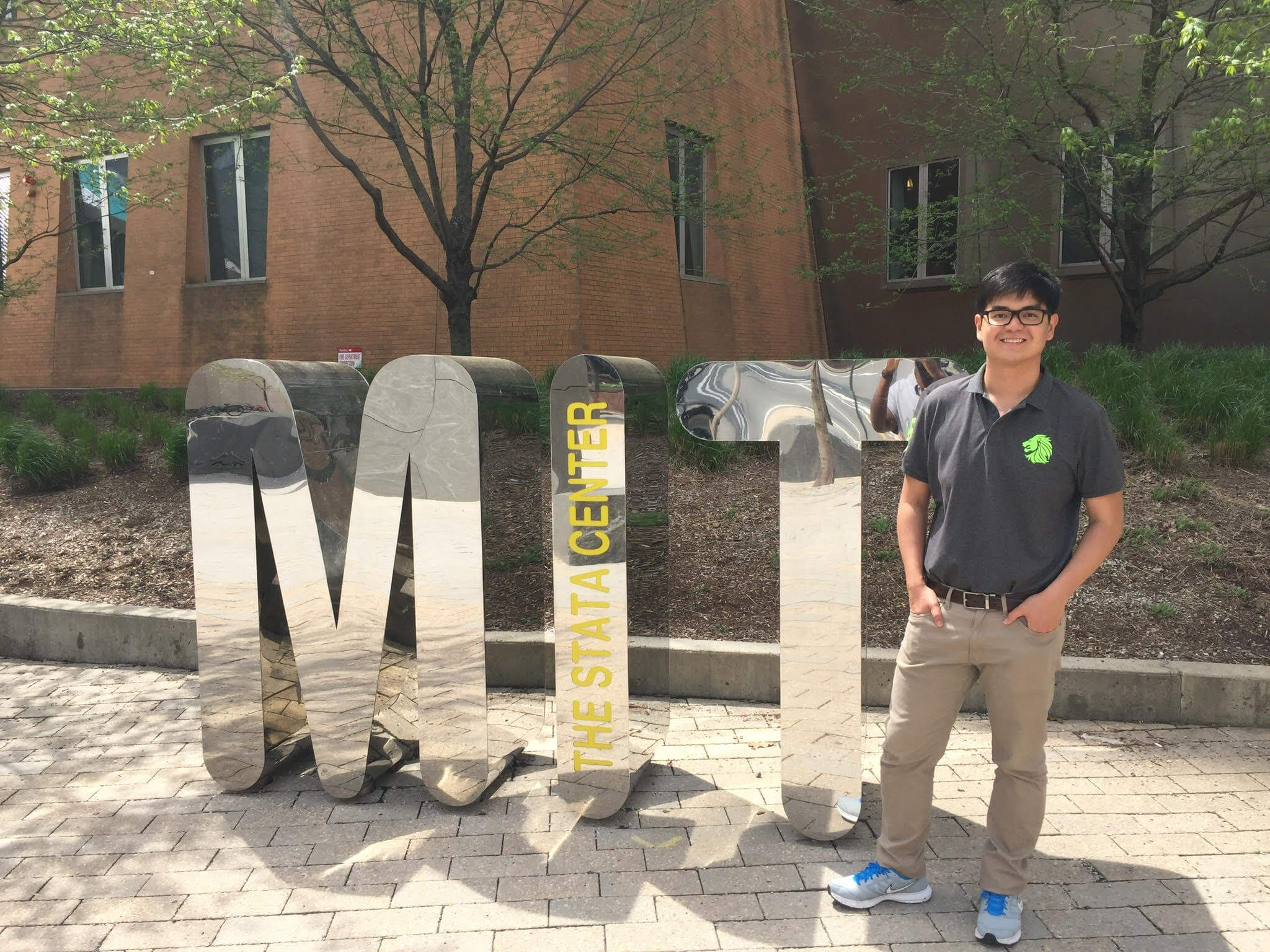 ---
Landing a role as an Amazon program manager
Ponce has used the combination of his MBA and MIT Master's to land a career as a senior program manager at Amazon in Seattle, having completed the fabled MBA "triple jump" (switching locations, industries, and job function).
Working at Amazon, one of the largest tech firms globally, Ponce wants to learn everything there is to know about the disruptive influence of technology. "After my ASB and MIT experience, I became interested in learning more about how we can use technology and innovation to achieve systemic change," he reports.
He works for Amazon Flex, an app that allows independent contractors to make deliveries to Amazon customers, managing a team that supports and drives operational improvements for delivery partners and customers.
On a daily basis, he deploys skills from his MBA to propel his career forwards. During ASB's AL projects, he's developed 'sharp' technical skills like systematic problem-solving and 'smart' skills like resilience and teamwork, which he's applying into his role as an Amazon program manager.
What's more, these intensive projects have prepared Ponce for transitioning to a new job, industry, and country amidst COVID-19.
"Through AL projects, we've built relationships across borders in a short amount of time, working remotely with our hosts in between trips. As a result, we've learned to trust in our ability to learn quickly, adapt, and face unknown challenges," he notes.
Ponce's MBA helped him build a global network, gain broad leadership skills, and gain access to a world-renowned master's program: the perfect launchpad for his career as a senior program manager at Amazon.
Related Content: