Akshay Biyani played cricket at the state-level in his native India before deciding to pursue an MBA.

A professional cricket player, certified chartered accountant, and a budding entrepreneur, he enrolled in the International Master in Business (IMB) program at SDA Bocconi Asia Center, a postgraduate program in Mumbai.

Akshay wanted to build on his entrepreneurial skills and take the next step in his career.

Since graduating from the IMB program, he's landed a dream job as a management consultant at a Big Four accounting firm.
---
Pro cricket to an MBA
Before his MBA, Akshay worked as a consultant for EY alongside his professional cricket career.
But he'd also had an idea for an app and had dreams of launching his own startup. The app would encourage recreational sports by making the booking of venues simpler and more widely accessible. It would also free up unused sports facilities for recreational use.
Akshay found pursuing a startup while pairing cricket with EY difficult to manage. After nearly two years with EY, he left to join a startup incubator to develop his idea full-time.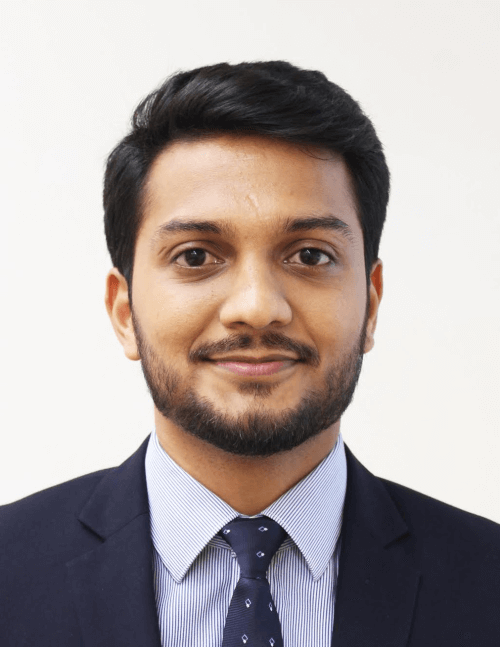 After around three months with the incubator, Akshay realized his past education had left some gaps in his knowledge. "I realized that, while I did have the financial acumen, there were some skills that I was missing," he explains.
Feeling the need for more training, he decided to apply to business school, where he could brush up on his skills. His search landed on SDA Bocconi Asia Center's IMB.
"I wanted an institute that really promotes entrepreneurship and that is when I stumbled across the IMB," he explains.
---
SDA Bocconi Asia Center
The SDA Bocconi Asia Center IMB is a 22-month program similar to a standard MBA degree. It's benchmarked with SDA Bocconi's Milan-based MiM program, along with the postgraduate diploma in management (PGDM) degrees typically offered by top Indian business schools.
Students begin by spending the bulk of their first year studying the core component of the course. This includes fundamental business elements like marketing, finance, data analysis, and communication.
"First year is more of a generalist program where they teach you all kinds of subjects, I think that was something that really helped me," Akshay explains.
From June's fourth term and onwards, students also enroll in elective modules where they select their preferred topics—options cover the likes of strategic management, luxury, mindfulness, e-commerce, and entrepreneurship.
---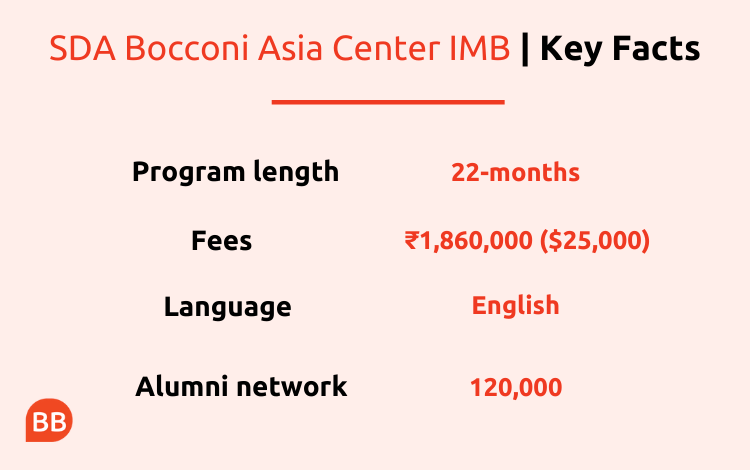 ---
Both elective and core classes are taught with an emphasis on practical learning. Students are often told a topic or given a case study before class, with the following session entirely dedicated to discussing that issue.
"The highly proactive teaching was helpful, it made you curious before the lecture and when that curiosity was met with a solution it was a meeting of both ends so that was really impactful," Akshay says.
During an entrepreneurial incubator module, IMB students are tasked with developing their own company idea and turning it into a business plan, which they then receive feedback on. Akshay found this helped tie together the knowledge he picked up in class and develop his entrepreneurial skills.
"The professor would come back saying these are the flaws and the things you could improve on," he says, "so that helped marry the theory with the practical in one business idea."
---
A Big Four Management Consultant
After the IMB, Akshay wanted a role that would offer a diverse experience and give him the chance to solve problems and channel his entrepreneurial skills.
He was attracted to the diverse working environment a Big Four firm could offer. His role as a management consultant also sees him working to solve problems for a variety of multinational clients. Many of these clients are based in Europe.
"The IMB helped by giving me a global perspective," he says, "because of my interactions with industry experts, professors, students, and alumni, I have a better understanding of their culture and their business problems."
It's the problem-solving focus of his management consultant role which Akshay feels fits well with his entrepreneurial drive. "With every client you face a different problem, and you need to come up with new solutions so that's why it really interests me," he explains.
The IMB taught Akshay to deconstruct a problem to make finding a solution simpler. It also showed him how to best use his time by prioritizing the most important issues. He uses these skills to solve the many problems his clients face.
"Often people believe the more complex the process is, the better the solution. In reality I think a simpler solution means easier implementation and better results," he says.
As he looks to the future, Akshay still wants to launch his own venture one day, but for now he's happy that in consultancy he's continuing his entrepreneurial journey.
"If there's one career that's closest to entrepreneurship, it's consulting, because you're stepping into the shoes of the entrepreneur and trying to solve problems every day."
Related Content: