If you're someone looking for a fast-paced and everchanging career, then South East Asia (SEA) might be your best bet. SEA is one of the largest economic regions globally, with its economy continually growing at a rapid rate, which means there's an influx of exciting and unique MBA jobs available for challenge-hungry business school grads.

Not to mention that the strong levels of English proficiency within countries like Singapore, the Philippines, and Malaysia ensure that the region attracts a host of international English-speaking grads.

Here are six of the most exciting MBA jobs that you could land in the fast-moving SEA region, and how an MBA in Asia could equip you with the skills to succeed in your career.
---
1. Security & compliance specialist, tech sector
Since Asia is at the forefront of the tech and digital sector, those looking to work at the cutting edge of industry should look no further.
The ASB MBA teaches many tech-based courses such as digital marketing, enabling students to combine their generalist business knowledge with more specialist future-focused skills.
With a top-notch business degree, you could launch into an MBA career at Microsoft, one of the leading technology firms globally. This is exactly what Deepika Mahankali did after her ASB MBA, landing a role as a regional business program manager in the APAC region upon graduation. She's since moved into a new role as a security and compliance technical specialist at Microsoft.
On the MBA, Deepika learned about coding and app development. She was even able to test out an app idea and create a prototype, lending her the experience she would need to build a career at a leading tech company.
---
2. Head of ESG, oil and gas sector
Many business schools educate students on important topics like sustainability, preparing future business leaders to land MBA jobs that allow them to tackle urgent issues facing the environment.
ASB is no different. Through courses in sustainable business and markets, public policies, and sustainability, you'll learn about the impact of business decisions on the environment and how you can strategize to create a business that's both profitable and doesn't contribute to climate change.
After your degree, you might look for MBA jobs in ESG—an evaluation metric that considers a company's performance related to environmental, social, and governance factors. This could involve anything from working in infrastructure to advising on responsible investment.
You could follow in the footsteps of ASB MBA grad Mathias Varming. He's now head of ESG at oil and energy company Ping Petroleum in Kuala Lumpur, Malaysia, where he's helping his company to move towards the Net Zero agenda by tackling greenhouse gas emissions.
---
3. Product marketing lead, unicorn startup
SEA is home to an abundance of homegrown unicorn startups, like Singaporean-born companies Matrixport and Lazada, making it a great location to sharpen your knowledge about what it takes to start a business.
Matthew Osofisan is one US grad from the Asia School of Business (ASB) who used their MBA to build a career working for the super app Grab, a Malaysian-born unicorn startup providing ride-hailing, delivery, and financial services.
As a product marketing lead, Matthew improves the billion-dollar startup's customer experience at Grab's Singapore-based headquarters.
The 20-month ASB MBA program dedicates several courses to entrepreneurship, covering things like evolutionary entrepreneurship and entrepreneurial strategy. Meanwhile, through their intensive AL curriculum, you'll be able to try out your entrepreneurial skills when undertaking market research to create a profitable product, receiving feedback from ASB lecturers experienced in forming or supporting businesses.
---
4. Head of blockchain technology, fintech sector
The fintech scene in Asia is going from strength to strength due to the vast amount of foreign investment bolstering the sector in the region. In 2019 alone, around $1.6 billion was invested in fintech startups across South East Asia.
ASB teaches courses on financial analytics and innovation. Moreover, since ASB is partnered with the MIT Sloan School of Management, students also learn from a mix of both ASB and MIT faculty who are experts in digital transformation and finance.
ASB alum, Varun Singhi, used his degree to become head of blockchain technology at Stealth Mode, a Malaysian fintech startup, where he's developing Malaysia's first regulated and compliant digital asset exchange service.
During his degree, he was prepared for his MBA career when he worked on AL projects at an Indonesian startup and a commercial bank in Vietnam. "Action learning allows you to think about how you change yourself in a dynamic environment," says Varun.
---
5. Operations & business development manager, real estate
The real estate sector has seen considerable growth across Asia and, as a result, offers varied and exciting MBA jobs.
Nigerian native, Dare Oluwajuyitan, used his ASB MBA to 'triple-jump'—changing function, sector, and location—into an operations and business development manager role at a real estate firm based in Thailand.
Dare dipped his toes into private equity, television, and real estate throughout his ASB AL projects. However, he set his sights on a real estate career after becoming interested in property technology, or proptech, which involves using technology to make transactions more seamless and inform building design.
---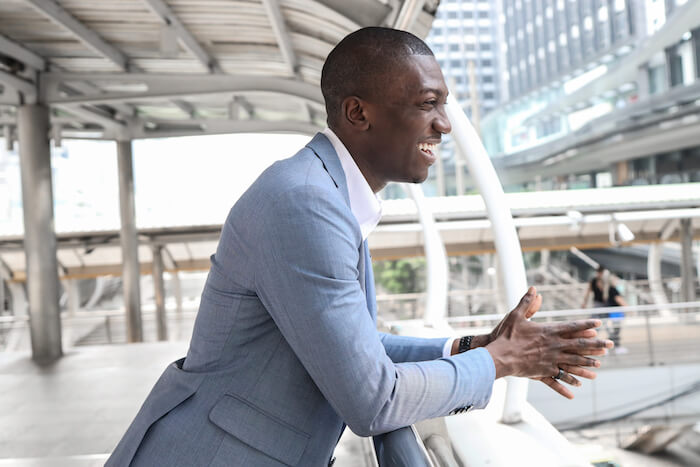 ASB MBA grad Dare found an exciting MBA job in the Thai real estate sphere ©Dare Oluwajuyitan

---
6. Chief of staff, travel and e-commerce
An MBA offers the perfect way to brush up on your managerial and leadership skills in a stimulating environment while gaining exposure to new business industries.
On the Asia School of Business (ASB) MBA, you'll work on five consulting projects across Asia through the Action Learning (AL) curriculum, building your knowledge of the business landscape while applying theory from the course to real-world situations.
Yizhen Fung, an ASB alumna, describes these projects as the 'jewel in the crown' of her ASB experience. She leveraged her experience of working at a Thai bank, a Hanoi-based beverage company, and a Hong Kong beauty company to land a role as chief of staff at AirAsia.com—an international leader in aviation and one of ASB's corporate partners.
"If you dissect the skills I needed to thrive in a volatile environment, it's the ability to learn and unlearn quickly, to adapt to what a new environment needs," she notes, explaining that it was these very skills that she learned throughout her ASB AL projects.
---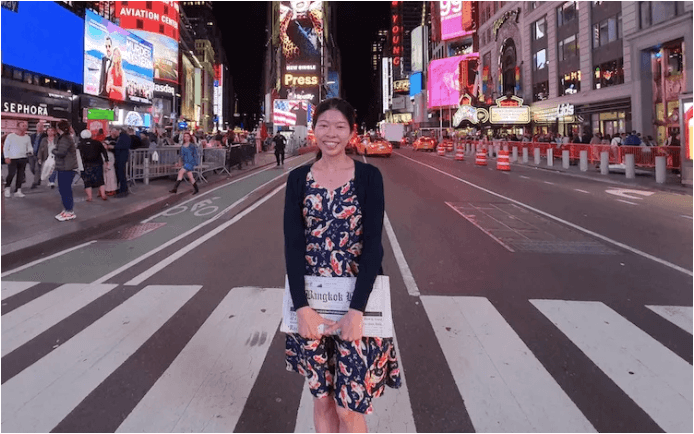 ASB alumna Yizhen is thriving in her MBA job at Air Asia
---
It's clear that whether you want to launch a dynamic new career in tech or tap into the ongoing need for expert real estate management or innovative startups, there are plenty of MBA jobs available in the rapidly growing SEA region. An MBA might just be your ticket to getting there.
Related Content: