With its friendly culture and affordable living costs, Oklahoma is a great destination to consider if you're looking for MBA jobs in the US.

Historically known for its energy sector, today Oklahoma houses several growing industries where MBAs can cut their teeth.

"We in Oklahoma have been working for several years to diversify our economy," comments Eddie Edwards, program director for the MBA at the University of Oklahoma's (OU) Price College of Business.

"We're now very strong in areas like healthcare, banking and finance, aerospace, and defense—which are all wonderful places for our students to find careers."

Almost 80% of OU MBAs are employed three months after graduation, and about half of them start careers in Oklahoma or the greater Southwest.

To find out what MBA jobs you could land in Oklahoma, BusinessBecause caught up with Eddie and three OU MBA grads: Matt Welborn, Ellen Maetzold, and Kimberly Murrah, who found roles they love in the state.
---
1. Healthcare analytics
Healthcare is one of Oklahoma's largest industries, and OU positions MBAs to bring business expertise to the sector.
"Healthcare is such a big part of our output, and so crucial to our citizens," comments Eddie (below).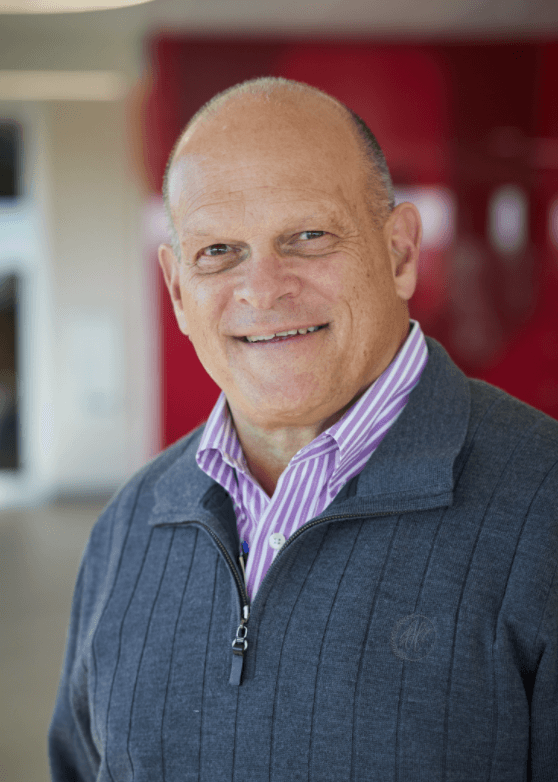 Matt Welborn is just one of the many MBAs who took up a healthcare role after graduating from OU.
An anthropologist by training, Matt tried a couple of different career paths—first teaching, then at an IT help desk—before he came to the MBA.
He says the program was a great exploratory exercise, and with the help of Eddie and the team, he found an internship with OU Health that landed him a permanent role as business intelligence analyst.
Day to day, he draws on the data analytics skills developed at OU to create a more efficient supply chain.
"I can hardly think of a better opportunity to be pursuing right now because it's such a growing field," he explains.
---
2. Banking
Finance is another popular route for MBAs in Oklahoma, says Eddie, with banking being an especially popular sector.
Oklahoma is home to several financial institutions, including Bank of Oklahoma and Oklahoma Credit Union, as well as fintech startups like payments firm 4 Leaf Solutions and tax management software company, BillStream.
"Investment banking is wildly popular," Eddie notes—but graduates also end up in commercial and private banking.
For this reason, MBA students at OU are equipped with strong finance skills.
"We have people doing a lot of financial management work, including spreadsheet work and financial analysis," Eddie explains.
---
3. Consulting
According to Graduate Management Admission Council research, almost half of business school candidates consider careers in consulting.
Eddie says it's equally popular with OU grads. In Oklahoma, alumni can access top consultancies including Deloitte, Booz Allen Hamilton, Lockheed Martin, and Grant Thornton.
"Consulting can take on numerous avenues," Eddie explains. "You can be a consultant in a number of different industries and functions."
To help prepare students for these diverse roles, the MBA at OU offers a module that pairs students with local businesses to carry out assessed consulting projects.
"There's no textbook involved—it's very experiential," Eddie reflects.
"We're getting rave reviews from the companies that students are doing work for," he adds.
---
4. Project management
Project management roles are a popular route for MBAs. The opportunity to oversee a project, juggle priorities, and coordinate between teams makes these roles a good testing ground for up-and-coming leaders.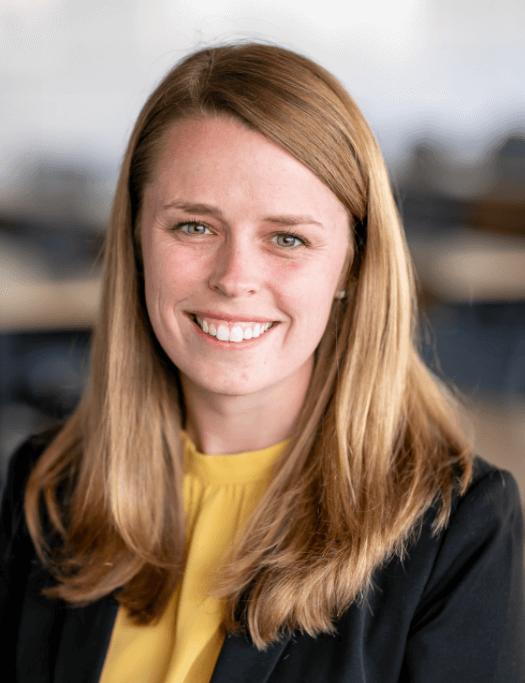 Ellen Maetzold (right) is one OU MBA who took this route. A teacher by training, she combined her existing communication skills with newfound business savvy to land a role as scrum master with Paycom—a local digital payroll services provider—after the MBA.
The role combined project management with coaching, as she helped teams in the company deliver the best value to clients. Over the course of a year, she was promoted to scrum master team leader, overseeing a team of six.
Although she recently relocated to Colorado, the skills Ellen developed at OU will stay with her.
"I think the MBA gave me a really broad understanding of business," she reflects. "Just understanding what the executives were talking about and where their pain points were really helped me put myself in their shoes."
---
5. Financial analysis
Kimberly Murrah (below) landed a financial planning and analysis role with fast food favourite, Sonic, after graduating with her MBA in 2018.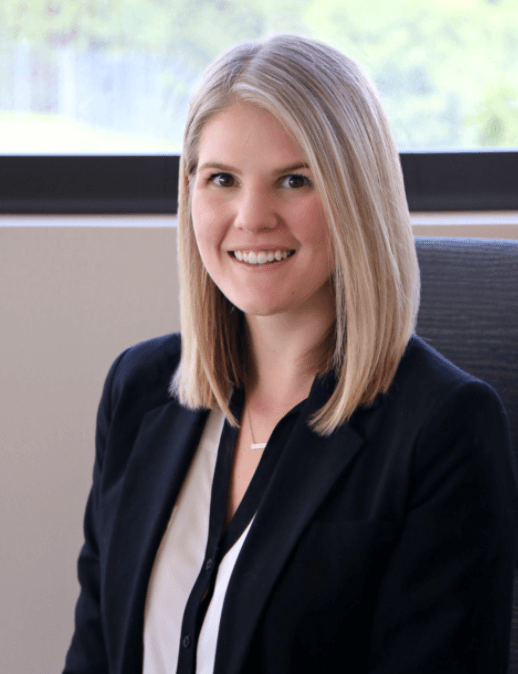 "My day-to-day activities include ad-hoc financial reporting and analysis to present our findings to key stakeholders," she explains.
Kimberly already had a business background when she came to the MBA, working in a client support role with Paycom. But the program was a great opportunity to upskill and access broader opportunities, as well as honing financial analysis and modelling skills.
When she expressed an interest in working at Sonic, the MBA team was also able to connect her with the hiring manager. She completed a summer internship, and the rest is history.
Living and working in Oklahoma City, Kimberly would encourage other ambitious MBA candidates to consider the state.
"Oklahoma City has the benefit of having a small town feel in a big city environment," she reflects. "There is so much opportunity that is waiting to be discovered."
Related Content: