Manu Jindal's career in sustainability and social purpose has always been about using business as a force for good.

Before he pursued an MBA at IMD Business School, he worked for two years as a fellow for nonprofit Teach for India, where he taught underprivileged children on the outskirts of Pune, India.

Manu taught a class of 48 children throughout second and third grade, bringing in concepts such as critical thinking, English writing, English comprehension, and mathematics.

"As you can imagine, those two years were quite transformative," he reflects. "I was able to help students receive an excellent education; the teaching experience provided me with a deep insight into what it takes to create grassroot impact."

It was for this work that he was recognized by IMD and awarded the school's Social Responsibility Scholarship—given to professionals with two years of NGO experience. With the scholarship giving him the opportunity to refine his sustainable leadership skills, Manu hoped to kickstart a long career in sustainability.

Now, as a climate and inclusive program manager for Nestlé Nespresso SA, he's helping to define sustainability in the coffee industry.
---
Having the time to become a sustainable leader
When looking for an MBA program that would equip him with the sustainable leadership skills he needed, Manu was struck by IMD's leadership stream. It spans the 12-month IMD MBA, with multiple sustainability touchpoints building students' understanding of topics like corporate social responsibility and inclusive leadership.
Students are continuously encouraged to reflect on responsible leadership across topics ranging from marketing and strategy to entrepreneurship.
They work with leadership coaches throughout the program too, and Manu credits his leadership coach for encouraging him to reflect on his actions, enabling him to better understand his values and navigate his career path. "This really stood out to me because back in India, in the day-to-day corporate life, you never had time to reflect," he says. "IMD helped me move away from that autopilot lifestyle."
---
Learning how sustainability fits into every business function
Although students can choose to study electives in sustainability like Impact Investment and Sustainable Finance, the IMD MBA has sustainability built into the entire program.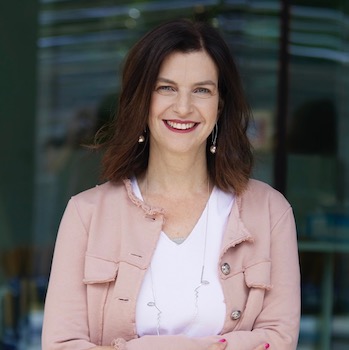 "If you're learning about finance, you'll also be learning about ESG integration," explains Vanina Farber (pictured), IMD professor specializing in social innovation, corporate responsibility, and sustainable finance. "If you're learning about value chain, there are a lot of issues on sustainability, value chains, and circularity."
During her own classes, Vanina frequently invites speakers from backgrounds not typically thought of as sustainable, such as the tobacco industry or the luxury fashion sector, to explain how they use their core business to drive sustainable transformation.
"Sustainability is driven not only from the CSR department, but from the CFO, the designer, and the operational department, too," she explains. "There's a space for everyone to make an impact."
By learning from cases and a wide array of speakers, Manu was able to look at sustainability issues from a wider perspective.
"I think IMD helped me to further hone that skill of connecting different dots and trying to find the most efficient way to tackle a problem," he says.
---
Gaining experience in green business
Students on the IMD MBA complete one main consulting project where they tackle a real problem assigned to them from a real company and, in addition, partake in a Discovery Expedition, which takes them to different countries to see how business contexts differ and specialized industries vary around the world.
When Manu (pictured) was on the IMD MBA ten years ago, students were able to work on a live project with a global corporate firm, through IMD's international consulting projects. Through this opportunity, Manu was able to work with Nespresso on a project related to sustainability. The project enabled him to understand how sustainability can be an integral part of the business strategy in a corporate setup.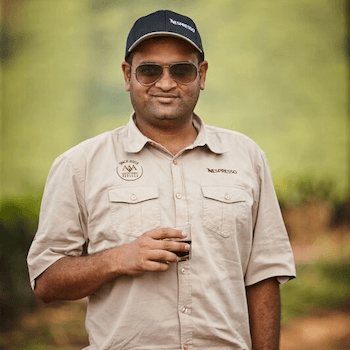 "This was a pivotal moment for me, as it convinced me that sustainability, which combines business with impact, was the path I wanted to take," he says.
This experience ultimately helped him launch his career in sustainability. Fresh out of his MBA, Manu joined Nespresso as a sustainability project manager, focusing on the company's sustainability sourcing program in India and Indonesia.
"I was working with farmers and cooperatives to develop programs that focused on socioeconomic initiatives," he explains. "I also built monitoring tools to analyze our global sustainability performance."
Manu later transitioned into his current role as a climate and inclusive program manager, taking responsibility for Nespresso's Climate strategy including global agroforestry projects in countries like Colombia, Guatemala, and Ethiopia.
He was also recently awarded IMD's Global Alumni Social Impact Award, given to alumni whose careers have proven their commitment to social impact. It's the culmination of a career in sustainability that started years ago with his nonprofit work with underprivileged children in India.
"That circled my story for me," Manu concludes. "I went to IMD because of my scholarship, and I wanted to prove that they'd given the scholarship to the right guy. I built my own path and proved that they had made the right decision."
Related Content: