If you're a determined and ambitious professional you're likely at some point to think of climbing the career ladder and moving into a senior leadership position.

An MBA can prepare you for career progression and add credibility to your leadership potential. According to the Graduate Management Admission Council's latest Corporate Recruiters Survey, 91% of recruiters plan to hire MBAs.

Rafael Vega Valtierra enhanced his career with an MBA from Fudan University's School of Management. Mexican Rafael graduated from the Fudan International MBA (IMBA) in 2017 and is now the regional director for Mexico and Latin America at travel tech company, Shake to Win.

Here are five ways an MBA will improve your jobs prospects.
---
1. An MBA will improve your jobs prospects by giving you global business exposure
In an interconnected business world, cross cultural knowledge is vital for today's leaders.
Fudan's IMBA is run in collaboration with MIT Sloan School of Management in the US, and up to four visiting professors join Fudan's IMBA every year.
Example MIT modules include Innovation and the Effective Manager, while optional Fudan electives cover global topics like the Challenges of Globalization, Global Strategic Marketing, International Financial Management, and Macroeconomics.
One of Rafael's lectures on cross cultural communication was delivered by a professor from MIT, in a classroom made up of around 30% international and 70% domestic Chinese students.
"With this kind of context, you have the opportunity to contrast knowledge with practice, this is what gives you huge value while studying the MBA," explains Rafael (pictured below), speaking during a recent BusinessBecause webinar.
---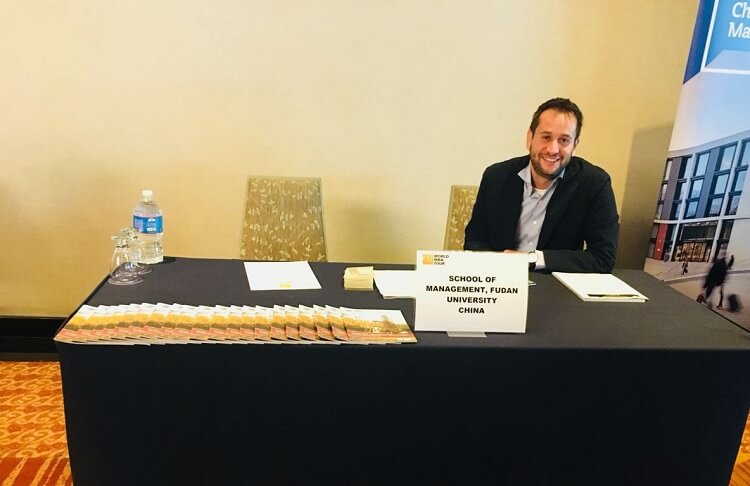 ---
2. An MBA will improve your jobs prospects by building your professional network
The students you share an MBA classroom with form the base of a professional network that lasts for life.
The Fudan IMBA is typically made up of students with work experience ranging from two years up to 10 and over. They come from an array of industries like financial services, education, consulting, logistics, medicine, and governments and NGOs.
On the Fudan IMBA, full-time MBA students network with executive and part-time MBA students throughout their degree.
Your MBA network can open doors to jobs in certain industries or offer advice if you're looking to pivot towards certain specialist areas.
Rafael is currently working on a project in China that is being run in collaboration with the United Nations' World Tourism Organization. He became involved with the project through peers he met on the MBA.
"It's because of Guanxi, which is networking in Chinese, and it's very important if you want to increase your job opportunities in China," he explains.
---
WATCH: How An MBA Can Improve Your Job Prospects
---
3. An MBA will improve your jobs prospects by giving you real life consulting experience
Students on Fudan's IMBA take a three-credit compulsory iLab project course, which sees groups of up to five students act as consultants to solve a real problem for a real client.
Rafael worked on project with Finnish company, Ekolet, which manufactures sustainable toilets. His group was tasked with developing the firm's entry strategy into the Chinese market.
"I think the iLab consulting project is a very fruitful experience since it allows you to put into practice what you learn in the classroom," he says. "It's a really global experience too, because you learn by working with your Chinese peers, as well as one EMBA student, which also helps you increase your network in China."
After presenting his group's finding to Ekolet's managing team, the company approached Rafael to ask him to help them enter the Mexican market—he's still collaborating with them today.
"The iLab is also a way to enrich your job opportunities and your professional career after you graduate from Fudan," he asserts.
---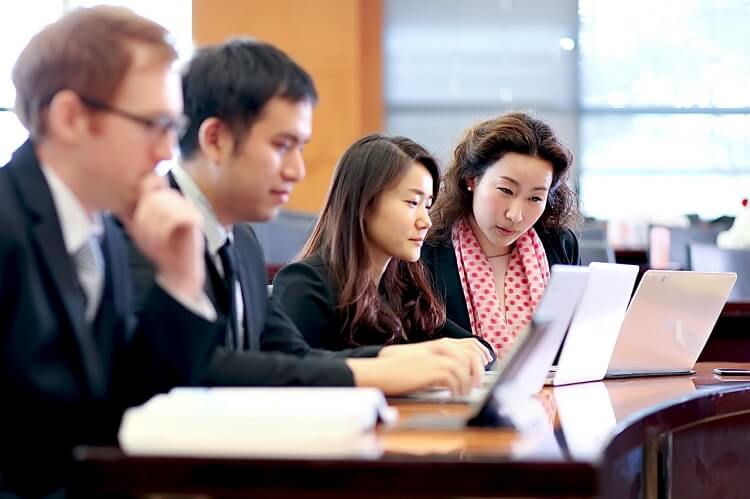 ---
4. An MBA will improve your jobs prospects by giving you tailored career advice
The Career Development Office (CDO) at Fudan pairs students with an alumni and career mentor. During the two-year degree they provide students with jobs counselling as well as with building their industry knowledge.
"I think the CDO plays a really key role in your professional journey during and after the MBA," says Rafael. "In my case it helped me identify the roles I could get and guided me towards networks that could activate my job hunting and professional journey."
He was connected with the vice president of human resources at DHL Shanghai, who helped develop his professional career plan, while the CDO offered CV writing workshops and help in preparing for interviews.
---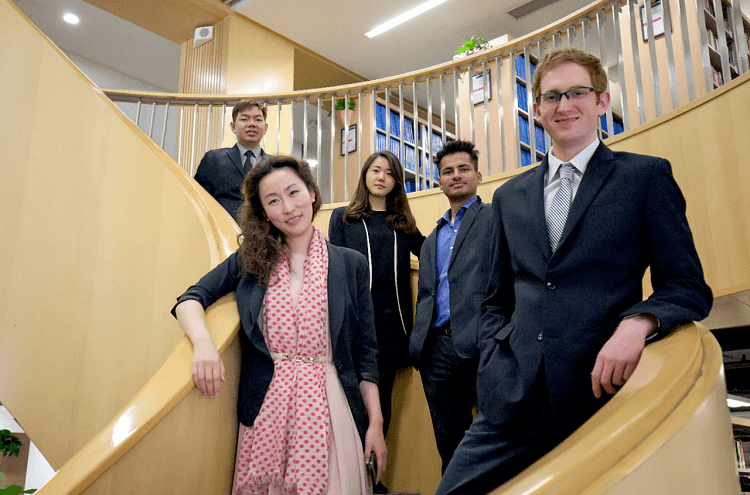 ---
5. An MBA will improve your jobs prospects by offering you international study trips
Fudan IMBA students can go on a year-long exchange to MIT Sloan, Yale School of Management, or York's Schulich School of Business as part of the school's second degree programs.
Students can also partake in a semester exchange with one of Fudan's 90 partner schools, through the Partnership in International Management (PIM) exchange program. Then, there are week-long overseas immersions, which typically include four days of core study, one for culture visits, and one for company visits.
Rafael traveled to South Korea during his IMBA and visited companies like Kia, Hyundai, and Samsung.
"I never imagined being able to experience first-hand visits to some of the most important companies in South Korea," he explains. "I was also an opportunity to share a study trip with the executive and part-time MBAs, which gets you connected."
There's no guarantee that studying an MBA will automatically lead to a new job or career. The hard work starts when you enroll, and it's down to you to make the most of the opportunities available to you while at business school. But by pursuing an MBA, you can set yourself up for a heightened career trajectory and improved job prospects.
Related Content: