100% of MBA students who graduated from IMT Ghaziabad in early 2022 landed a full-time job, with top firms like Accenture and KPMG recruiting on campus.

IMT Ghaziabad's MBA equivalent program, the Post Graduate Diploma in Management (PGDM) Executive, achieved its 100% placement rate for consecutive years with average total compensation for MBA grads up by 49% this year.

The highest total salary package for the 2020-2022 PGDM Executive batch was an impressive 40.8 lakhs per annum. The average total compensation for IMT Ghaziabad's 2020-22 batch was 21.37 lakhs.
---
IMT Ghaziabad Placements In 2022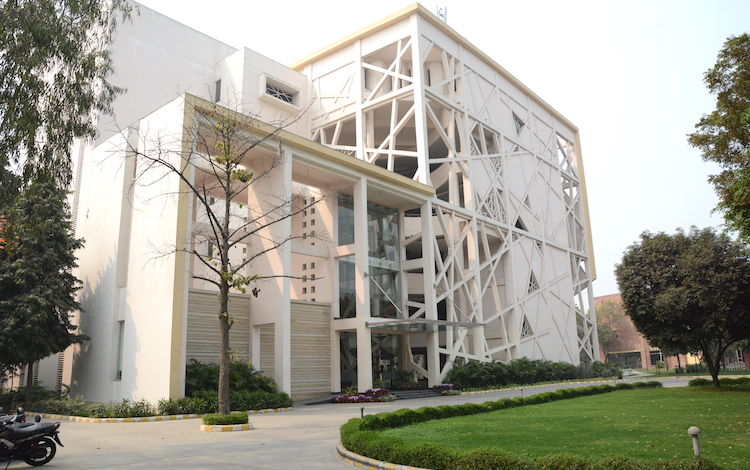 IMT Ghaziabad's PGDM Executive is a 15-month, full-time, residential MBA program for mid-management professionals with a minimum of five years' work experience.
The class average work experience is typically around seven years. To apply, you'll need to take the GMAT, the premier admissions exam used by every major international business school.
The PGDM Executive, accredited by AACSB, is especially well-suited to career switchers, with students coming from a variety of industries—including operations, consulting, and IT—and many of them entering a new role or industry after graduation.
IMT Ghaziabad's placement success shows the faith employers have in its experienced graduates. Fortune 500 firm Accenture was the top recruiter of IMT MBAs this year, offering placements to more than 25% of the MBA class.
Companies from a wide range of industries participated in the placement process including automotive, consulting, FMCG, IT, supply chain, and logistics.
These included Accenture, L&T Infotech, KPMG, Deloitte, Tata Trust, Jio Mart, Logit One, Innover, TAFE, Dr. Oetker, Moglix, and Infosys Management Consulting.
Roles offered to IMT MBAs typically include business consultant, tech consultant, key account manager, and supply chain manager, among others.
---
How Do IMT Ghaziabad Placements Work?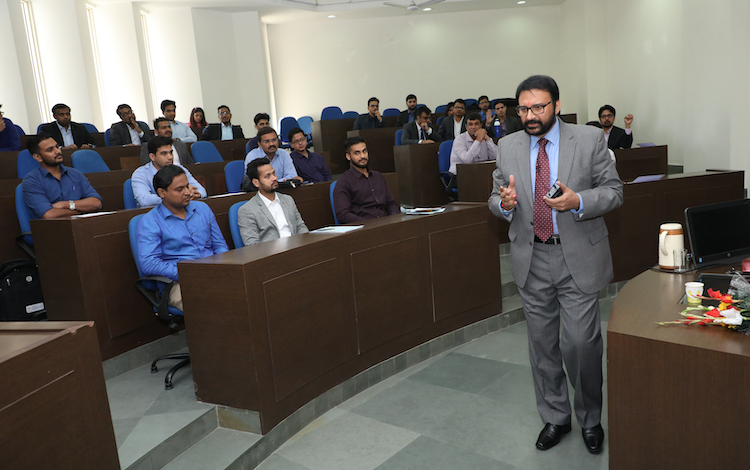 There are two parts to the placement process at IMT Ghaziabad. First, MBA career experts help students identify their career goals.
"Our Profile Mapping, Resume Building and Career Opportunities workshops allow candidates to map out their career trajectory and identify robust future avenues for growth which leverage their previous experience, but also capitalize their new knowledge and capabilities gained via the Executive program," Dr Nihar Amoncar, chairperson for the PGDM Executive from IMT Ghaziabad, explains.
These workshops are complemented by the Contemporary Issues in Management speaker series, which allows students to connect with senior industry leaders and notable IMT alumni.
The second part of the IMT Ghaziabad placement process is about connecting students with companies on campus, helping them find their dream roles.
In 2022, for example, a student with a tea manufacturing industry background got selected to provide IT solutions to a logistics company, while another student with a travel industry background was hired as a technology and strategy consultant for one of the Big Four accounting firms.
Debojyoti Mondal, who landed a job at Accenture after his MBA, says personalized careers support for PGDM Executive students helped him successfully navigate the placement process.
"Each PGDM Executive graduate is connected with their relevant industry to find a suitable job. There is also a dedicated three month alumni mentorship program to help PGDM graduates," he explains.
---
What Makes IMT Ghaziabad MBA Graduates Stand Out?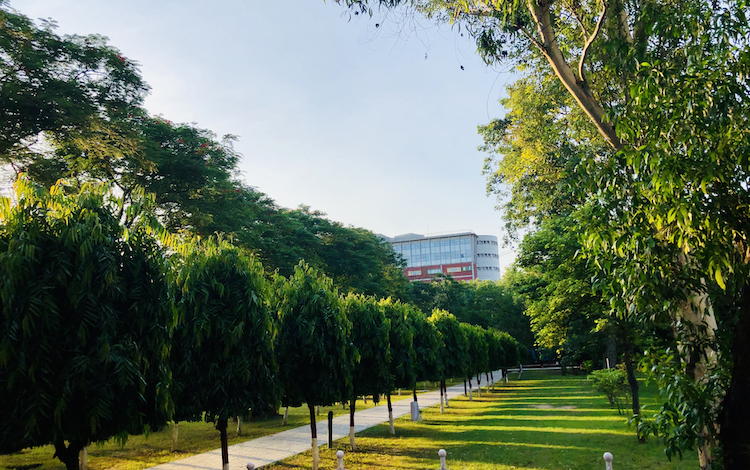 As well as learning the core management fundamentals, PGDM Executive students can choose to specialize in marketing, IT, supply chain management, or HR management. A specialization in Strategy and Innovation is also being planned for the upcoming year.
For Debojyoti , who specialized in IT, it's the experiential learning experiences offered at IMT Ghaziabad—including business simulations, international immersions with top global universities, and live consulting projects with real firms—that recruiters especially value.
IMT Ghaziabad offers a four-week Global Career Accelerator Program, with a range of international business schools include Kedge Business School in France, allowing students to study a term abroad with IMT Ghaziabad's reputed international partners. In 2020, students also travelled to Dubai to attend Dubai Expo.
"The course provides participants with a platform to do brainstorming on complex business case studies. Holistic learning approaches like applications of analytical tools, diverse peer-to-peer interaction, rigorous learning through case studies, and courses on topics such as IT consulting, blockchain, and artificial intelligence are some of its unique attributes," Debojyoti says.
Fellow graduate Anvesh Marri was initially skeptical about pursuing an MBA during the pandemic, but ultimately IMT helped him open the second innings of his professional career. Anvesh started a new job at multinational IT service and consulting company Atos in January.
"You need to continuously upgrade your skills in this competitive job market, and IMT provides the skills that make companies cherry-pick its graduates.
"One-on-one sessions with industry leaders, industry-driven case studies, diverse industry peers, and expert professors made the experience so rich that I have evolved as a leader," he says.
Priyanka Chilukoti, agrees. Studying with a group of people with various backgrounds and experiences can give professionals an edge in the corporate world. "And with our professors' guidance, we were able to identify the career path that we are truly passionate about," she says.
IMT Ghaziabad's main campus is in Ghaziabad in the Indian state of Uttar Pradesh and the school is consistently ranked among India's top MBA colleges.
Related Content: