Each year vast swaths of students enroll in MBA programs aiming to launch their careers in banking—around 40% in 2022 according to the Graduate Management Admission Council (GMAC).

But for Ifelade Ayodele, enrolling in an MBA was a chance to pivot from his role in finance at Standard Bank—Africa's largest financial firm—into an exciting new career path.

Ifelade swapped his home in Nigeria for France, where he enrolled in the top-ranked MBA program at HEC Paris. After graduating from the program in 2022, he pivoted into a new career with Accenture, a leading consultancy and Fortune 500 firm.
---
From Standard Bank to an MBA
A physics undergraduate who spent a year teaching as part of a military scheme in Nigeria, Ifelade spent four years working at Standard Bank where he rose to a senior analyst role and specialized in risk and digital business.
Throughout his time at Standard Bank Ifelade's work focused on several countries across Africa. But eventually he began considering an MBA program, as he wanted to look beyond the region's borders for the first time.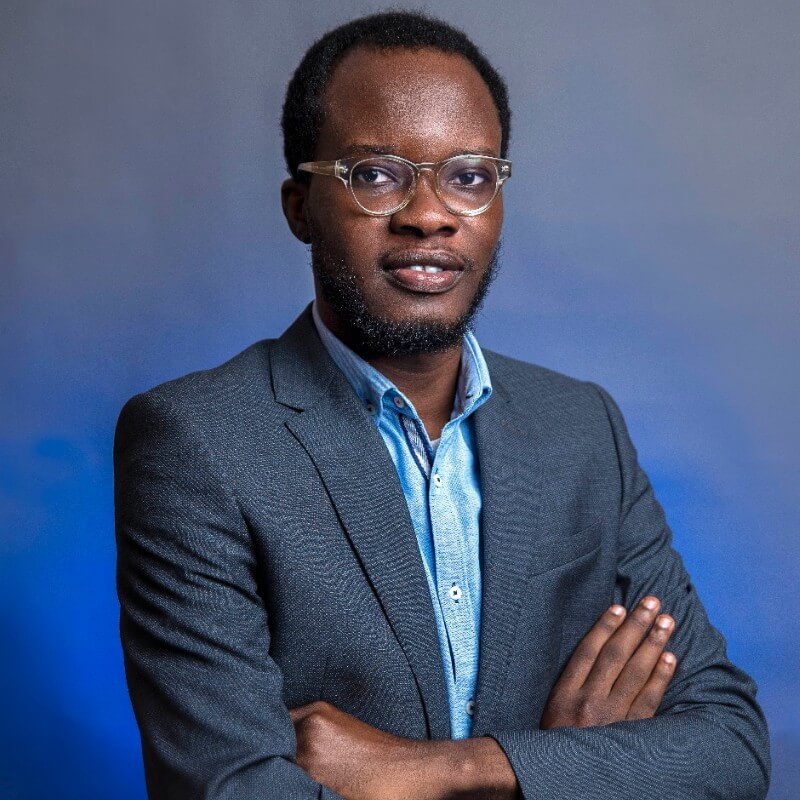 "I wanted to benchmark what I know with the rest of the world and see what happens outside of Africa, because Standard Bank had already given me that African view," he explains.
This made studying abroad a top priority. But with the cost of an MBA program often rising above $100,000 in the US, Europe became Ifelade's preferred option.
He was drawn to HEC Paris by the school's impressive reputation, alongside a strong track record for helping students launch successful careers, and a network of renowned faculty and alumni.
"Everything kept pointing back to HEC for me," he adds.
As a top-ranked school, studying at HEC Paris also meant Ifelade was eligible for the TY Danjuma MBA scholarship, which helps up to eight African students each year land a place on one of the world's top 10 MBA programs.
Paired with a scholarship offered by HEC, the TY Danjuma award made studying the program affordable, he says.
---
Studying in the HEC Paris MBA
What's life like in a top MBA program? For Ifelade, studying at HEC Paris meant having a wealth of new experiences, while gaining exposure to a broad range of industries and functions.
"The program opened me up to a world that was much bigger than the one which I'd known," he says.
With the majority of his experience limited to finance, the MBA's core curriculum helped Ifelade develop a broad business acumen with modules covering key fundamentals like accounting, strategy, marketing, and economics.
"It gave me exposure to all of these different sectors: somebody in one class would have worked in a specific industry, then in the next class we'd be solving a case from another industry," he says.
During modules focused on ethics, sustainability, and innovation, Ifelade also learned the value of looking beyond profits and focusing on various stakeholders when making business decisions.
"The MBA presents you with this deep sense of responsibility in whatever you're doing," he explains. "While we're here to make money and deliver on commercial terms, we're also considering how whatever you do impacts the Earth."
The HEC Paris MBA curriculum features a large focus on developing key skills that can help you succeed in the workplace. For Ifelade, skills sessions helped him think strategically while also improving his communication and listening abilities.
"It sounds very basic, but I learned to actually listen to people. It's not just what somebody says or writes, it's about reading the room and how they try to communicate. I think that's a really key skill," he says.
These skills proved invaluable in launching Ifelade's new career path.
---
A new consulting career with Accenture
Ifelade spent the final six months of the HEC Paris MBA working part-time at a venture capital fund focused on African creatives, where he managed a small team of analysts. There, he was able to channel much of the learning he'd done on the MBA.
"I got feedback that I was doing very well in the job and it was all because of a corporate finance course I was studying," he explains.
He left the fund when he graduated in early 2022, before landing a role with Accenture shortly afterwards. Having HEC Paris on his CV gave him an advantage during recruitment, he says.
"Even during the interviews, one of the interviewers was really keen to know about what I'd been studying at the school, you could see the emphasis."
Now, Ifelade spends his days working on various consulting projects for his clients, who are primarily financial institutions. Projects aim at improving their offerings, the effectiveness of processes ranging from technology systems to internal structures, in alignment with defined strategic objectives and desired outcomes.
"I'm talking to people across several teams trying to understand why they do what they do, challenging the status quo is the norm" he explains.
"We're trying to improve the client's offering, infrastructure, to support their growth and capture more value in the market."
Reflecting on how the MBA helped prepare him for his new career, Ifelade feels he's more adept at listening to client needs and now capable of managing multiple interests simultaneously—skills he's further developing in the role.
"I'm also very aware of the reasons why I'm doing everything I'm doing," he adds. "It's a reminder every day to challenge yourself."
Related Content: