If you're a healthcare specialist looking to expand your business acumen and managerial skills, then studying an MBA could be the right choice.

Learning key MBA skills can open doors in the industry: you could land managerial and consulting roles, or even data and technology-driven jobs that weren't available to you before.

Take Dr Neeladri Verma and Dr Sangeeta Bhuyan, two dental specialists who, after studying the MBA program at The University of Hong Kong Business School (HKU), transitioned into healthcare consulting and project management.

In their new roles they hope to channel their business skills and specialist expertise to have an impact on the wider healthcare industry.
---
Why the HKU MBA?
After becoming a qualified dentist, Neeladri worked for three years at Clove Dental, India's largest corporate dental chain, where she learned a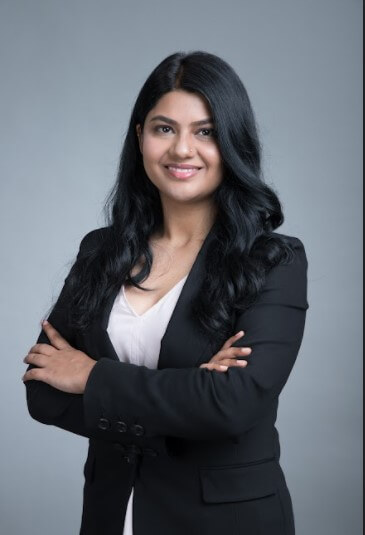 wealth of technical and practical dentistry skills. She decided to pursue an MBA to expand her knowledge and business perspective.
"I was keen to learn the management skills and business frameworks that could be used to tackle various systemic challenges in the healthcare industry," she says.
Feeling that she hadn't had much chance to network or explore the business world, Neeladri also wanted to gain the global exposure that came with studying in a diverse business hub like Hong Kong.
She'd get the opportunity to experience first-hand both Eastern and Western business cultures by studying specialization tracks in London, New York, and China.
"Studying at London Business School was a great experience and introduced me to so many different people and their ways of approaching and solving problems," says Neeladri.
Sangeeta also started her career as a dental specialist in India. She enrolled in the HKU MBA to connect with professionals from different regions and industries—the HKU MBA welcomes 98% international students to the cohort.
"Studying with such a diverse group of students led to a vibrant and invaluable learning experience," she says.
Enrolling was also a chance to gain key skills that would help Sangeeta make changes she felt were necessary in the healthcare industry in the post-pandemic world.
---
Leveraging skills learned during the HKU MBA
Studying an MBA as a healthcare professional provides many transferable skills that can help you pair medical knowledge with managerial expertise and business acumen. Neeladri felt developing these skills was a highlight of the program.
"As I got more familiar with consulting throughout the program, I realised the similarities with dentistry—seeing a client, identifying the problem and discussing solutions," she says.
Students on the HKU MBA program can choose electives to hone their interests. Electives include Business Tech and Innovation, Strategy and Consulting, Managing in China and Asia or Marketing and General Management.
Faculty also take an experiential learning approach to teach real-life business cases across industries that reflect the rapidly changing business landscape. Neeladri says this helped her transition from the hierarchal structure of dentistry to collaborating within a team to find effective solutions.
For Sangeeta, her previous experience as a clinic manager meant she already had core skills in communication and team building.
During the HKU MBA she studied courses such as Artificial Intelligence for Business Leaders and Big Data Consumer Analytics, which provided a strong foundation to launch into a new role after graduation.
"I learned skills in quantitative analysis, forecasting and modelling that I apply in my role on a day-to-day basis," she says.
---
Opening new doors and having an impact on the healthcare industry
The healthcare industry holds a whole host of diverse sectors and avenues for career progression. Studying the HKU MBA led both Sangeeta and Neeladri to discover exciting new challenges.
Since graduating from the program, Sangeeta now works as a project manager leading health technology research and working with leading universities to implement strategies using digital learning and Artificial Intelligence (AI) for dental healthcare professionals.
"Studying the MBA gave me the confidence and courage to make change happen, both in my career and hopefully in the future of dental care too," says Sangeeta.
Without the HKU MBA, she says she wouldn't have had the in-depth technological understanding to succeed in the role.
Neeladri, on the other hand, used her MBA to transition into healthcare management consulting. She now works with The Economist Impact, engaging with global healthcare companies to manage their research projects.
"We're essentially a think tank—we provide information-based analysis for our clients and all join in for intelligent debates around relevant topics where we really want to have impact," she explains.
Neeladri believes it's important for healthcare professionals to have the managerial skills she learned on her MBA. If more people had this combination of expertise and skills, it would help bridge the gap between business and healthcare, she says.
"We have a lot of managers from management backgrounds and then separate healthcare professionals. To combine these skills means having a stronger voice and balance of opinion and being able to find solutions as a manager more effectively because you understand the problem."
Related Content: