Hong Kong is one of the world's most exciting cities for business graduates. It's a vital financial center and also houses the regional offices of major multinationals like Bank of China, Christie's, Estée Lauder, Goldman Sachs, and IBM—so MBA graduates in the region have plenty of options.

The University of Hong Kong Business School (HKU) is well placed to take advantage of the destination's opportunities. It's one of the oldest educational institutions in Hong Kong (111 years old this year) and its MBA program is regularly ranked one of the best in Asia, including by the Financial Times.

But how exactly can an MBA at HKU boost your employability? BusinessBecause spoke to recent graduates Lewis Chen and Karolis Navickas, as well as Ernest Cheung, the school's director of career development and training, to find out.
---
An interdisciplinary degree
The HKU MBA sets itself apart by its focus on both global and Asia economics. It was this dual focus that first attracted Lewis (pictured) to the program, who was born and raised in China and wanted an MBA degree that combined a global perspective with an Asia focus.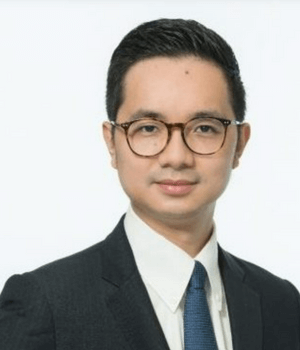 "I really believe that a China and Asia-centric business school is the best fit for candidates like me who see the career future in the region," he says.
To establish that specialized Asia knowledge, the HKU MBA curriculum includes a China Immersion Program, giving students an understanding of the particulars of the Asian economy, while core courses in the global economy offer broader knowledge.
Students can also broaden their studies by taking electives at a HKU partner institution for one semester: London Business School, Columbia Business School, or Fudan University. It's this wide-ranging curriculum that can transform graduates' careers says Ernest (pictured).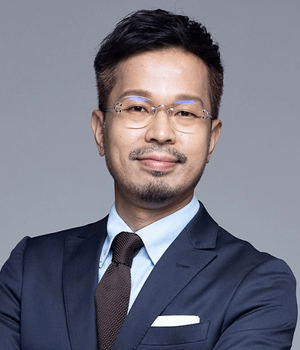 "They have exposure to not just a Hong Kong view," he says. "This helps them prepare for a role in China, or a role in New York or the UK."
Karolis took advantage of the chance to study at Columbia Business School during his MBA, and this experience directly led to his graduate role as CEO of a property development company in the US.
"I was at a networking event for Americans and Lithuanians doing business in America," he recalls. "And I randomly saw one interesting person, and we started having lunch together every single week. After the fourth or fifth lunch, he said 'maybe you're looking for a CEO position? We are looking for someone.'
"The key thing was how the HKU MBA built confidence in myself. I was confident to propose and to show what I'm capable of," Karolis adds.
---
Putting skills in practice
As well as offering an interdisciplinary curriculum, the HKU MBA also offers ample opportunities for students to apply their skills to real-world business problems.
One of the biggest experiential learning projects students work on is the Corporate Partnership Project, which connects MBAs to corporate professionals working in Hong Kong for mentorship and hands-on strategy experience.
Last year, companies involved in the Corporate Partnership Project included AXA Insurance, BCW, Nan Fung Group, Irostors, and CLP.
"They work closely with the [HKU MBA] team so they understand how the business is going in new directions, and that prepares them for the latest developments in industries," says Ernest.
Students can also visit companies in Hong Kong, which Karolis (pictured below) particularly credits with strengthening his career development by broadening his understanding of markets and industries specifically in Asia, as opposed to Europe.
---
Career development
Each MBA cohort at HKU contains between 40 and 50 students, meaning the school can deliver personal career device tailored to each student. During the HKU MBA, students also attend compulsory career workshops, where they can develop skills essential for their future careers.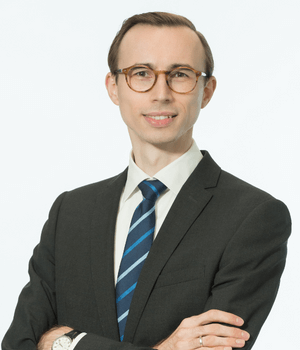 "During the workshops they will practice their presentation skills, how to build their own brand, and critical thinking and problem solving, team spirit and collaboration skills," explains Ernest.
However, Lewis emphasizes how careers skills aren't just a part of separate courses: they're embedded in every module on the MBA.
"Professors or course instructors kept telling us what is the essence behind management, what management really means, what it is like being managers. That empathy part was my key takeaway," he says.
The annual MBA careers fair is also an opportunity for students to meet local and international companies; around 60 companies attend the event, as well as 200 recruiting partners.
---
Working in Hong Kong
Opportunities for MBA graduates in Hong Kong are endless, and HKU graduates are adept at finding those career routes.
In the career report for the MBA Class of 2022, 90% secured jobs in Asia, with 72% of those students securing jobs in Hong Kong and 16% finding a role in mainland China.
Consulting and finance are the most popular industries for HKU MBA graduates, which makes sense given the wealth of companies in the Hong Kong area. Popular MBA recruiters at HKU include companies like JP Morgan, Boston Consulting Group, and PWC.
Part of this success, particularly in securing roles in Hong Kong post-MBA, is down to the favorable study visa process in the region. The Immigration Arrangements for Non-local Graduates (IANG) visa allows students to remain in Hong Kong for up to a year after graduating, without requiring a local job offer.
While Karolis took a position in the US, Lewis now works in Hong Kong as an associate director of private banking for HSBC. He says that support from the careers service at HKU was vital.
"I feel really grateful that their careers team provided valuable support throughout my job applications process, as well as getting great advice from my alumni and professional network," he adds.
Related Content: