By Stephen Hoare
Stephen Hoare writes regularly for the Times and the Guardian on careers and post-graduate education. He also runs a media consultancy, Linden Lea. Fulfilling a lifelong ambition, Stephen recently completed a part-time masters' degree in the history of ideas at Birkbeck, University of London.
Love them or loathe them, business schools accept international rankings as a fact of life. For MBA admissions directors, they are the 'go to guide' for prospective students.
Rankings such as the Financial Times, The Economist, Forbes, and QS, broadly agree on the statistical methodologies based on quantifiable outcomes such as graduate starting salary, job offers and cohort diversity. But look beyond the rankings and you will find many questions unanswered.
When considering business school, Richard Oxland, currently studying a two-year full-time MBA at IESE Business School in Barcelona, found that its ranking gave no indication of the actual student experience at the school.
"I am amazed at the sheer amount of interaction I am having with students from other cultures and nationalities," said Richard, speaking at a conference held earlier this year at the Universidad de Navarra, Building Universities' Reputation 2017.
There, conference delegates were asked to consider questions like, 'to what degree do rankings reflect the students' expectations and perceptions?' and 'should rankings give more relevance to factors such as teaching and student experience?'
Some academics cast the rankings as a broad-brush approach that tries to compare institutions that differ widely in their teaching style, ethos and mission.
Pascal Michels, head of admissions at Barcelona based IESE, sees rankings as the starting point for applicants' research. Still, IESE's chief selling point is missing from the rankings.
"We aim to develop leaders that have a positive impact on the community," Pascal explains. "The human ethical dimension is reflected in everything we teach. And that is really powerful."
---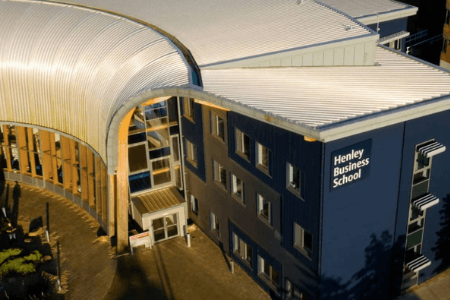 ©Henley Business School via Facebook
---
Today's MBA students are more diverse as international cohorts reflect a wide range of gender, ethnicity and age. Henley Business School, for example, encourages diversity by offering scholarships for women and disadvantaged students from Africa and the former Soviet republics.
Most of these students return to their countries of origin where their earnings would depress the statistics on which many rankings are based.
"Delegates on our executive MBA are older and more senior and so they take less of a salary hike. Starting salary is also less important for the significant number of our MBAs who leave to start their own businesses," says Dr Elena Beleska-Spasova, head of post-experience, postgraduate programs at Henley Business School.
Elena suggests that rankings should include metrics on the performance of a business school's post-MBA business startups.
"Rankings are a good standard benchmark across the world for international students starting to look at programs. But it's only a first step," she says. "Candidates should look at a business school's philosophy, values and ethos and look at what they're teaching."
HEC Paris offers one of the world's highest-ranked full-time MBAs yet the ranking fails to reflect some fundamental differences between this school and others similarly bracketed.
As well as teaching to the eleven core modules of a traditional Harvard MBA, HEC Paris offers specializations in entrepreneurship, finance, marketing, strategy and advanced management and leadership for the second half of the school's 16-month program. This is followed by a business placement which challenges students to work on a live project involving applying management strategy.
Ultimately, international rankings fail to acknowledge HEC Paris' mission to transform careers, according to Andrea Masini, the MBA's dean:
"Each ranking has a particular angle. Some rankings give more weight to salary or student satisfaction or getting a job within three months of graduation. But I believe rankings should also look at transformation," he explains.
"If you are looking at a career in consulting or if you are looking to transform your career, you need an MBA that places students in a wide variety of industries. In our class of 2016, 67% of our students changed function."
But what if a business school's MBA program is not ranked at all?
There are many reasons why up to 25 students a year choose to study an MBA at the private and self-accrediting University of Buckingham School of Business. One is cost - £10,000 for UK students and £17,000 for internationals. Buckingham is in the process of applying for AACSB accreditation.
"We define ourselves very clearly," says business school's dean Jane Tapsell. "We do really well in the National Student Focus league tables and the Teaching Excellence Framework. We have a very high staff-to-student-ratio and most of our staff are experienced business practitioners."