The former dean of Temple University's Fox School of Business, Moshe Porat, has been found guilty of conspiracy to commit wire fraud.

It took a jury less than an hour to convict Porat, according to an article published in The Philadelphia Inquirer. They concluded that Porat had knowingly led a scheme for years designed to propel Fox to the top of national MBA rankings.

The scheme involved embellishing student data Fox sent to the US News & World Report, which allowed the school's Online MBA program to land the number one ranking for four straight years.

Between 2014 and 2017, Fox doubled its enrolment for the program, reportedly bringing in millions in tuition payments from students as well as donor contributions.

Porat was dean of Fox School of Business in Philadelphia for more than 20 years before he resigned amid the allegations in 2018.
---
---
'The hope is that this case sends a message to other college and university administrators that there are real consequences to making representations that students and applicants rely on,' assistant US attorney Mark B. Dubnoff told the Inquirer.
'So many people turn to these rankings […] to help them make informed decisions of where to go to college, graduate school, and it's important that people are honest and fully truthful with the representations they make.'
Porat (pictured), who reportedly shook his head quietly as the jury announced the guilty verdict, declined to comment and left with his lawyers and family shortly after the verdict.
The MBA rankings scandal has embroiled Temple University since it surfaced in 2018. It has since reportedly cost the school millions in legal settlements with state and federal investigators and with former students who sued over claims their degrees had been devalued.
Warren Kucker, who studied the Fox Online MBA between 2015 and 2016, ended up with a $5,000 settlement as part of a class action civil law suit.
"Compared to a $40,000 tuition bill that was semi-fraudulent, it's not the best thing in the world," he said.
"I chose [the MBA] exclusively because Fox was ranked number one by US News. My main concern is that I didn't get the teaching of a number one MBA program. Other programs maybe ranked lower would have had a more stringent curriculum."
At one point, according to the Inquirer, Porat's name had been in the mix as a potential replacement for Temple University president, Richard Englert, before his retirement last year.
---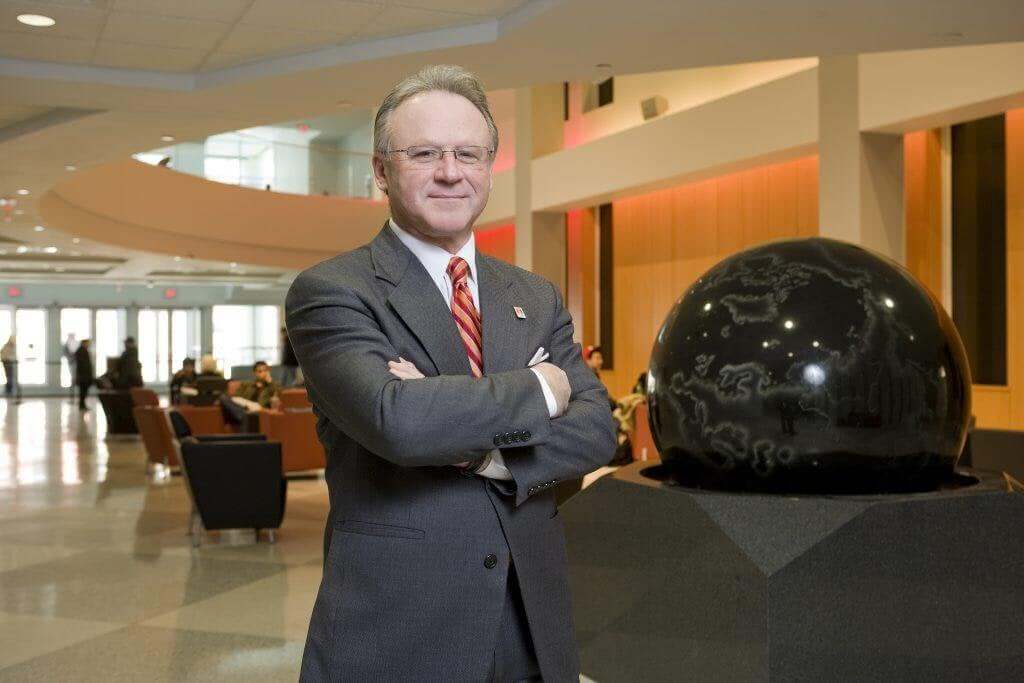 ---
Now, the conviction could cost Porat his tenured position as a Temple professor, for which he continues to earn a reported annual salary of roughly $316,000 despite being ousted as dean.
Porat is also the first university administrator in the US to be criminally prosecuted for lies related to college rankings.
Fox consistently misreported the selectivity of admissions to its Online and Part-time MBA programs, the GPAs of incoming students, the number who had taken graduate entrance exams (GMAT and GRE), and the average amount of debt students incurred after enrolment.
Porat is set to be sentenced in March 2022 and could face up to 25 years in prison.
In a statement provided to BusinessBecause, Fox School of Business spokesperson Steve Orbanek said:
'We respect the justice system and the jury's decision in this matter. The evidence presented at the trial speaks for itself but is not representative of Temple or the overwhelming majority of the thousands of educational professionals serving our students.
'This is an unhappy moment for our students and alumni, but our focus remains on delivering the best possible outcomes for our students.'
From the archives: