Fudan University School of Management is the best in China for MBA careers—according to the 2022 Financial Times Global MBA ranking. Fudan is ranked the best in Asia for career services and sixth in the world for career progress, as well as second worldwide and first in China for salary percentage increase.

In 2021, 96 students graduated from the school's International MBA. Of those seeking employment, 98.8% received at least one job offer within three months of graduating—there was an average of 2.4 offers per grad.

There were many graduates who also used the MBA to change their careers. Of the latest graduating class, 86% changed career or function; 41.9% changed both, according to the school's latest employment report.
---
Most popular MBA career paths for Fudan graduates
Graduates from Fudan are tapping into China's tech boom, with the largest proportion of the class (25%) entering the IT/high-tech/telecom industries. Within those industries, it was the semiconductor and electronic components subsector that swept up the most talent, with 52.6% of grads landing jobs in the subsector.
Internet and platform companies were the next most popular destination for graduates landing MBA jobs in tech—31.6% of Fudan MBA students entered the subsector after graduating. 10.5% of grads joined the hardware and network equipment sector, while 5.3% landed roles in software and services companies.
After tech, financial services was the next most popular destination for MBA graduates from Fudan. 19.7% of MBAs entered the industry; within finance, 53.2% entered securities/investment banking, 20% asset management, and 6.7% entered each of commercial banking, fintech, and venture capital/private equity.
Financial services was followed by manufacturing, the third most popular industry sweeping up 11.8% of 2021 Fudan International MBA grads.
---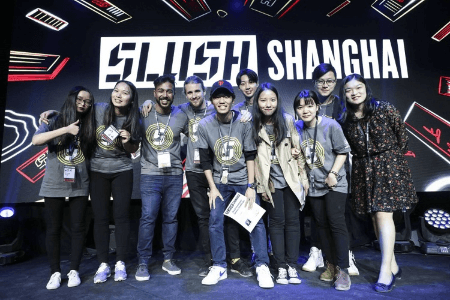 ---
MBA jobs for Fudan grads
Obtaining a senior level position and moving into a role that allows them to manage people are two of the reasons prospective business school candidates list as the drivers behind their pursuit of graduate management education, according to Graduate Management Admission Council (GMAC) research.
After graduating from the Fudan International MBA, 27.6% of students become managers, 10.5% become senior managers, and 5.3% become directors. More than 10% of graduates also become consultants and specialists.
Throughout the International MBA, the Career Development Office (CDO) at Fudan helps students pin down their career strengths and identify their career goals. Among the CDO's career assessment tools is Harrison Assessments, which 'provides in depth analysis of personal interests, task preferences, stress potential, and culture fit,' Zion Cao, director of the CDO, says in a BusinessBecause article on career development in China.
The CDO also works with the school's alumni office to organize regular industry and networking events.
Fudan also offered double degrees in partnership with North America's MIT Sloan School of Management, Yale School of Management, and York University's Schulich School of Business. Fudan students can access the career development resources in each school, which offers networking and career opportunities with tech companies like Apple, Amazon, and TikTok.
---
The top business school in China for MBA salary increases
One of the other key reasons students pursue an MBA is for salary increase. Fudan was ranked the best in China and second in the world by the Financial Times for salary percentage increase—the percentage by which graduate increase their salary compared to what they were earning pre-MBA.
Fudan MBA grads from the latest class saw an average salary increase of 183%, with average weighted salary coming in at more than $136,000 per annum.
---
From McDonald's to Ogilvy: Fudan MBA career stories
Sagar Chaudhury (pictured) used his Fudan MBA to go from working in finance and accounting in his native Nepal to a role as business development manager at leading advertising company, Ogilvy (formerly Ogilvy & Mather).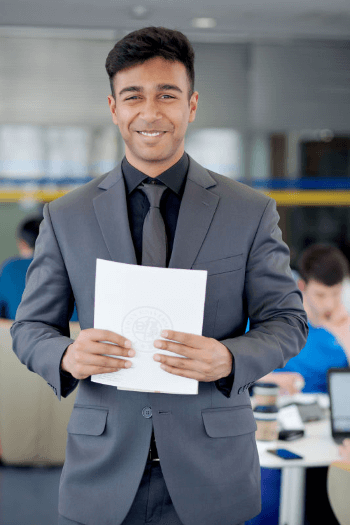 Sagar says that his career development was aided by classes on marketing and power negotiation, as well as the Fudan MBA iLab business consulting project. The iLab consulting project sees students tackle real-world problems with partner companies like Bosch, Michelin, IBM, and Huawei.
"We got the chance to actually implement the theories learned in class into real-life business problems that the partner companies were actually facing," Sagar recalls.
He worked with a team for six months on a China market entry plan for a Finnish company and was challenged to observe Chinese and European business cultures working together in tandem. The overlap between European and Chinese business culture is a key part of the education on the Fudan MBA, which teaches students how to do business in China.
The iLab project also made the difference for Zhang TingTing, who swapped a career working in sales at Louis Vuitton for a role in the semiconductor industry post-MBA. Her current role is with UNISOC, a leader in integrated circuit design.
Zhang (pictured) worked with Bosch to find new management systems solutions as part of the firm's electrification and digital transformation strategy which, she says, 'still offers precious reference for my job today.'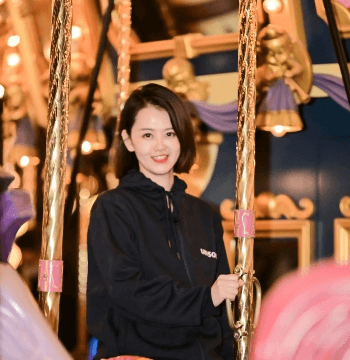 Joining western companies is common among Fudan MBA grads. Hu Qingfu joined Zhang in pursuing a post-MBA career with a global western firm by joining McDonald's after an iLab project with the company. He then joined a retail firm to work on the construction of a new management system.
Hu lists courses on accounting, marketing, corporate finance, advanced management communications, and game theory for preparing him to accelerate his career post-MBA—he was also able to study in Europe as part of an MBA exchange program.
Gaining exposure to global business practices as well as being able to apply what you learn in the classroom to real business use cases is a big draw of most MBA programs. It can be what makes the difference to your career after you graduate. With the iLab project offering a balance between east and west, students from Fudan's International MBA are well placed to launch global business careers after they graduate.
Related Content: