Picture New York and you'll probably think of skyscrapers, Central Park, and yellow cabs. But just a few hours north, in upstate New York, is the city of Syracuse, home to a dense population of trees, large lakes and a top business school.

Syracuse University Whitman School of Management is in the heart of the city and home to a highly-rated MBA which boasts a large international student body, a STEM-designation, and top employers.

Here are the five reasons international and domestic students should consider Syracuse for their MBA:
---
1. A specialized, practical curriculum
Syracuse MBA is a highly customizable, specialized curriculum. The full-time MBA is a 54-credit-hour program with 36 core course credits and 18 elective credits completed over a span of two years.
You can specialize in up to two of seven concentrations: Accounting, Business Analytics, Entrepreneurship, Finance, Marketing, Real Estate, and Supply Chain Management.
Current MBA student Evi Susilowati has chosen to specialize in Supply Chain and Business Analytics. Evi, originally from Indonesia, studied her bachelors in aerospace engineering at the University of Minnesota.
Syracuse grabbed her attention because of the school's constant communication with her from the time she first expressed interest in her to when she got in three years later. However, her main reason for applying was the specialization in supply chain, which allows her to utilize her number skills while gaining valuable skills for her future career.
"I'm interested in the manufacturing industry, and tech industry, and that's why supply chain is a good field for me to be involved in," Evi says. "Also, when I did the strategy in my previous work, I did a lot of business intelligence, business analytics, and doing just analytics of big data, and all that manufacturing data. So I think the business analytic concentration is going to be helpful for me for my future career."
Syracuse provides experiential, practical learning where students solve real-world problems to prepare them for work after their MBA. This includes experiential courses such as Lean Six Sigma, a highlight of Evi's time at Syracuse, where students are in groups and assigned a local company or organization where they apply their knowledge to real-world problems such as factory work cell layout improvements.
Students are also encouraged to participate in internships– Evi currently interns at SAP– global projects, case and business plan competitions, and community engagement.
"Whitman's goal is to prepare students for an ever-changing world," says Alex McKelvie, Professor in the Department of Entrepreneurship & Emerging Enterprises. We invest heavily in curriculum innovations such as new courses and new topics, transformational experiences such as intensive courses and immersion trips to New York City and Silicon Valley, connecting with our rich alumni base and corporate partners, and making sure that our students have the right skillset for the jobs they want."
---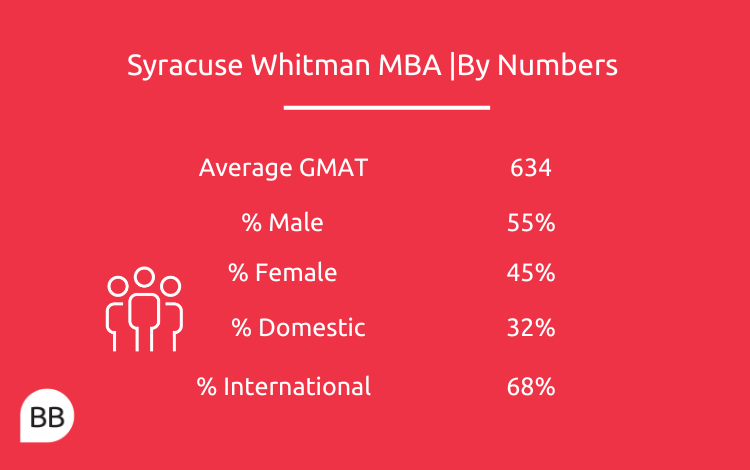 ---
2. Syracuse MBA is STEM-certified
According to the US Bureau of Labor statistics, between 2017 and 2029 the number of STEM jobs will grow by 8%, a higher rate than non-STEM jobs.
STEM master's programs can be demanding. But graduates from STEM-designated master's programs, such as the Syracuse Whitman MBA, stand out in the jobs market.
In-demand skills taught on the MBA include advanced ability in data gathering, cleansing, integration and modeling tasks, and students build an understanding of programs like RPI, Oracle Analytics, and Tableau.
---
3. STEM-certification is great for international students
As a STEM-certified program, the Syracuse MBA also allows international students, like Evi, to stay and work in the US for up to three years after graduation.
The STEM designation means a two-year extension on the initial one-year Optional Practice Training (OPT) period that international students can undertake in the US before needing to apply for a visa.
"I wanted to work in the US, as I heard that the tech industry is really growing in here," says Evi.
"The STEM-designation makes a big difference when you are an international student. When I spoke to my current employer, they were really excited to hear that we have a STEM-designation because I can stay in the US without sponsorship for three years, and they can see whether I'm worth the paperwork and investment."
---
4. Syracuse MBA is highly reputable
With enrollment increasing every year along with its ranking, and as the fastest rising MBA in the US, Syracuse Whitman is garnering reputability by the year.
Syracuse jumped 26 points in US News' 2023 Best Business School rankings–a rise in position from 83 to 57–and last year it increased enrollment by 25%. The school boasts a strong class profile with an average GMAT score of 667 and average work experience at 52 months.
---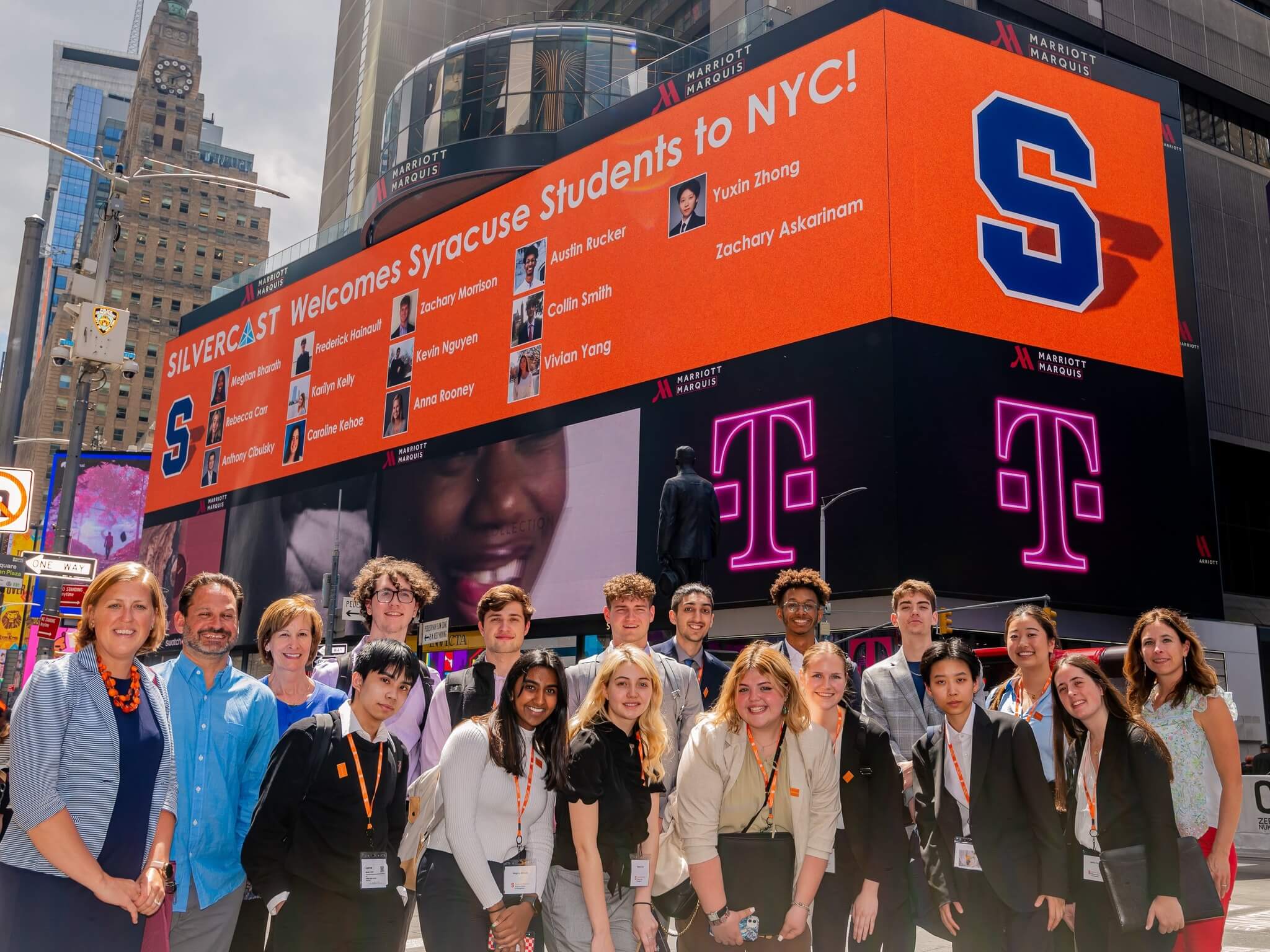 ---
5. Syracuse MBA has top career placement
Graduates of the Syracuse MBA land jobs at top companies soon after they leave the program – of last year's cohort, 91% were in jobs three months after graduation.
"We started a professional certification program called WIRE to provide evidence of how industry-ready our students truly are. Whitman has a small program that allows for great customization and personalization to make sure that students achieve their career goals," Alex says.
The Syracuse career services team helps students achieve career goals through workshops, alumni mentoring, and personal coaching. There is also an extensive alumni network that students can tap into for support while on the MBA, as well as afterwards.
Notable employers over the past five years include PwC, Amazon, Tesla, KPMG, Discover, Merck, and Hueber Breuer.
Syracuse also offers a range of clubs that students can join to elevate their professional development.
"I'm currently involved with the Whitman Women In Business," says Evi. "We have sessions where we talk with a recruiter who teaches you how to create a elevator pitch, how to create a resume, or prepare for career fair."
When reflecting on her time so far in the Syracuse MBA, Evi feels the skills she gained during her program, the network she made, and the professional development has transformed her career.
Related Content: