Born and raised in Boston, Michael Deen had the values of life-long learning and development instilled in him from a young age.

Six years into his career with nonprofit trade association, Public Power Council—where he is currently policy director—he knew he needed to go back to those values.

Michael was after a step up. He could see the ladder to progression in front of him, he just didn't know how to start climbing. That's when an MBA came into the picture.

Michael is a current MBA student at Oregon State University College of Business, where the flexible options of taking courses fully online or in a hybrid format of online and in-person is allowing him to combine work and study at the same time.

But that's just one benefit of the program. Here's four ways the online aspect of an MBA sets you up for career success:
---
1. You don't need to take any time off
Choosing between your career and further education is a tough decision. Let's face it: if you leave your employer for a two-year MBA, you might find it difficult to go back.
In Michael's case, he wanted an MBA that would give him the flexibility to continue working while studying.
The Oregon State MBA can be completed in 30 months or 21 months for students who qualify for an accelerated program.
Students have the option to take one-to-three classes in a given quarter. They can choose to either 'flex up', 'flex down' or take a break, depending on their external commitments and demands—Michael decided to take the entire summer off from his studies.
"I've met and worked with people with all kinds of different schedules in my classes, and everyone is able to make the program work for them," he says. "I occasionally have unexpected work travel, and without the flexible structure of the classes I don't know how I would be able to manage."
If you want to advance your career in the same company, a 100% online or hybrid MBA program makes sense.
---
2. You can make an immediate impact at work
If you can manage your time effectively, learning and working at the same time will likely please your employer. Michael is able to apply his newfound learning and skills every day to his role.
He recently had to analyze and respond to an accounting error at a partner company. Michael says that his management ethics and corporate social responsibility class at Oregon helped with this task. The discussion involved how culture within organizations allows employees to find errors and bring them forward without worrying about any consequences.
"That learning has really helped my ability to evaluate the adequacy of proposed changes in financial controls to prevent similar errors in the future," he says.
---
3. You can customize the program to fit your career goals
Whatever your career goals, the MBA at Oregon State lets you to choose from four specialized tracks—business analytics, organizational leadership, marketing, and supply chain and logistics management—to follow the path that interests you most.
Michael chose the business analytics specialization, as it best fit his goal of improving in his current role, while also providing him with transferable skills if he ever decides to move on. "Like many industries, the energy and utility sector is generating increasingly large and complex sets of data," he says.
"The industry is also facing unprecedented change and uncertainty. Using data to inform complex decisions under uncertainty, coupled with the ability to develop strategy and clearly communicate, is becoming more and more valuable."
---
4. You will work with classmates from all over the world.
Online learning means connecting with classmates all over the world. You can build up a global network and you also get to grips with the realities of everyday work in a global organization—collaborating across time zones, languages, and cultures.
Michael works in Oregon where the Oregon State MBA is based, but his classmates are situated in multiple locations.
Matt Kelly (pictured below) is the global director of procurement for Adidas, one of Oregon State's industry partners. He's also on the advisory board for the supply chain and logistics management specialization at Oregon State.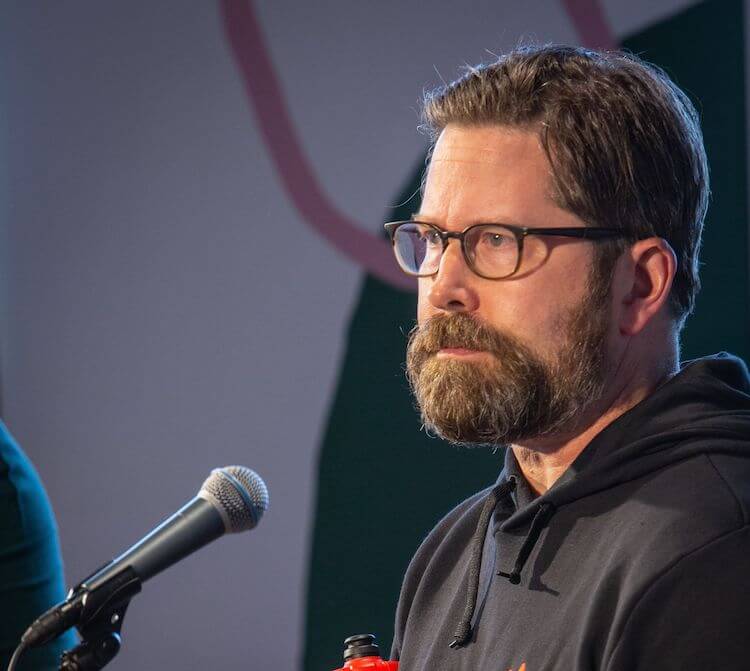 Advisory board members work closely with the faculty to ensure that MBA curriculum and projects are in tune with industry needs and help students tap into relationships with future employers.
Matt says connecting with classmates globally during the online segment of an MBA will put students at an advantage if they move to an international company after graduation. "[You] are exposed to other cultures, ways of thinking, ways of working, time zone differentials, approaches to business and life."
While there are more MBA format options available to you than ever before, for Michael, the Oregon State MBA offered a level of flexibility and reach that others do not.
Related Content: