The average cost of MBA tuition is close to $150,000 for top-ranked full-time MBA programs in the United States, but you no longer have to break the bank to get an MBA.

Schreiner University's one-year Online MBA in Ethical Leadership costs just $10,830 for students on the school's Schreiner Premier Scholarship, which is offered to students employed by one of Schreiner's business partners in Texas.

These include USAA, Veterans, Broadway Bank, Keller Williams Realty, and others in the San Antonio area.

Without the scholarship, tuition fees are $22,752—still much more affordable than other online MBA programs.

The one-year, fully online MBA program is delivered 100%-online, meaning you can continue to work and earn a salary alongside your studies and implement your learnings in the workplace at the same time.
---
Download the BusinessBecause Online MBA Guide
---
Who is the Schreiner University Online MBA for?
"The SU Online MBA is for working adults who are seeking an affordable and flexible graduate education program to enhance or advance their career," explains program director Dr. Mark Woodhull.
Mike Vasquez, for example, graduated from the Online MBA in 2017 and has now landed a job as an enrollment manager at Schreiner University itself. But it wasn't just affordability that attracted Mike to the fully online MBA.
The one-year, affordable online MBA is taught in seven-week sessions over a year. There are six cohorts each year—in August, October, January, March, May, and July—meaning students have flexibility to choose when they apply and begin the course.
---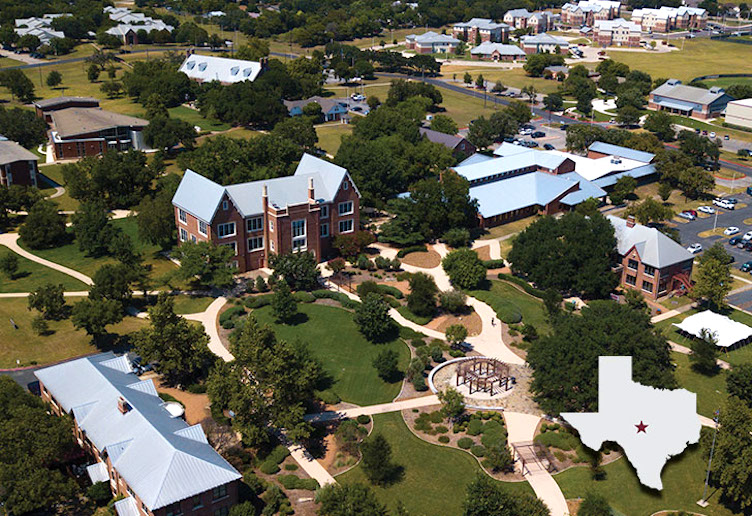 Schreiner University is based in Kerrville, Texas
---
For Mike, this flexibility meant he could easily fit in studying alongside his demanding work schedule and family responsibilities. "I chose to pursue an Online MBA degree due to my work schedule and the ability to spend time with family," he explains.
The SU Online MBA is also fully accredited by The Commission on Colleges of the Southern Association of Colleges and Schools. To apply for the program, candidates must submit a bachelor's degree in any area of study with a GPA of 3.0 or higher and a professional resume.
---
What makes the Schreiner University Online MBA unique?
The Online MBA doesn't just set itself apart from other programs with its affordability and flexibility; the degree also has a unique focus.
On top of traditional MBA courses like marketing and organizational behavior, SU MBA students develop a base in ethical leadership.
All students on the program take mandatory ethics training, preparing them to handle not only traditional business situations but also the question of ethics at work.
---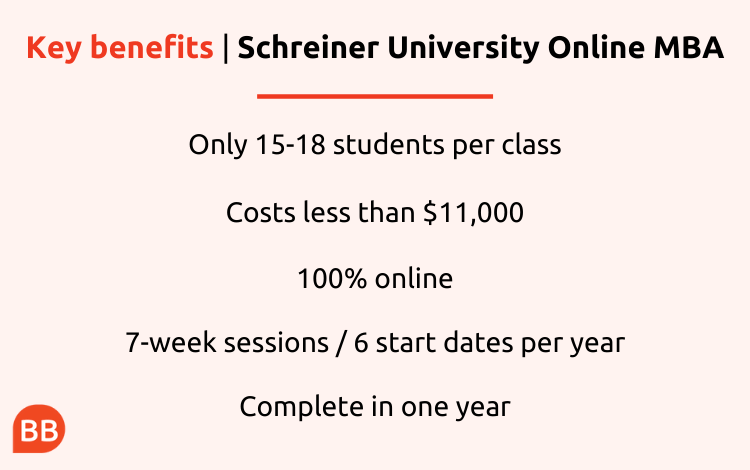 ---
"The SU MBA also differentiates itself from other online MBA programs through small class sizes, with professors who are readily available providing students with close personal contact," Mark adds.
Each class is made up of between 15 and 18 students, meaning more personalized support and access to professors. Students remain with their cohort throughout the year-long program, allowing them to build a strong network and friendships.
For Mike, building connections and learning from the experiences of his classmates was a real highlight. "The students within the program were engaging and unbelievably helpful," he says.
"Since graduating, I have had the opportunity to supervise, guide, and lead others towards success—and this was all made possible through the Online MBA degree at Schreiner University."
Related Content: