Tel Aviv boasts one of the liveliest tech startup ecosystems in the world, ranked fourth globally for capital investments in Artificial Intelligence.

The Tel Aviv Online MBA at Tel Aviv University's Coller School of Management allows students to access this innovative environment virtually, and Peter A. Bamberger is one of the top MBA professors making it happen.
---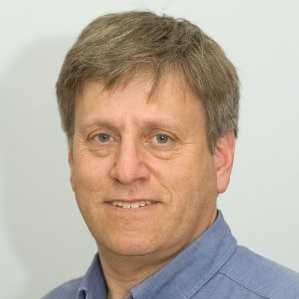 About Peter A. Bamberger
Peter (pictured) earned his PhD in organizational behavior at Cornell University, and now sits as department head of organizational behavior and human resource management at the Coller School of Management.
His expertise was recently recognized by the Academy of Management, a professional association for management and organization scholars worldwide, when it announced that Peter would be taking up the post of vice president-elect and program chair alongside his work at the Coller SOM.
This prestigious role that will see him working alongside colleagues from all around the world. The Academy's president is Hermann Aguinis, a distinguished scholar at the George Washington University School of Business, while the board at large includes professors from Copenhagen Business School, Arizona State University, the University of Pittsburgh, Michigan State University, and more.
---
Teaching MBAs how to build strong teams
Peter's teaching on the Tel Aviv Online MBA is focused on two core courses on Managing People and Systems, both in a micro and a macro context.
These courses build on his research into employee behavioral health, cognition and meta-cognition in teams, and how employees adjust to times of transition, and their importance to entrepreneurs and corporate managers alike cannot be overstated.
Teaching students to manage behavioral health is key to creating healthy and productive teams, particularly in the contemporary workplace where 57% of workers report feeling daily stress at their jobs.
Likewise, a strong understanding of team cognition can help organizations meet their goals. Team cognition refers to the structures that support teams' organization of their shared knowledge – basically, getting everybody on the same page – and while it might sound simple, research shows that having a clear collective vision is key to building a strong startup team.
Sharpening their management skills in both of these areas is key to students developing the entrepreneurial mindset that is the goal of the Tel Aviv Online MBA.
---
Cutting-edge MBA teaching in a virtual classroom
Alongside Peter's teaching on organizational behavior, the Tel Aviv Online MBA equips students with the technical knowledge they need to succeed and innovate in today's business climate.
The AACSB-accredited curriculum focuses on cutting-edge topics within each key management area, including modules on data science and large-scale digital experimentation, as well as courses on cybersecurity and innovation in new product development.
All these lessons are delivered through asynchronous learning for maximum flexibility. Students can learn any time, from anywhere, with personal mentorship provided virtually by Peter and his fellow MBA faculty.
---
Immersive MBA education in Tel Aviv
Unlike many online MBA programs which require a residential component in order to graduate, the 1.5-week immersion program offered on the Tel Aviv Online MBA is entirely optional.
Students may choose to attend an in-person campus residency and experience first-hand the Israeli entrepreneurial ecosystem, including startup visits and in-person teaching with professors like Peter.
It's the final flourish for an MBA program that is intended to bring the world-class research and expertise of professors like Peter to students all around the world, informed by the innovative environment of Tel Aviv's startup scene.
Related Content: