With extensive experience as a trial lawyer specializing in complex commercial disputes and as an in-house lawyer at a financial credit union, Sara Regan already had a thriving career.
Yet when Covid struck and Sara—who is a single mom—found she had more time on her hands than usual, she decided it was now or never when it came to getting her MBA credentials.
From the trial court to the business school classroom—here is where Sara's Online MBA took her:
---
Realizing the value of an Online MBA
When Sara (pictured) decided to move in-house to a role as general counsel and senior vice president at Desert Financial Credit Union, she soon realized that there were a few gaps in her knowledge.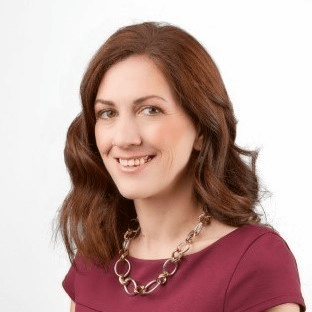 While she was well versed in legal matters relating to areas such as financial services, banking, and fraud, she was navigating topics she wasn't so familiar with in her role.
"I was doing a lot of things I hadn't done before as a lawyer such as considering pain points, and assessing financial statements," she says.
"The longer I spent [in this role], the more I felt I needed to think as a businessperson."
When she heard about her company's initiative to fund an MBA at Arizona State University's (ASU) W. P. Carey School of Business, she knew that her fate was sealed.
"Choosing an Online MBA was critical as I didn't have the time or ability to go into a classroom," she says.
---
Blending legal skills with a new-found business acumen
MBA programs provide a holistic understanding of the business world, and this is exactly what Sara was looking for.
Some of the courses she found most helpful were statistics, given her role at a credit union.
Through a course in organizational behavior, she also learned about what motivates people.
"I'd been a leader for many years, but I now have the theory behind it," she says.
The W. P. Carey Online MBA in Arizona can be studied part-time, which Sara says was ideal for a working parent like her.
---
Using MBA skills to thrive in a legal career
Not only did Sara end her MBA journey with a broadened virtual network, but she also finished the program with a new perspective to add to her role as general counsel and senior VP at Desert Financial Credit Union.
Her role involves supporting the legal functions at the financial institution, including advising on matters such as corporate governance, lending, and risk management.
Being equipped with an arsenal of business skills means Sara feels more confident approaching such issues.
"The MBA helped us think: how are we intaking business? Is it serving our clients? What is their experience looking like?" she says.
This business-driven outlook has opened Sara's eyes to new possibilities.
"I'd highly recommend an MBA to anyone interested in working in the business side of the legal sector," she says.
Student Reviews
W. P. Carey School of Business - Arizona State University
Related Content: