In today's data-driven business world, strong quantitative skills are as essential as your morning coffee.

Without integrating the skills to effectively analyze and interpret data into how you manage your business, professionals risk hitting a wall that prevents advancing in an increasingly competitive business world.

Across industries, employers are seeking talent who are adept at blending analytical and quantitative skills with a broader business perspective. This will allow them to make data-informed decisions, be confident in financial and statistical modelling, and use analytical and critical thinking skills to solve problems.

According to the World Economic Forum Future of Jobs Report, analytical thinking is the most desired core skill for employers worldwide. Other top skills that make an attractive hire include technological literacy and AI and big data.

Here's how strong analytical skills can advance your business career.
---
Quantitative skills are used day-to-day by professionals in all industries
The rapid surge in the volume of data and the endless possibilities when it comes to using it in business means responsibilities such as analyzing data and building statistical models are no longer reserved for data scientists and financial analysts.
To varying degrees, professionals across industries will use these skills in their day to day. For example, understanding customers' behaviors, preferences, and needs relies on reading into the data. Building effective supply chains requires modeling of operations and finance. Creating new products and businesses means analyzing data to identify opportunities and forecast how to capture financial value.
"Even if you have someone else in your organization that actually does the quantitative analysis, every aspiring leader needs to be able to frame the question properly and credibly interpret the output," says professor J.P Eggers, vice dean for MBA and graduate programs at NYU Stern School of Business.
That's why it's important for business professionals to upskill by blending broader business skills with analytical skills so they are prepared with the skills to face unique challenges and ensure they don't fall behind in a competitive business world.
One way to do so is by enrolling in the NYU Stern online Master of Science in Quantitative Management (MSQM) program which combines foundational business courses with business analytics.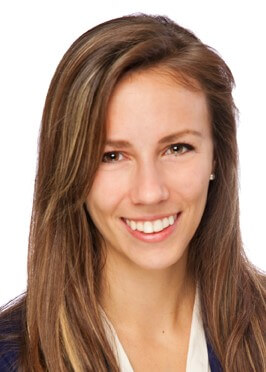 The 20-month program includes courses such as Business Strategy, Data Visualization, Customer Insights, and Statistical Modelling.
Heather Kelly is one graduate who enrolled in the program to advance her career. Before enrolling, Heather was the principal administrator for a boutique law firm in Manhattan.
"I expected the MSQM program to enhance my skills, but it did so much more. It changed my way of thinking and opened doors that I didn't see before," she says.
Studying the program online, Heather was able to apply her skills while learning and could contextualize them within her specific function and industry. After graduating, Heather was offered a position as Chief Operating Officer at an elite international law firm.
For students on the MSQM program who want to gain an even deeper breadth of knowledge in the areas of business that are most relevant to advancing their career, they can choose to transfer credits to Stern's Langone Part-Time MBA program, provided they meet eligibility requirements.
---
---
Business decisions are stronger when backed by data
Before 2025, global data creation is projected to grow to more than 180 zettabytes. The accessibility of this data—due to technologies such as cloud computing that enable masses of data to be stored and sent in one place—is completely transforming how business decisions are made.
"While experience, perspective, imagination, and analogies all play a critical role in business, leaders today demand that decisions be made with data to back them up," says professor Eggers.
Using data can help professionals to make more informed decisions by providing insights into market trends, customer behavior, and the performance of business operations and strategies.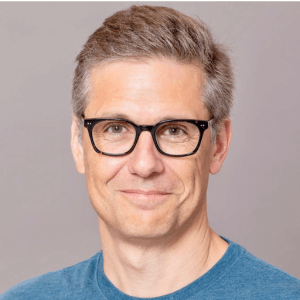 "The only way to make a case for what you want to do is to bring data to the question, which means being completely comfortable with collecting, analyzing, and interpreting data is key to your personal success," says Professor Eggers.
With advances in technology such as generative AI entering the business world, business leaders have access to tools to make it easier to apply quantitative methods. However, it takes more than just knowing how to use these tools to make them effective in business.
"The ability to use the tools properly to actually make good decisions, and not just predict a number or solve a financial equation depends entirely on having the ability to blend quantitative skills with a broader perspective," says Professor Eggers.
Students in the NYU Stern MSQM Program learn how to approach business problems through the lens of data in a variety of contexts such as marketing, consulting, and investment. Not only will they become well-versed in programming languages such as R, but they will be able to persuasively present data-backed evidence.
---
Leaders with strong managerial and quantitative skills can future-proof their careers
Technology is advancing at an unprecedented rate and with it, the possibilities of what we can do with data. As data becomes even more embedded within business, leaders who are equipped with a strong quantitative skill set will have a huge advantage.
"The MSQM program is designed to evolve constantly, which is the best way to be prepared for ongoing change all around us," says Professor Eggers.
One of the most valuable aspects of the MSQM program, Heather says, was the residential immersions at NYU Stern's campus. Across the program, students take part in two four-day residencies to connect with other business leaders and complete in-person courses focused on enhancing managerial skills, such as communication, collaboration, and negotiation.
"To have both management and analytical skills is not only a skill, but a necessity. I think it's crucial to have a financial and quantitative understanding in management," says Heather.
Related Content: