Amaka Ndubisi, a current MBA student at Spain's IESE Business School, worked for 12 years as an engineer for oilfield services firm Schlumberger before crisis hit. In 2014, the price of oil dropped to nearly a third of its value. Amaka knew she needed to diversify her skills in order to progress in other industries.
"I had this realization that, to go where I wanted to, I needed business skills," Amaka recalls, "Purely technical skills weren't enough for me anymore."
This was the ultimate value of an MBA for Amaka—the opportunity to broaden her skill set, get a generalist view of business, and open up her options for a career in the industry of her choosing.
From tech beginnings to Schlumberger
Ever since her uncle bought Amaka her first laptop—and it subsequently broke—she has developed a strong technical understanding of engineering.
As her career progressed, she gradually saw more and more aspects of operations at Schlumberger, and yet was held back by her lack of business knowledge and leadership skills.
"I wanted to be more well-rounded, to have skills that were transferable across industries and across functions," she mentions.
While she knew she was keen to diversify her skills, she didn't have a specific industry in mind. Consulting, finance, tech all appealed at different stages, and so looking for a program with a wide-spanning career trajectory was key.
---
WATCH: How To Get Into IESE
---
Cover image © IESE via Facebook
---
The MBA at IESE offers this general management approach that offers students a truly holistic and generalist view of business—one, crucially, that is applicable to leaders in any industry.
The core program in the first year, in particular, shows how aspects of business like operations, marketing, and finance overlap and influence each other.
Given Amaka's technical background, this was important in allowing her to expand her viewpoint.
"It gives you an integrated thinking that allows you to see a problem more holistically," she notes. "Instead of seeing problems as isolated, you can see them as connected and part of a whole."
---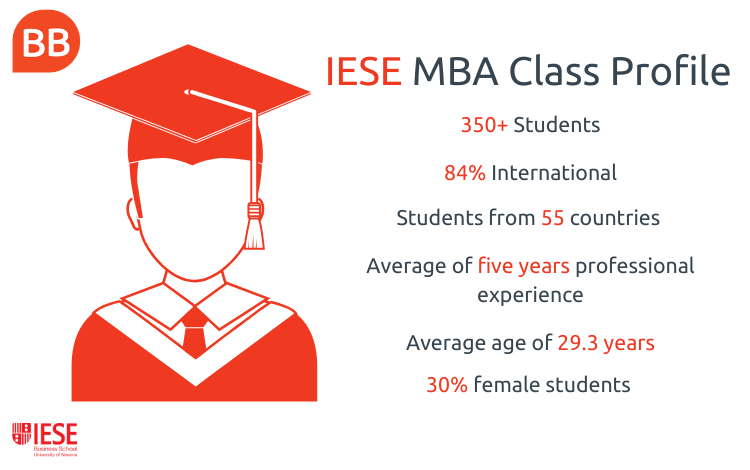 ---
Confidence to speak her mind
Broadening her general management skill set was also helped by the diverse environment of the classroom.
With leaders across dozens of industries—including teachers, consultants, and other engineers like Amaka—the MBA class does not have one singular focus or specialty.
"I've grown so much as a person through interactions with the people I met. It's a well-roundedness that you can only get from such diversity," Amaka stresses.
Central to this is the case study method which IESE uses, where classes take the form of debates around a particularly business case study. Students must think on their feet and propel classes through debate and discussion around a variety of topics from many areas of industry.
For Amaka, this was a platform to boost her confidence to speak on various areas of business. She particularly noticed this during her exchange at Tuck School of Business at Dartmouth, which doesn't use the case method as much as IESE.
"I don't hold back when I have a valuable point to make!"
---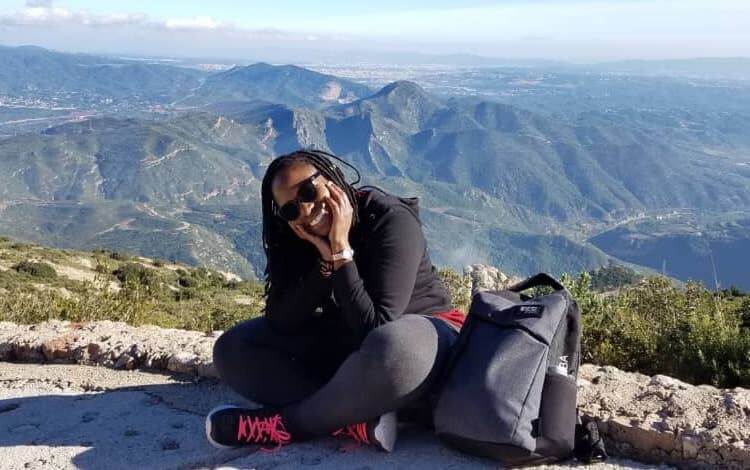 ---
Inclination towards the social impact of business
Now with a stronger understanding of the pillars of business, Amaka is beginning to develop plans for life after graduation.
Having tested her interest in finance, consulting, and tech, Amaka hopes to use the technical skills of her engineering background to have impact, hoping to go into the non-profit area.
This boils down largely to IESE's strong emphasis on impact, emphasising the principal of forming ethical leaders and having a human side to business.
"In Nigeria and in Africa, I've seen first hand the backlash of bad ethical practices," Amaka mentions.
In her first year, Amaka led a team at the Hult Prize Competition, an international competition to launch socially or environmentally impactful business. Her team aimed to launch a social enterprise in Lagos, Nigeria.
Looking towards potential employment at organizations like the World Economic Forum or the United Nations, Amaka is determined that her values will drive her career.
---
With a year left of her degree, the payoff of Amaka's MBA is still unclear, but it has helped her relocate geographically, as well as retrain for a variety of new industries and roles.
Physically, the difference is obvious, having swapped oil platforms in Nigeria for IESE's Mediterranean-view campus in Barcelona.
The true value, Amaka suggests, is immeasurable.
"The true benefit is not financial for me. It's the true growth, both personally and professionally, that I really value."
Related Content: