The University of California, Irvine's Paul Merage School of Business is consistently ranked among the top 10% of accredited business schools in the US, and among the top 5% of business schools worldwide, according to the Financial Times 2021 rankings.

Sophia Fischer (pictured below) was particularly drawn to the diversity of Merage's tight-knit community, southern California location, strong alumni network, and career opportunities. The school is situated at the center of California's tech coast–home to a third of Fortune 500 companies and organizations.

After spending six years in various roles as a marketing professional within the medical device industry, Sophia was keen to pivot into an upstream marketing or strategy consulting role. The Paul Merage MBA is helping her do just that.

BusinessBecause caught up with Sophia to find out more about why she chose to do a full-time MBA at Paul Merage School of Business, and how it has helped her advance her career.
---
Why did you choose the Paul Merage School of Business MBA program?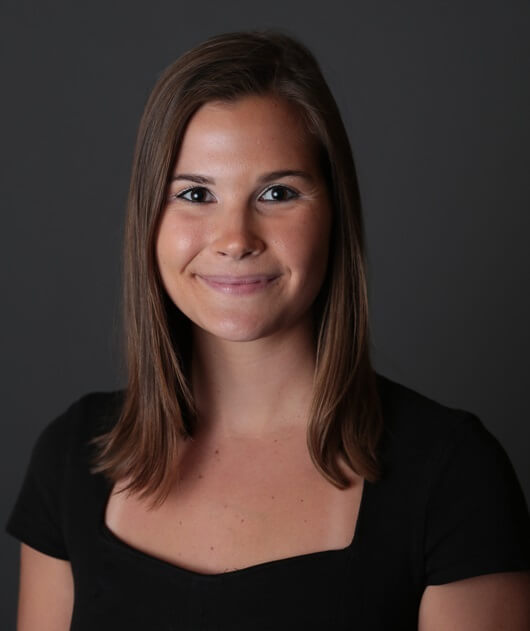 Diversity is extremely important to me as I grew up overseas. My cohort actually achieved gender parity, which was pretty unique for business schools.
Plus, the location in Orange County can't be beaten. I knew that I probably wanted to stay in the medical device or biotech field and Orange County is a hotspot for that. But in case I decided to pivot careers, I wanted to be in a place that had a lot of different industries.
Lastly, I chose Merage for its class size and community. At Merage everyone knows each other, and everybody wants to connect with you, it is this warmth that attracted me to that school.
---
What does Paul Merage School of Business look for in its MBA applicants?
What's important for Merage is to make sure there's a two-way fit: that you can contribute to their community, as well as get what you want out of the MBA program.
When you go for an interview, what they're trying to find out is how much you can contribute to this community both in the classroom and as part of the Merage lifestyle.
They talk a lot about digital leadership as one of the strengths of our program. One of the essay questions asks about the digital trends that you have experienced in your professional life.
---
What have been the highlights of the Paul Merage MBA so far?
The sheer number of opportunities that you have. I am involved in the Women in Business club, the social chair for our student body organization, and vice president of the beach and surf club at Merage.
The school has several professional networking clubs, and really fun social clubs—that's indicative of our community.
From an academic standpoint, I took a class called competitive intelligence,which culminated in a finale that was a nine hours long war-game.
It was one of the coolest experiences I have had. We came to campus at noon, and imagined we were on the strategy team at a real-life company.
We were given an alert about something that happened in the world, and had to shift our strategy to respond to it. That was an exciting, challenging thing that I loved because it was so rooted in the real world.
---

---
What's one thing you would change about the Paul Merage MBA?
The perception that we do not have as strong as an alumni network as other schools. Merage is a smaller school and a smaller community, so it was something that I worried about. But because we have such a small school, we do form really deep connections and we have passionate alumni.
---
Do you feel supported in your career development?
The career center knows you by name before you arrive on campus.
They set up virtual workshops the summer before you enroll, to understand who you are, what drives you, and what you're passionate about.
Merage has connections with some big diversity conferences that happen at the beginning of the year. Thanks to one of these I was actually able to get my internship at Johnson & Johnson's medical devices.
After doing my internship I got a full-time offer to work in their marketing leadership program, which I am really excited about.
---
What's something about UCI Paul Merage most people wouldn't know?
I was surprised by how well adapted Merage was in its reaction to the pandemic.
Covid really highlighted the capabilities that Merage has for digital leadership. Our professors have access to recording studios which they use to create professionally produced lecture material and videos.
All our classrooms are fully integrated with zoom capabilities, touch screen interfaces, and they are wired for sound.
It has really made hybrid learning a success, something that we can utilize going forward.
---
Next Read:
22 Common MBA Application Questions – Answered