Located next to Phoenix, the fifth largest city in the US, studying at Arizona State University's W. P. Carey School of Business offers grads a wealth of career opportunities.

Grads from the MBA in Arizona have gone on to launch careers at big-name companies such as American Express, Apple, and Raytheon.

The school focuses on innovation and brings students from different professional backgrounds together to develop cross-functional skills. Arizona State University is ranked the number one university in the US for innovation, according to the US News Report.

MBA alumna Monica Loza enrolled on the W. P. Carey School of Business MBA program to broaden her career horizons and help her grow as a business leader. As a first-generation college graduate, she looked for a business school that she felt would amplify her voice and champion diversity.

BusinessBecause caught up with Monica to find out more about the W. P. Carey MBA and how it has benefitted her career.
---
Why did you choose the W. P. Carey School of Business MBA?
I chose W. P. Carey because of its commitment to students. W. P. Carey provides professional development resources, personalized career coaching, and connections to some of the world's most well-known companies.
There are also clubs and professional organizations such as the Consulting Club, Entrepreneurship Society, and Women's Leadership Association, which provide students a platform to develop as the next generation of business leaders.
The guidance and tools that W. P. Carey extended were important in finding my voice as a leader and sharpening my business acumen.
---
What were the highlights of the W. P. Carey MBA?
One highlight of the program was the connections and community that W. P. Carey has. This led me to valuable relationships I will take with me long past graduation.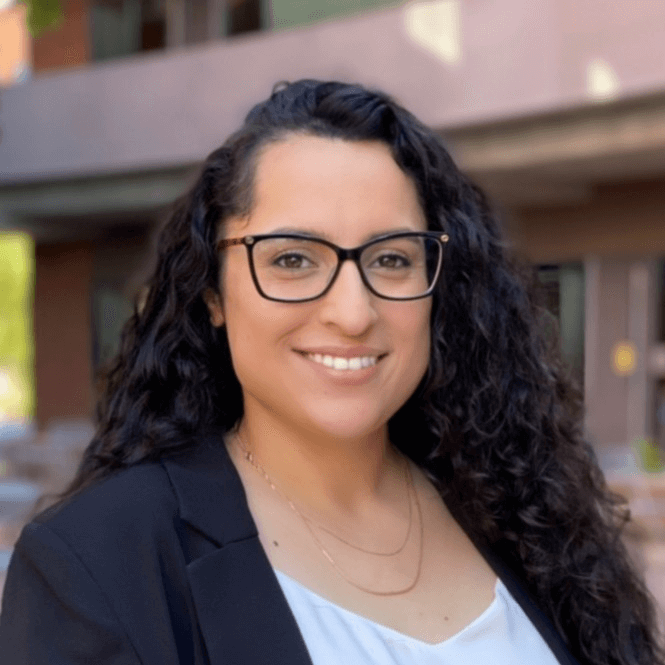 Another is the opportunities for development on the program. The MBA has what they call a Forward Focus curriculum, which really centers around preparing us for work. We worked with senior executives on leadership experiments and thought about how to make ethical business decisions.
I was also able to take on several leadership roles, including vice president of Diversity, Equity, and Inclusion for the W. P. Carey MBA Association and director of the Graduate Hispanic Business Association, that helped me build confidence as a leader and explore professional interests.
---
How has the W. P. Carey MBA program benefitted your career?
The MBA from W. P. Carey transformed my career. I came in as an entrepreneur and left with a career in consulting. Through the interactions with my peers and all the development opportunities, the person and professional I was at the beginning of the program was different from the person who finished the MBA—in the best way possible.
---
Did you feel supported in your career development during the W. P. Carey MBA program?
I felt extremely supported and empowered to take the steps necessary to reach my career goals.
Career development is a pillar of the program and throughout the two years, it's a continuous and active process. As an MBA student, you're given the opportunity to reflect and redefine your professional goals as you go.
At any given point, a career coach was available to answer questions and provide guidance. There was also coursework specifically oriented to develop our leadership skills and career paths. Overall, there was an abundance of ways we could engage in developing our careers.
---
What kind of networking opportunities does the W. P. Carey MBA program offer?
Networking at W. P. Carey happens on my levels. The connections you build among your MBA cohort are naturally the strongest ones you build.
My classmates were among the brightest professionals I have ever met, and the program allowed for us to build a strong connection with each other by encouraging teamwork and discussion in and out of the classroom.
The program also enables connections with alumni and highly accomplished mentors through networking events and the Executive Connections program. W. P. Carey has strong links with some of the most well-known companies in the world and students can access dedicated coffee chats and recruiting events.
---
Would you recommend the W. P. Carey School of Business to others?
Without a doubt! The return you get on your educational investment is well worth it, even more so if you go into the experience ready to make the most out of all the MBA program offers.
---
Next Read: 50 Reasons Why You Should Get An MBA