Your choice of business school can affect your entire career trajectory—so it's vital that you choose somewhere that's right for you.

For some students, that means opting for a school in the heart of a city, where you're close to large companies and career opportunities. For others, making close connections with faculty and classmates at a smaller school is a priority. At Wagner College's Nicolais School of Business you can have both.

The school is located in the heart of Staten Island, just a short hop from the major companies headquartered in Brooklyn, Manhattan, and New Jersey. Along with the advantages of a big city, the school prides itself on its tight-knit community—there are less than 2,000 students at Wagner College, with even fewer situated in the business school.

For East Coast locals Luisa Barone and Dominic Palermo, an MBA at the Nicolais School of Business was the perfect choice. Both students did their undergraduate degrees in finance at Wagner, and loved the community feel and the school's focus on experiential learning.

"I knew a smaller classroom was the right fit for me, and having one-on-one connections with the professors," explains Luisa.
---
Building a transferable skillset during MBA
The MBA at the Nicolais School of Business introduces students to a wide range of traditional MBA courses, including marketing management, accounting, analytics, and ethical leadership.
"It's really interesting to really take a deep dive into marketing of products and services in the business world, because that's not something I've ever done," Dominic (pictured) says.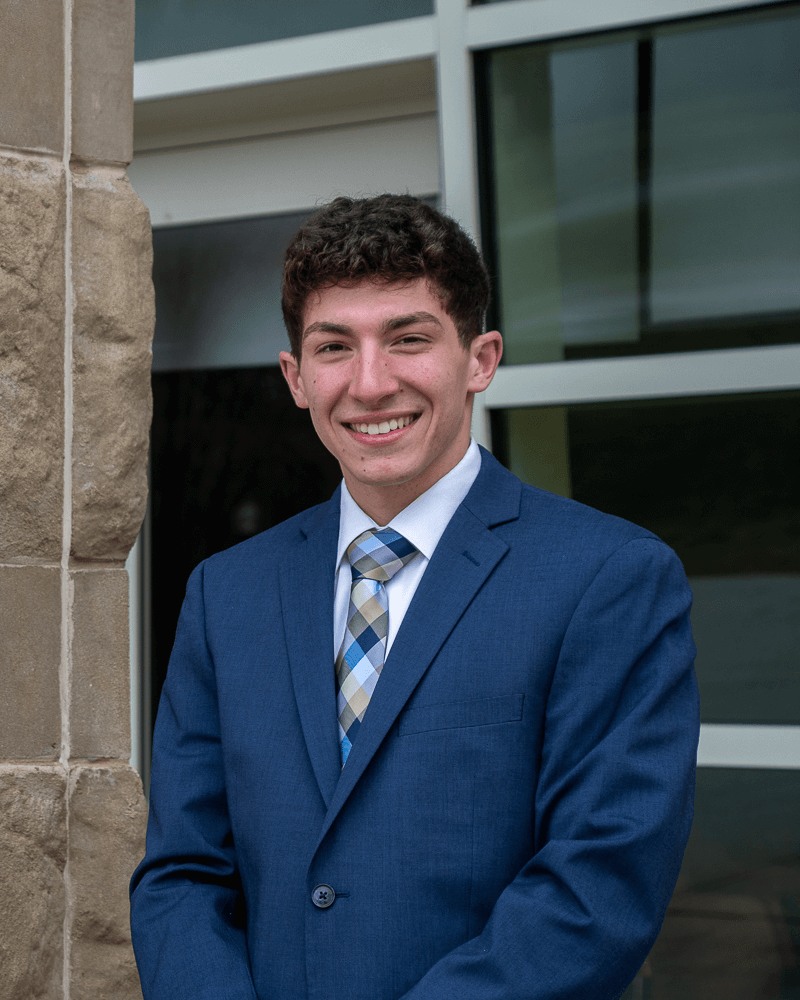 But MBA students at the Nicolais School of Business don't just absorb real-world business knowledge on the course. They're also drilled in important soft skills like presenting and communication.
Each course is organized around experiential learning, with about seven to 10 hours of project-based learning per module.
"There are presentations and group projects every week," he adds.
Luisa says she immediately applied these soft skills in her paid MBA internships.
"They've always made a point to get you in front of your classmates and present. This has helped me in my work experience so far—I'm not as scared to present to colleagues higher up," she says.
---
Taking advantage of careers services at Nicolais School of Business
At a small business school like the Nicolais School of Business, there are increased opportunities to connect with alumni. The school holds regular events where MBA students can meet past graduates. These are often intimate—there are sometimes just 15-30 business students.
"The alumni are very personable because they know how small Wagner is," Dominic says. "They're not here to talk to 1000 students, so you get to connect with them on a personal level."
Because of the small student population, the career connections office at the Nicolais School of Business can work with students intimately to improve important skills like building a CV and interviewing techniques.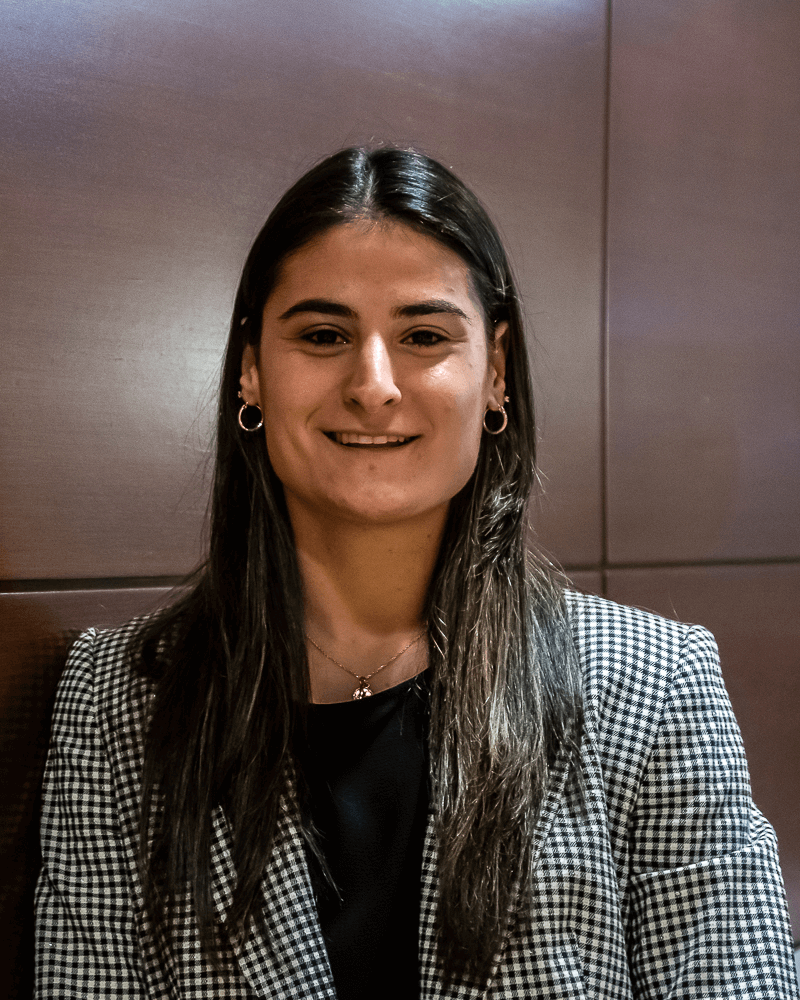 "They help you navigate what you want to do. Maybe they have a connection or there's an alumni they can connect you with, even if it's just an introduction," Luisa (pictured) says.
While students are encouraged to take charge of their internship applications, Luisa credits Rosa Santana, the director of career planning and development at Nicolais, with guiding her towards those opportunities.
"Rosa is crucial in in your career development at Wagner," she adds. "Connecting with her and making sure that you're meeting with her regularly is helpful."
---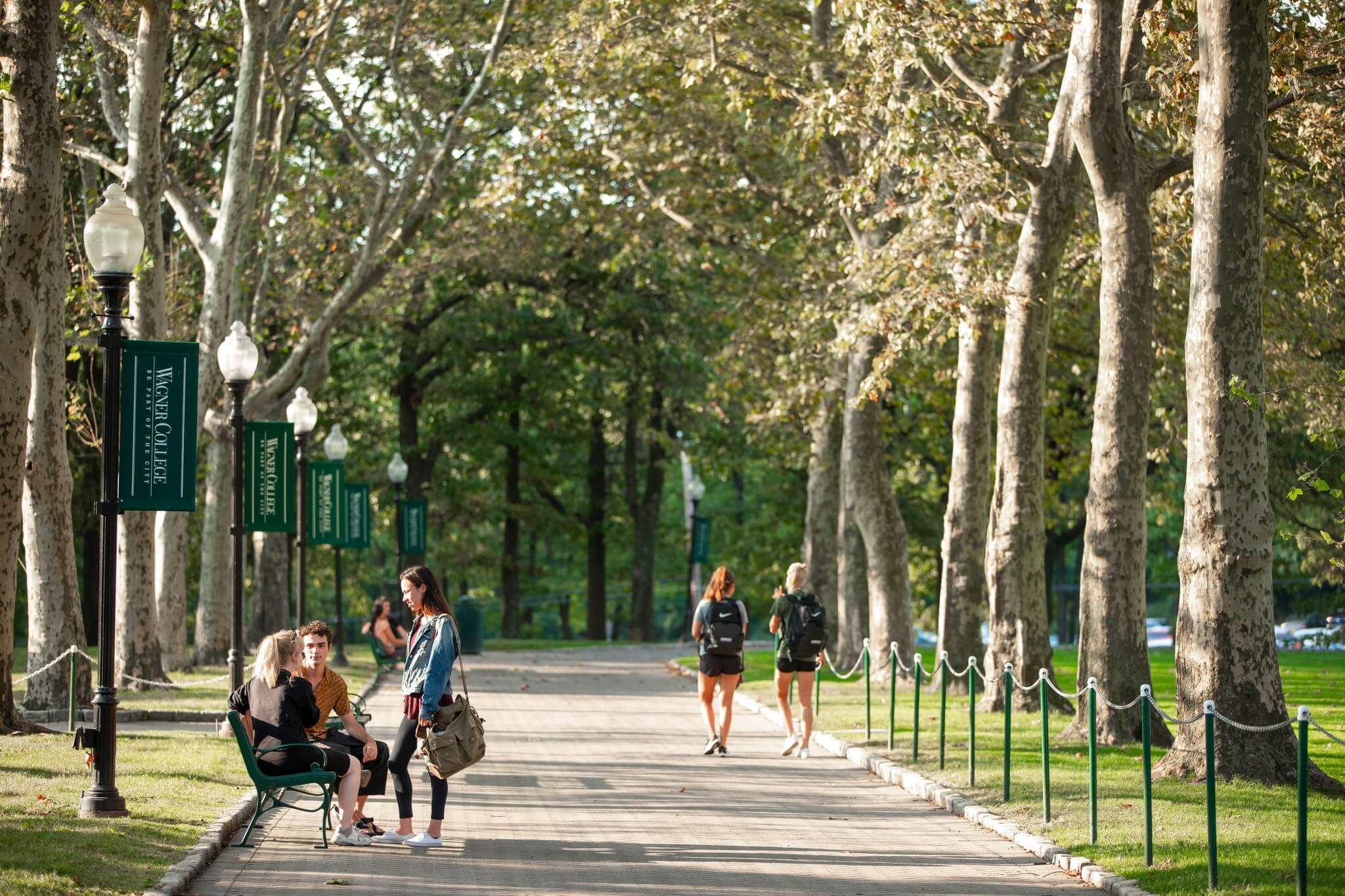 ---
Employing MBA skills and network at paid internships in New York City
Paid internships are a key part of the MBA experience at the Nicolais School of Business, and Luisa and Dominic have both taken advantage of the school's proximity to New York City during their MBA degrees.
Dominic's first paid internship was with OOCL Logistics, a major supply chain management company in New York, where he got first-hand experience in the logistical challenges during the Covid pandemic. For his second internship, he spent time with a local accounting firm in Staten Island.
These internships have allowed Dominic to test the water and discover what he likes firsthand.
"It was really cool to gain those experiences and learn, 'do I want to do this? Or do I not?' I did have fun in the 17 months I was there."
Luisa is currently completing her fourth paid internship working as an analyst at a bank, which is exactly what she wants to pursue after graduating from her MBA. Regardless, she says that prospective MBA students should take the opportunity to do as many internships as possible—something the Nicolais School of Business encourages.
"A piece of advice I can give is, even if it's something you might not be interested in, just do it. Because you can figure out what you like and what you don't like and acquire skills that you can bring to a job."
Luisa and Dominic are eager to explore the opportunities available to them after their graduation—and the Nicolais School of Business's location and career connections office make that easy.
"There are so many opportunities and so many different positions in New York—no one needs to close any doors," Dominic concludes. "I'm 21 years old—if you have the opportunity to talk to someone in a certain field, or to gain experience in a certain field, you should do it."
---
Learn more:
Nicolais School of Business Graduate Programs
Related Content: