It's time for another Applicant Question Of The Week at BusinessBecause!

Each week, we give you the chance to ask one of our chosen admissions experts anything you want to know about getting into business school. One question each week is chosen for our expert to answer.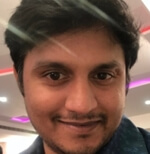 This week, our question comes from Prabhu Nikethan (pictured).
With over a decade's experience in the Indian tech industry, Prabhu is keen to break through a professional plateau by attending business school.
---
Applicant Question Of The Week
Dear BusinessBecause,
I have a total of 10 years' experience in various roles in the software industry. I am looking out for an MBA, preferably a one-year program, in the US or Europe.
What are the best options that I have in terms of post-MBA job offers and career transition? Also, which is better for a one-year MBA: Europe or the US?
---
The Answer
I gather that your educational background is in a technical or a specialized field and you are looking to diversify and expand your business and management skill set.
With 10 years of professional experience, an MBA is a very smart choice.
Many students opt for the 12-month format versus 18 or 24-month format to expedite the study process, and take that next big career jump as quickly as possible.
However, education is not a race; it is an investment with long-lasting value.
Instead of focusing on program length, look for features in the program that will help you achieve your personal and professional goals.
For example, an 18-month program may be better suited if it allows for a specialization, or perhaps has a mentoring or internship component that will expand your network.
Program length may be of even more relevance for international students. Longer format programs may allow more time to invest in network-building and securing future employment in the host country.
By focusing on program quality and features beyond the classroom as a first priority you will equip yourself with the skills and tools you need to capitalize on your educational investment.
---
Check Out Another Applicant Question:
How Important Is My Recommendation Letter To My MBA Application?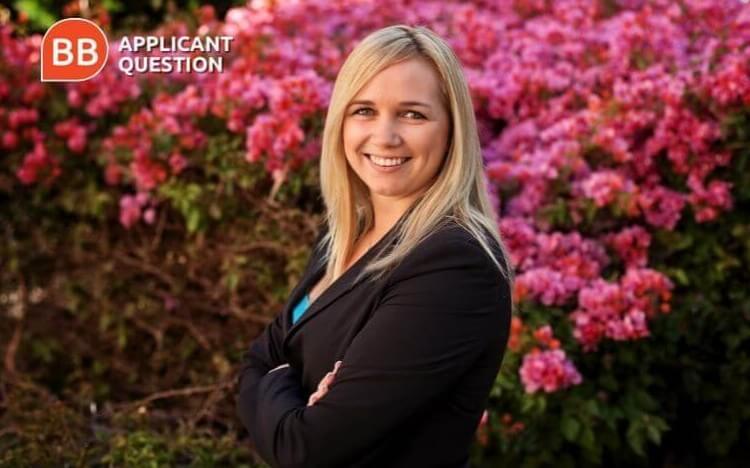 ---
This leads us to the second part of your question: US or Europe?
There are a range of factors that you may want to consider in your decision process.
Think about your entire international student journey from applicant, to student, to graduate. Does the socio-political climate of the host country allow accessible visa or residence permits to pursue employment opportunities post-graduation?
Recently, we have seen major shifts and reforms in postgraduate employment visa policies in the United States, which has negatively affected student mobility.
So, if employment in the US is your goal, you may want to strongly consider these factors as part of your assessment.
However, the socio-political climate of countries can change.
Other factors to consider in your evaluation of a business school and its location, are the demographics, percentage of international students on campus, and rankings.
Often, students want to experience studying abroad as an opportunity to explore new cultures and interact with students from diverse backgrounds to enhance their learning experience.
International student populations in an institution can also signal the institution's international reach, and the scope of their international networks.
This will play a significant role in the institution's ability to support your post-studies opportunities, including employment.
Keep an eye out for alumni networks and the institution's employment records of recent graduates. Make sure you can review data for both domestic and international student employment, as this can significantly vary.
In addition, consider different rankings and accreditations (i.e. Financial Times and US News & World Report ) that gather and summarize this type of information.
Language and culture are often overlooked in the decision-making process but should be strongly evaluated.
The rise of programs taught in English across the world has facilitated increased student mobility. However, studying at an institution in a country where English is not the primary language raises additional considerations.
Are you comfortable living in a country where you don't speak the language? What implications does that have in your student journey? And most importantly, will you depend on learning a new language to seek employment opportunities in the host country, whether for part-time jobs or for post-graduation opportunities?
As with most big decisions we make in life, deciding where to study is a very individual choice. There is no 'one size fits all'.
So, like in business, apply critical reasoning to your decision making: do your due diligence, seek information from different sources, ask difficult questions and be honest with yourself about your personal and professional goals.
---
Ask an Admissions Expert a Question!
Next week, you'll have the opportunity to ask Dawna Levenson, dean of admissions at the MIT Sloan School of Management, a question about getting into business school.
As the co-lead of the team, she shares responsibility for all recruiting, evaluation, conversion and marketing activities in support of a variety of Sloan programs.
Prior to MIT, Dawna was a partner at Accenture where she spent 18 years. She holds a SB and SM degrees from MIT Sloan.
Got a question you'd love Dawna to answer?
To be in with a chance of featuring next week, submit your question on our Twitter, Facebook, or LinkedIn pages, or send us an email to info@businessbecause.com!