Is it a good idea to apply to business school as a couple?
Most of the information I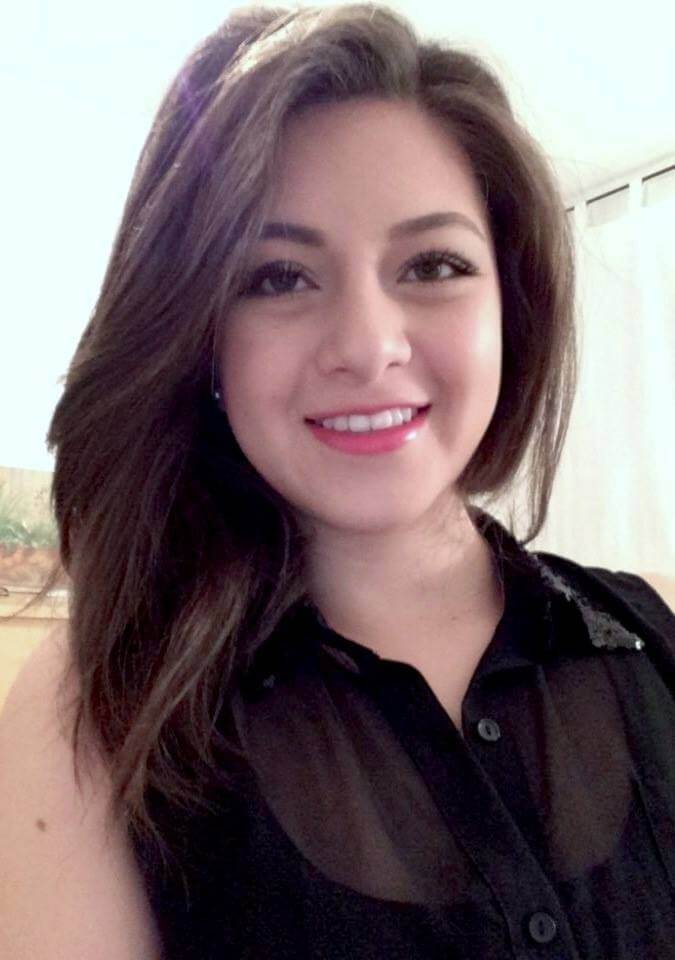 encounter about business school applications is aimed at individuals.
I was wondering what would be the best advice for a couple applying to the same program? Is it a good idea for us both to apply, and why? Should we tell the university we're both applying?
This week's question comes from Faride Escobar (right). Faride is a marketing professional from Mexico, with almost five years' experience in the media sector.
Hoping to expand her business know-how, she is beginning her business school application journey alongside her partner.
---
The Answer
---
This week's Applicant Question is answered by Jen Kedrowski, a senior consultant at mbaMission admissions consulting.
Applying to business school can be an enormous challenge for anyone.
Applying alongside your spouse or significant other adds an extra set of considerations and challenges.
Here are some suggestions to keep in mind as you work on this process together.
---
Find programs that are a good fit for you both
---
While there may be some couples who have similar career interests, in most cases, each of you has your own unique career trajectory and future career interests.
If possible, seek out MBA programs that will be a good fit for both of you, in terms of specialization and career resources and options, as well as student culture and geographical preferences.
Aim to visit schools—together!—to really get a feel for what the experience will be like.
---
Apply to the same programs or city
---
Ideally you will be able to identify programs that both of you are interested in, and then work toward the same applications deadlines for those programs.
To answer your question of whether you should try for the same schools: most couples recommend aiming to attend the same school, so that during this busy two year period your time is spent together.
The full-time MBA can be an all-encompassing life experience, and I can personally vouch for the experience bringing a couple closer.
Having met my future husband early in my own program, we did enjoy the shared experience and spent plenty of time studying, working on projects, socializing and traveling together throughout our MBA, which built a great foundation for our relationship.
Another option to consider would be looking at programs in the same city or geographic region as your partner. This can be an effective strategy if one of the members of the couple is a less competitive candidate, or if their career interests lead them to preferring another school in a nearby location. (For example—think Columbia & NYU in New York City; Booth & Kellogg in Chicago; Stanford & Berkeley in the Bay area; Harvard and MIT or Boston College or Boston University in the Boston area.)
---
Tell the admissions committee you're applying as a couple
---
While some applicants are hesitant to share that they are a couple, we at mbaMission do recommend disclosing.
While a school will not admit an unqualified applicant simply because they are in a relationship with a stronger applicant, it can in some cases help a good but slightly borderline applicant if the school wants to admit the stronger member of the couple.
Each applicant is evaluated individually, but the admissions committee does understand that it increases the chance that the stronger applicant will actually attend if their spouse or partner is also admitted.
In situations where both candidates are very strong, they will likely be admitted no matter what.
Vice versa in situations where neither are strong, being a couple will not likely help and both are likely to be rejected.
One example of this was my work with Carl*. He applied with an average GMAT and less differentiated career in finance, in conjunction with his wife, who had a 770 GMAT and impressive career in healthcare consulting.
Carl had applied the prior year and been rejected at Wharton and waitlisted at Kellogg. The following year with a slight GMAT increase and applying as a couple, they were both accepted at Wharton, Kellogg, Darden, and Haas, and attended Kellogg together.
Note that some admissions officers and consultants feel this possibility is stronger for married couples, versus those who are just in a relationship, or at least for those in a more committed and longer-term relationship versus a new relationship.
So, how and where should you disclose that you are a couple? Some schools actually have a question about this on their application forms.
If not, a succinct paragraph in the optional or supplemental essay section is appropriate.
---
Check Out Another Applicant Question:
The Right Work Experience For MBA Applicants: What Is It?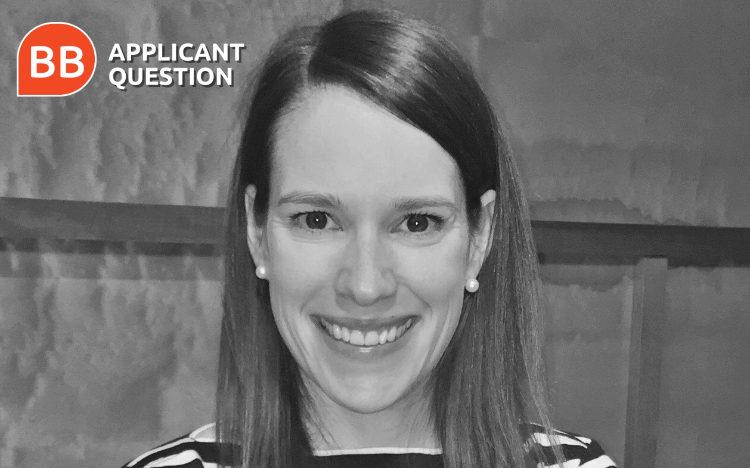 ---
Be sure you both demonstrate a connection with the school
---
You don't want an admissions officer to read your application and think that you may just be applying to their program because your spouse or partner is,or to feel you are not committed to the school and may actually go elsewhere to follow your partner.
Be sure that both of you know the school well and show that knowledge and interest as you describe their academic and extracurricular offerings, through visiting where possible and attending school events, through connecting with students and alumni, and through showing enthusiasm for the program in your essays and interviews.
It's not a bad idea to share that you are applying as a couple early in the process, if for example you attend an MBA fair or informational event before applying and have the chance to chat with an admissions representative.
There is always a chance that they remember you as a couple and that you make an initial strong impression.
---
Set expectations and communicate
---
As you get started on this process as a couple, take some time to discuss and lay out expectations on how you will handle the overall process together, from school research and selection, to working on application components.
For example, discuss whether you will read one another's essays.
If you do share ideas and advice with one another, keep in mind that essays and applications are quite personal and subjective—just because your partner has approached a topic in a different way does not mean your way is any less valid.
Many couples find having the support of an MBA admissions consultant to be helpful, whether they both work with the same consultant or each choose their own to work with.
---
An alternative approach: applying on different timelines
---
Some candidates decide to stagger their MBA experiences at the same program, with one applying one year and the partner continuing to work in the same city, before applying one or two years later.
If you find yourself in this situation, or if a weaker partner is not admitted this year and decides to reapply while their partner is in their second year, be sure they attend plenty of events with the partner who is attending and get to know the school, students and even staff.
That effort combined with the fact that the school would feel optimistic about their likelihood to attend makes it likely the reapplicant will have much stronger chances the second time around.
We have seen multiple examples of this scenario (of a partner of a current student gaining admission after getting to know the program well) in recent years among clients at mbaMission.
In conclusion, sharing the MBA experience as a couple can be very rewarding, based on my own experience as well as many client examples, and the schools appreciate knowing your situation if it is applicable to where you may attend.
Good luck with your applications! Let us know if we can help at any point or feel free to reach out for a free 30-minute consultation.
*Note: names changed for privacy
---
As an Admissions Expert a Question!
---
Next week, you'll have the chance to ask Bruce DelMonico, assistant dean for admissions at the Yale School of Management in New Haven.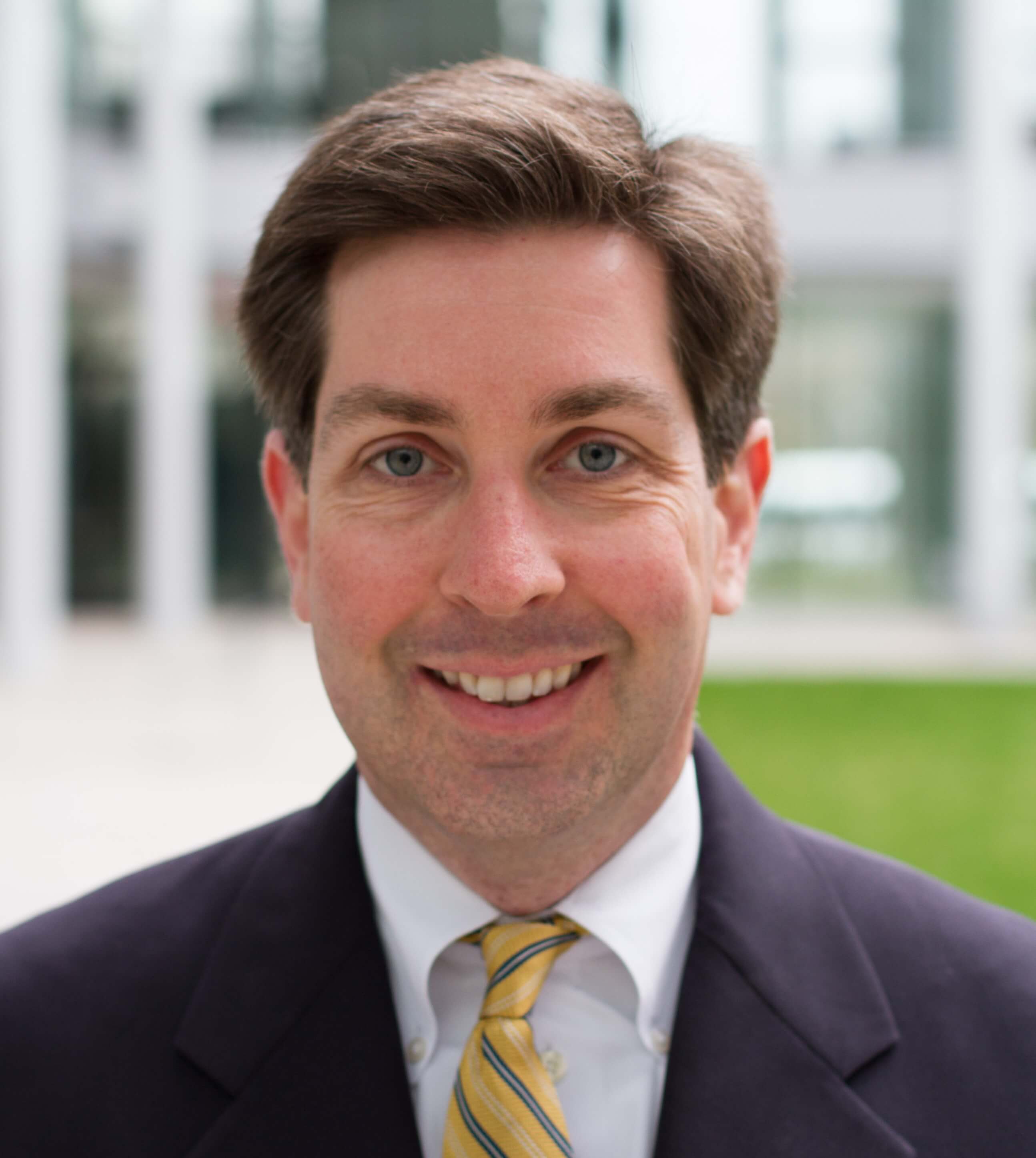 Prior to joining Yale in 2004, Bruce was an attorney focused on First Amendment, white collar, and commercial litigation.
Got a question you'd love Bruce to answer? Submit your question.