The MBA application process can be a tricky affair. You're looking to launch a new career, have identified your key schools, but then comes the hard part. How do you get into business school?

What do you need to do to stand out? What should you avoid? And how do you articulate that you walk in lockstep with the values and mindset of the schools you're targeting?

Judi Byers has been the executive director of admissions & financial aid at Cornell University's Samuel Curtis Johnson Graduate School of Management for the past five years, and is tasked with ensuring her and her team bring the best talent to the MBA programs at the school.

She believes the individuals who come through the door at Cornell have unique passions, skillsets, and experiences. She thinks higher education can be a vehicle through which they can align those traits with new knowledge, perspectives, and the exchange of ideas with others to spur impact and innovation.

That's been the case since she stumbled upon a career in higher education, during a spell as a student ambassador during her undergraduate days.

Judi explains that she didn't know at the time, but the excitement she felt representing the school and sharing how higher education had helped her grow as an individual and young professional, was an early sign she'd fit seamlessly into her chosen career path.

But what advice does she have for prospective MBA students? How can they stand out during the Cornell MBA application process?

BusinessBecause caught up with Judi to find out more.
---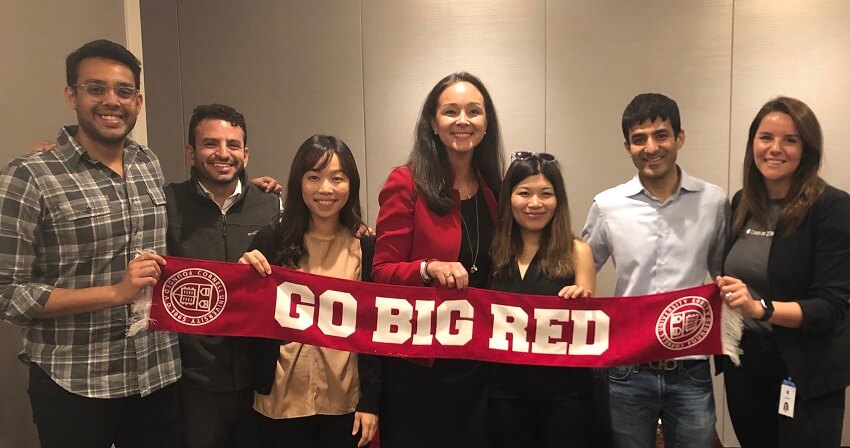 ---
How do you stand out in the Cornell MBA application process?
The candidates who stand out and are most memorable during the application process are self-reflective. You will get to know yourself even better during business school, starting with the admissions process.
Candidates often find the admissions process to be a highly reflective experience and those who lean into the process use their insights to tell us their unique story, which is what we want to learn from the essays.
They are also authentic. You can and should be who you are and consistent in what you say and how you interact with us during the admissions process.
Your essays communicate who is likely to show up for the admissions interview and that's important to us, because we are also using this process to better understand you and see how you will fit and contribute to our student and alumni communities.
Finally, they have conviction. Building on Johnson's 4C's Leadership framework, which includes a focus on competence, character, compassion, and courage, I often look for what I call my 5th C, and that is conviction.
Do you have the belief in yourself as well as the self-efficacy to fully invest in this experience and your future? I want to know you want this, as much if not more, than I want it for you.
---
What advice do you give candidates?
When I speak with candidates who are considering business school or determining how to approach the application process, I encourage them to consider and understand their values, interests, and motivations.
Also, I tell them to explore the program options and clarify what is most important to them, and to develop their personal definition of "fit".
They should assess how their values, interests, and motivations align with the institutions, programs, and communities they are considering. Identify the ways they will derive value from and add value to the programs and communities they are interested in.
---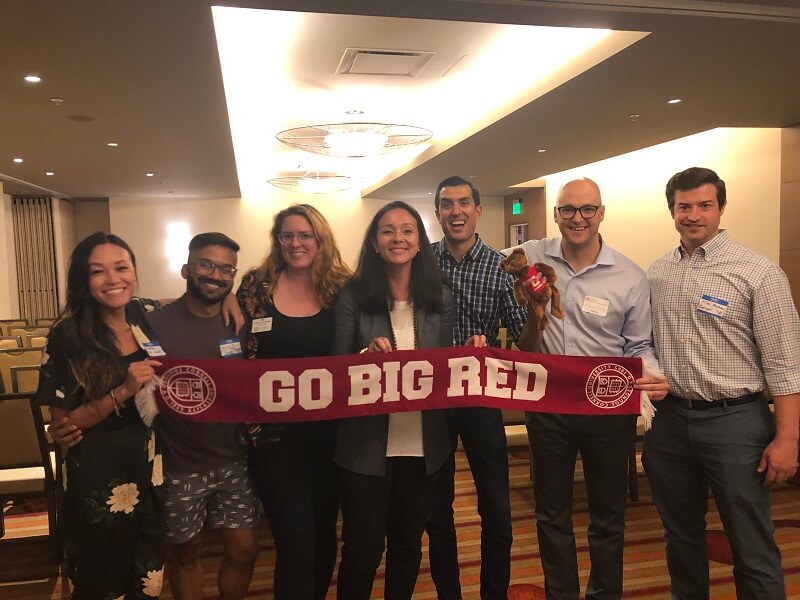 ---
What's the strangest thing you've seen in an application?
Personal hygiene as a noted area of skill. I also find it curious when candidates write or speak about aspects to a program that are not offerings within our program or community. It doesn't convey well and raises more questions when referenced as a priority for choosing to apply to our program.
---
What's the most common pitfall you encounter from MBA applicants?
Standing out for the wrong reasons, which can include among limited or inaccurate research, hasty preparation, or not proactively addressing known areas of your candidacy that require clarification or would benefit from improvement.
We have resources in the admissions process to help you, like admissions events, an application guide, and the optional essay. Use them to your benefit.
Related Content: